9 October, 2013
Microwave Fish Fry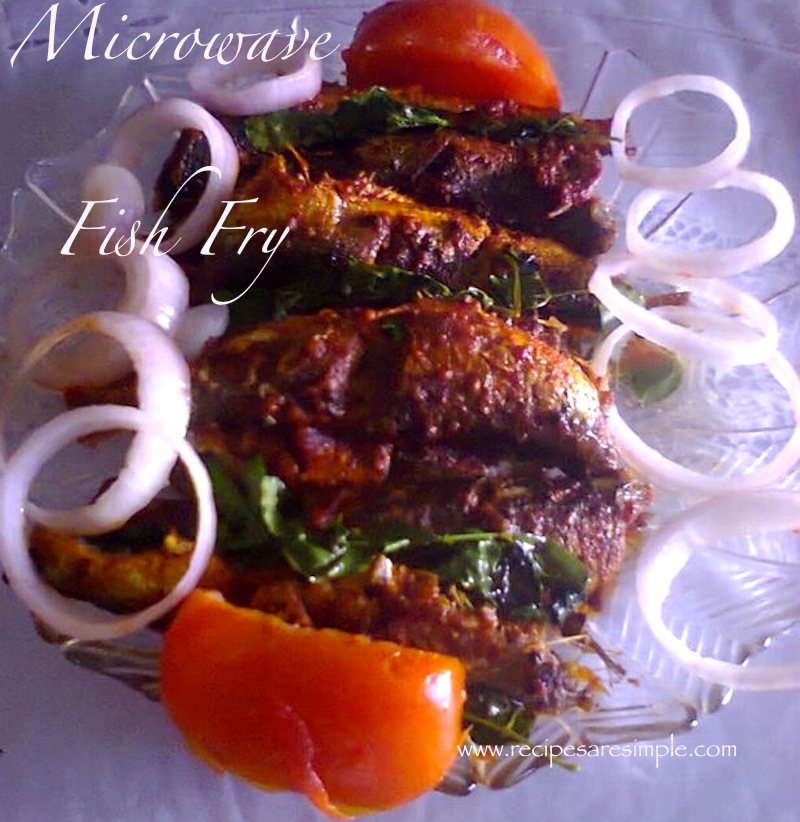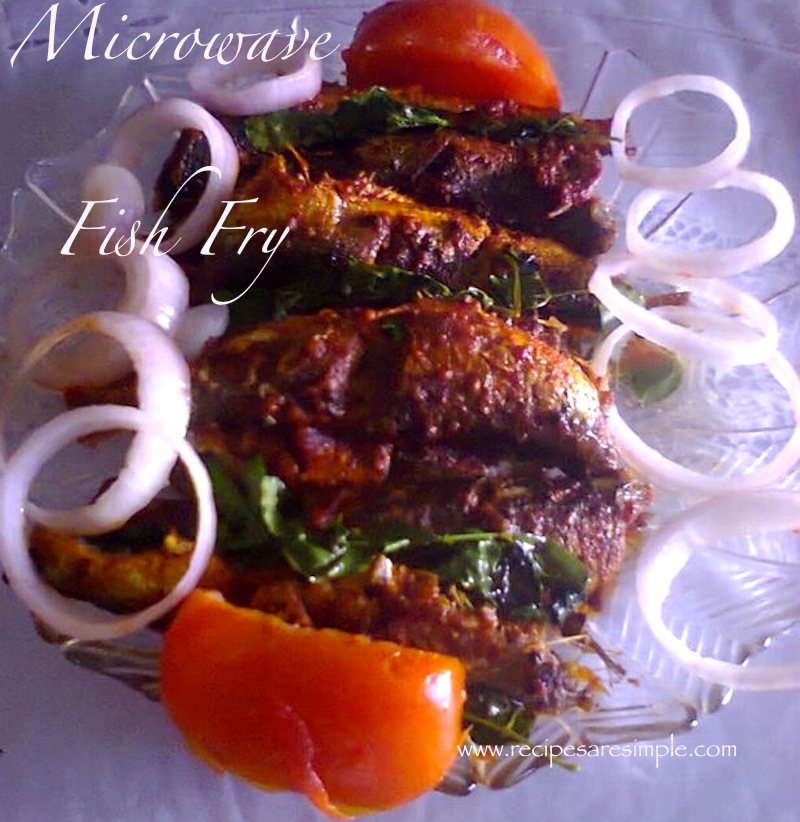 Microwave Fish Fry

By Dr Subair P H

A healthy Fried Sardine Dish made in the Microwave. You will be happy you found this recipe. This recipe incorporates Drumstick leaves to give a lovely aroma to the fish which can be wrapped in Banana leaves prior to cooking.
Microwave Fish Fry



Ingredients:
Around 8 sardines or other  other small fish
2 tsp ginger garlic paste
1 tsp turmeric powder
1 tsp Pepper powder
1 Tbsp chili powder
1 pinch of powdered fenugreek
8-10 thin stems of drumstick leaves
juice of 1 lime
2-3 Tbsp oil/coconut oil
salt to taste




Method:
Clean the fish. Make some gashes in it.
Mix the spice powders and ginger garlic paste in 1 Tbsp oil/coconut oil.
Marinate the fish with this  by rubbing into the fish with  the lime juice and salt to taste. Set aside 15- 30 minutes.
To a microwave safe dish with a lid, add some oil to coat the bottom.
Place half the drumstick leaves  (stems) to make a layer  & place the fish pieces on top.
Cover and microwave on high for 3 minutes.
Open and microwave on high for 2 minutes.
Turn over the fish pieces and cook on high for 2 minutes or till crisped- check if done. Varies, depending on Microwave.
Place the remaining drumstick leaves stems on the top and microwave for 1 minute more, till the leaves are cooked crisply.
Microwave Fish Fry
Did you enjoy our Microwave Fish Fry ?
Notes: 
You can prepare this dish by wrapping in Banana Leaves for added aroma, but do finish off the cooking by opening the parcel. Also fish cooked like this may take longer to crisp.