16 May, 2016
Coconut Chutney for Dosa / Idli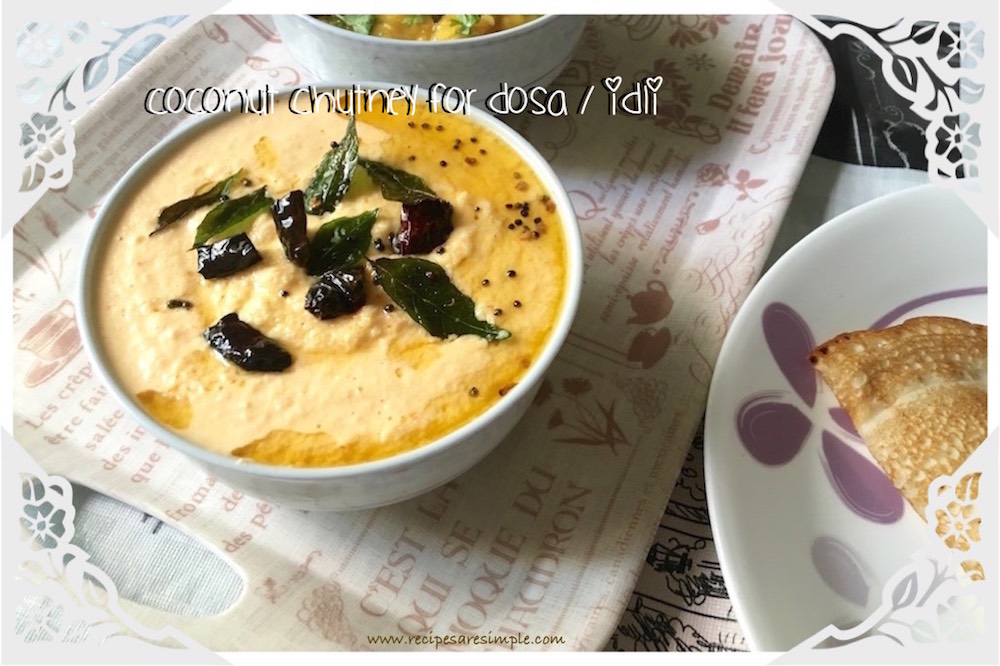 Chutney for Dosa / Idli
Crispy, Tasty Dosas and Soft, Spongy Idlis require the essential accompaniments, Sambar and Coconut Chutney to make for a perfect Breakfast. Here is my recipe for a very simple but perfect Chutney
 Chutney for Dosa / Idli
You are here: Home > Bread & Breakfast > Coconut Chutney for Dosa / Idli
 

Recipe Name: Coconut Chutney for Dosa / Idli

Recipe Type: Chutney / Breakfast

Author: Shana c/o Recipes 'R' Simple
Ingredients:
250 gms fresh grated coconut
1 ½ Tbsp freshly chopped ginger
¹⁄8 tsp shallot (very little)
4 Tbsp thick yoghurt (not too sour)
½ tsp tamarind pulp
2-3 curry leaves
2 long, mild red chillies – chopped (about 5½ Tbsp)
½ tsp salt
For Tempering:
¼ tsp mustard seeds
1 Tbsp curry leaves
2 dried chillies, chopped (remove seeds to reduce heat)
1 ½ Tbsp oil
Method: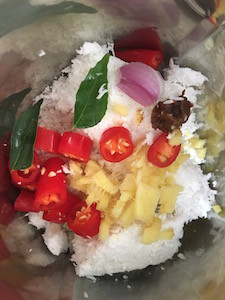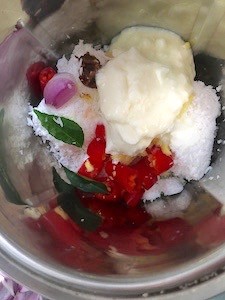 Add all ingredients to a blender with ½ cup water.
Blend till you get a smooth 'chutney texture' , adding up to ¼ cup more water to allow for easy grinding (only if needed).

(Don't add too much water or the chutney will be too lose).

Add to serving bowl.
Tempering: Heat oil in small pan. Crucial mustard seeds, Add curry leaves and dried chili pieces. Allow to turn crisp and not darken.
Pour over chutney.
Serve with Dosa or Idlis.
Coconut Chutney for Dosa / Idli
Keep unused chutney in the fridge, covered for a day more.
You can add more mild red chili to the ground coconut if desired.
Ginger is the key flavoring to the coconut, must not be omitted.
Key Ingredients: Coconut, Ginger, Yoghurt, Tamarind, Shallot, Red Chilli, Dried Chilli, Curry Leaves, Mustard Seeds, Oil, Salt.
Leave a comment if you tried – Coconut Chutney for Dosa / Idli.