20 November, 2013
Winged Bean Salad with Mandarin Orange Prawns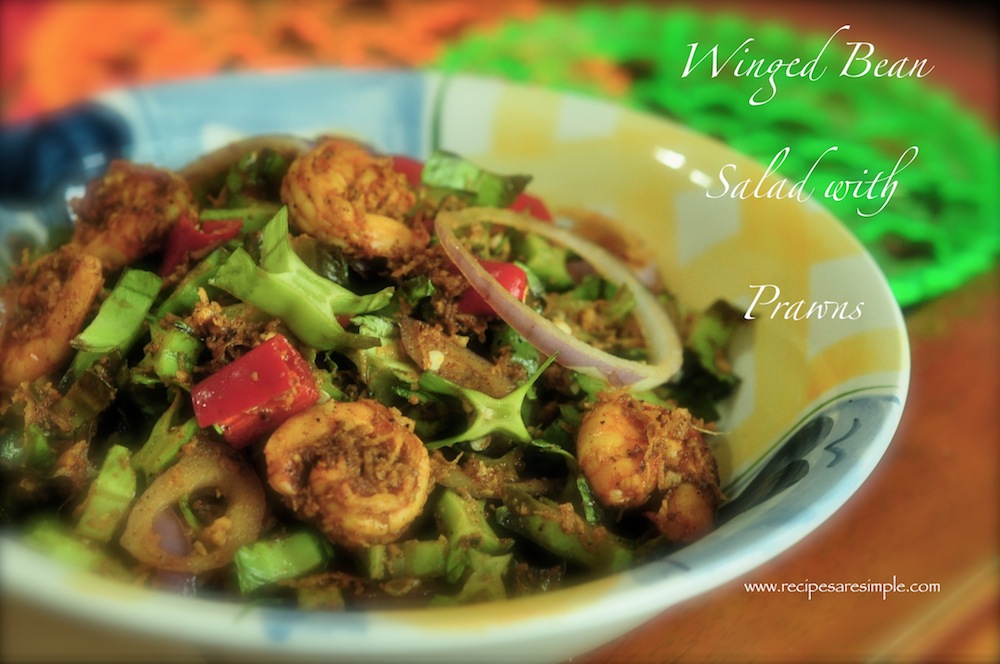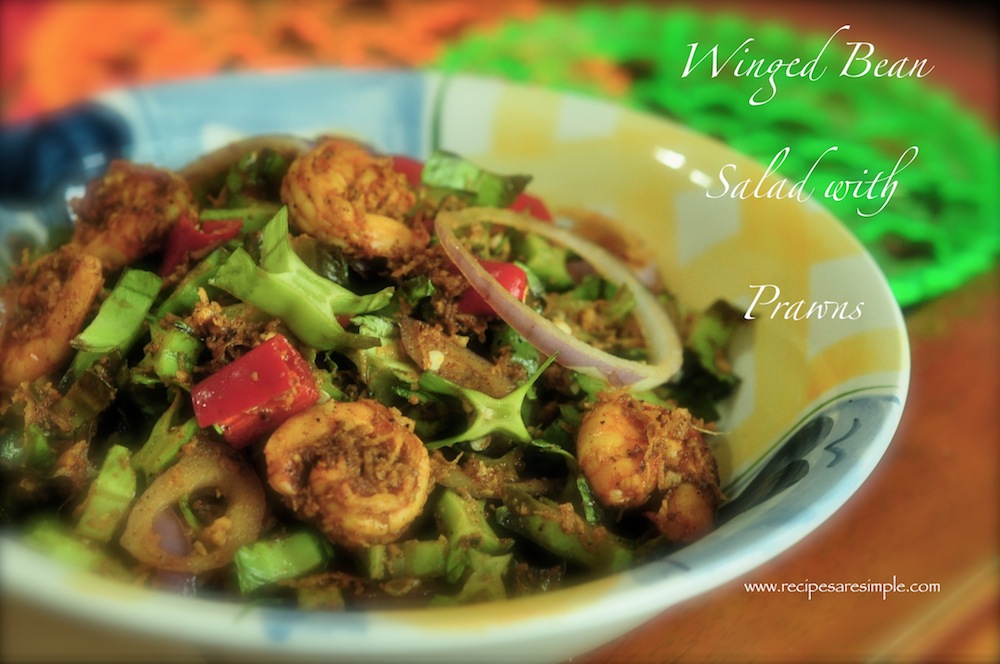 Winged Bean Salad with Prawns
Fresh from my friend Mini's garden. This Funny looking bean goes by many names : Winged Bean, Asparagus Pea, Goa bean, Kacang Botol, Four sided bean, Square Bean, Chathura Payar, Irachi Payar etc… Have you had it? 
It's very crunchy and thus great in salads. I am making a fusion recipe of these crunchy beans paired with some Mandarin Orange Sautéed Prawn/Shrimp. Doesn't that sound inviting?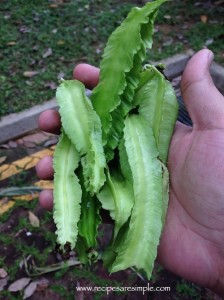 Winged Bean Salad with Prawns
Author:
Prep time:
Cook time:
Total time:
Ingredients:
2 ½ cups  winged beans or 200 grams (Use nice, tender, smaller beans as opposed to the bigger, older beans)
7-8 fresh medium sized shrimp /prawns, peeled, deveined, rinsed
½ Tbsp mild Red Chili Powder (Bright Red but not too hot)
¼ tsp turmeric powder
2 mandarin oranges, peeled – or use 3-4 Tbsp Orange pulp
1 tsp ginger
1 tsp garlic
¾ tsp dry shrimp
2 Tbsp Palm Sugar or Brown Sugar
1 tsp light soy sauce + 1 tsp fish sauce OR 2 tsp light soy sauce
juice of 1  lime  (about 2 Tbsp)
1 ½ tsp  fresh ginger
2 Mild Long Red Chillies OR 2 Hot red chili padi /Birds eye chili, sliced – according to preference
1 medium red onion. cut into thin rings
¼ cup grated fresh coconut
3 Tbsp vegetable oil or olive oil
Method:
Grind together the mandarin oranges (remove seeds if any), ginger and garlic to a fine paste.
Add the chili powder, turmeric and a little salt to the orange paste and mix well.
Marinate the prawns with this mixture for 10 minutes.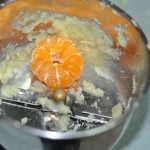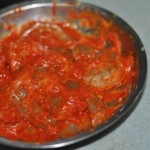 Wash the winged bean well and drain.
Cut off both ends and remove the string if any.
Slice /chop into small star like pieces.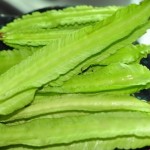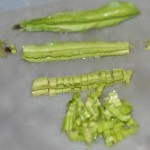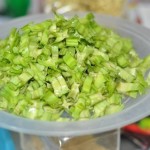 Toast the dried prawn in a tiny bit of oil till crisped.
Pound using a pestle and mortar.
Add lime juice, soy sauce, fish sauce, palm sugar.
Also add ginger. Pound to get a nice paste. Taste and adjust ingredients to desire.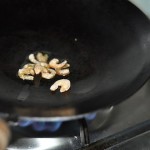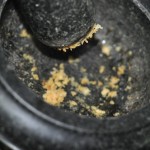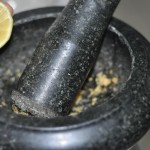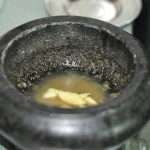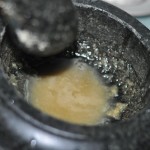 To a non stick pan/wok, add a little vegetable oil.
Heat and add marinated prawns.
Stir fry till the prawns are cooked tender with  a crisped coating.
 At this point, Turn off the heat. We will toss the remaining ingredients in the residual heat of the pan.
Add the coconut and stir for 10- 20 seconds more.
Add the beans and toss well in the remaining heat of the pan.
Add the sliced onion rings, red chili and toss.
Add the prepared sauce and toss well again.
Pour into serving bowl and chill for 30 minutes before serving.
Yum!
Winged Bean Salad with Prawns
Did you enjoy our Winged Bean Salad with Prawns ?
We turn off the heat after the  prawns are cooked to ensure the salad remains crunchy.
Allow the coconut to absorb the marinade coating as you toss it. Do not wait too long to add the beans after this step.
This salad is great with flatbreads and grilled chicken.