22 December, 2013
White Christmas Snack with Coconut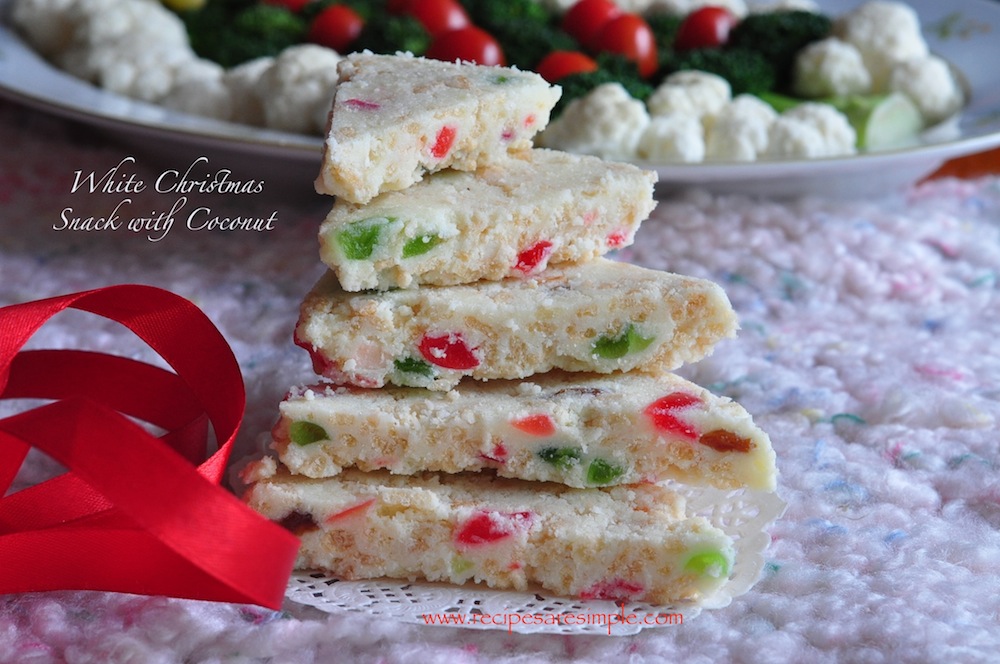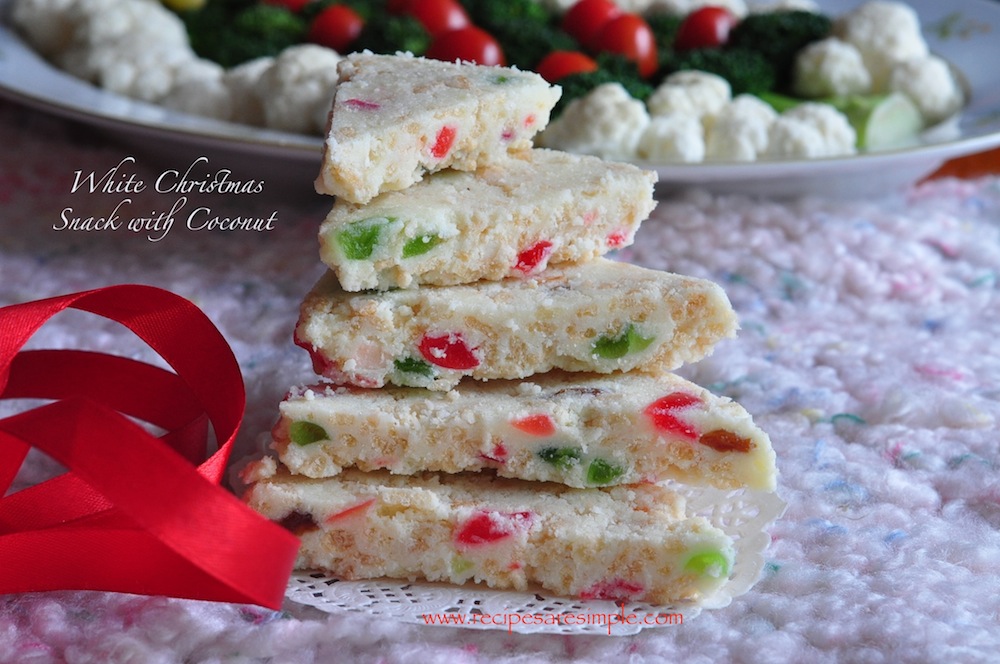 White Christmas Snack with Coconut
These No Bake White Christmas Snacks are great for festive times. They look lovely and taste great. Flavored with coconut and milk – a real treat. Depending on the occasion you can change the color of the added ingredients : here it's a Christmas Theme so we use Green and Red Glace cherries.
White Christmas Snack with Coconut



Ingredients:
1 ½ cups rice crispy cereal/ puffed rice cereal
1 cup milk powder
½  cup icing /confectioners sugar
½ cup desiccated coconut
¹⁄3 cup green glace cherries, chopped
¹⁄3 cup red glace cherries chopped
2 Tbsp Sultanas/ golden raisins
9 oz White Vegetable Shortening
Method:
Line a Shallow 28 by 18 cm cake tray with foil paper.
To a bowl, add the Rice Cereal.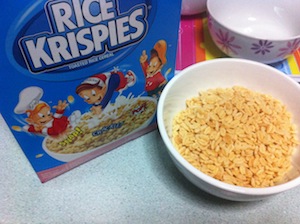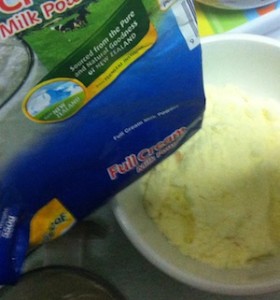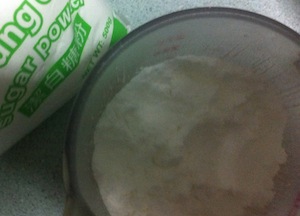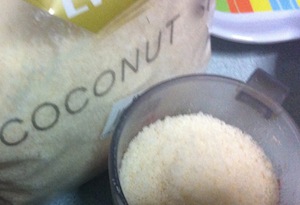 green and red glace cherries and sultanas.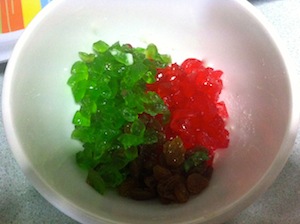 Stir to mix.
Melt the vegetable shortening over low heat. Cool slightly.
Make a well in the centre of the ingredients.
Add the melted shortening.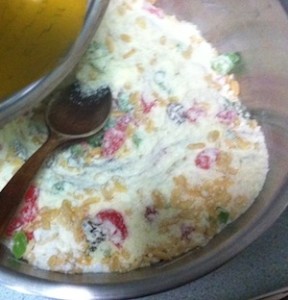 Stir with a wooden spoon just until all ingredients are moistened.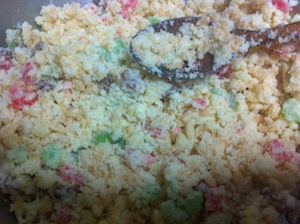 Pour into the prepared pan and smoothen the surface.
Refrigerate for 1 hour or till completely set.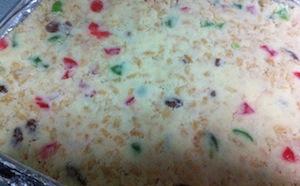 Lift from tin along with the foil and place on cutting board.
Cut with sharp knife into small triangles to serve. Enjoy you coconuty white christmas treat.
White Christmas Snack with Coconut
Try and let us know White Christmas Snack with Coconut.