18 October, 2014
Watercress and Avocado Dip – Quick and Easy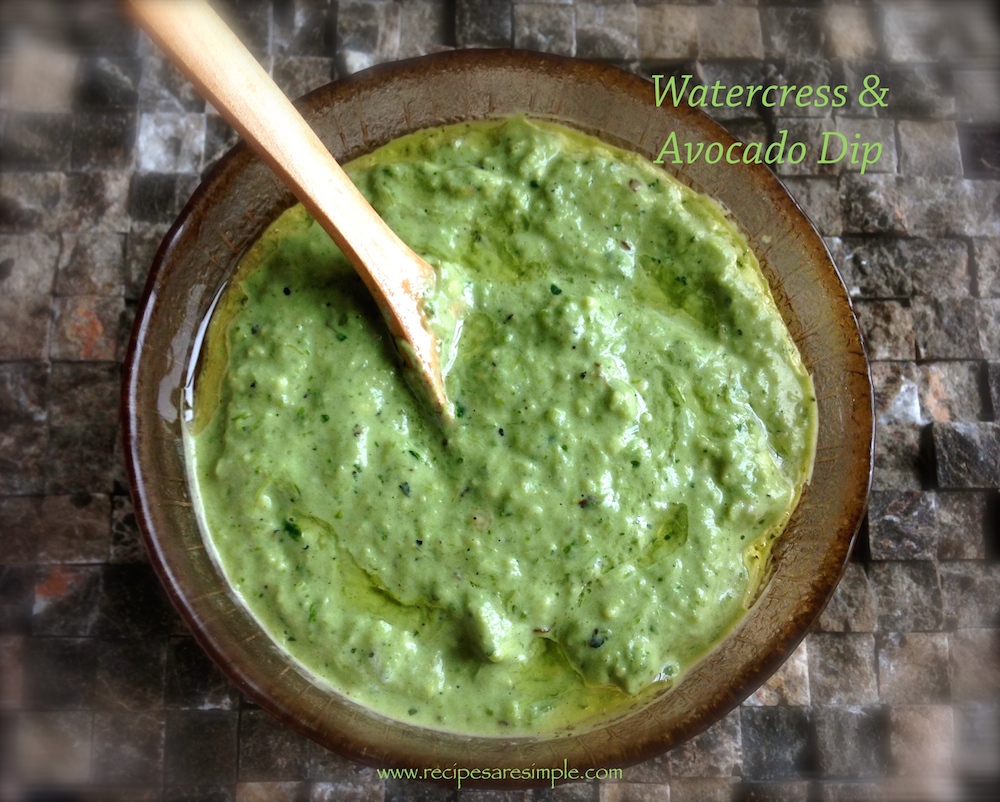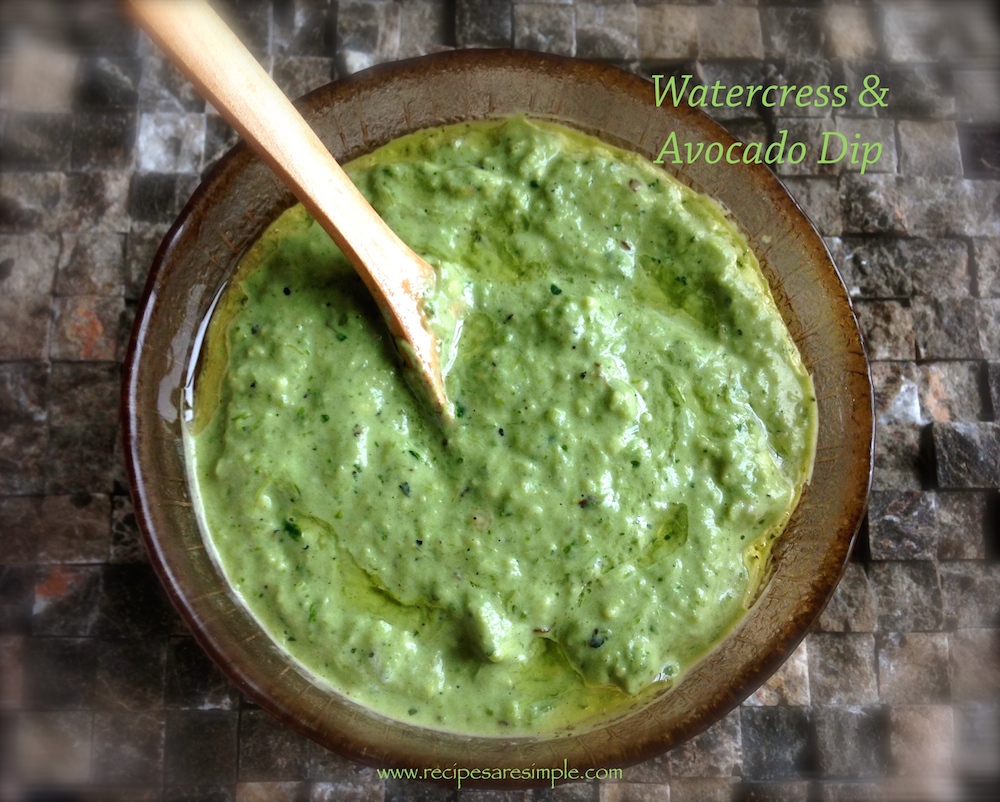 Watercress and Avacado Dip
A Watercress and Avacado Dip that's very quick and easy dip to serve with Pita Bread, Vegetable or Bread Sticks. Comes in handy when you want something fresh  and simple.
Watercress helps to increase the level of anti oxidants in the blood which may be why it is thought to have anti cancer benefits.
Strange fact : The name 'Avacado' comes from the Aztec word 'Ahuakati' which means – Testicle! The reference is thought to either be derived from the shape OR the fact that Avacado was considered to be an Aphrodisiac by the Aztecs. Following the aztec naming convention Guacamole would then mean something like Testicle Sauce!?!
The Avacado fruit  contains Vitamin B and C and has 60% more potassium than a Banana. 3/4 of the fruits carbs come from fat, but this is monounsaturated fat which helps reduce LDL (Low density lipoprotein /BAD cholesterol) and increase HDL (High density lipoprotein / GOOD cholesterol).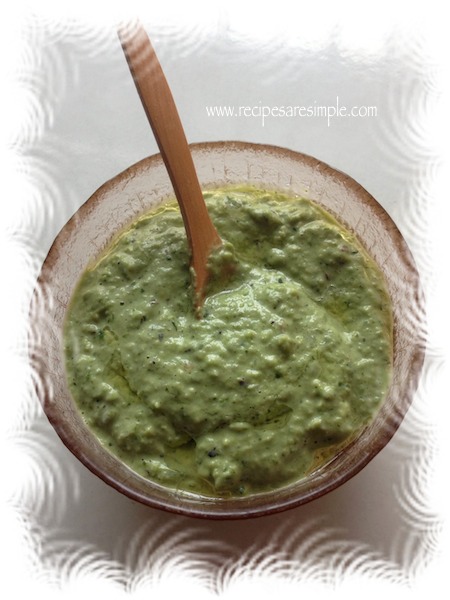 Watercress and Avocado Dip
Recipe Type: Dips and Sauces

Author: Recipes 'R' Simple

Prep time: 5

Cook time : 0 

Total time: 5

Serves: 2-3
Ingredients:
¾ cup loosely packed watercress, rinsed and drained
1 ripe avocado, flesh scooped out
1 clove garlic crushed
2 finger length mild green chillies or Pablano peppers, rinsed patted dry
2 Tbsp Yoghurt
1 ½ Tbsp Low fat Mayonnaise – omit if you don't want this
2 Tbsp chopped scallions / spring onion greens
1 tsp lime juice
1 tsp olive oil
salt to taste
Method:
Put the patted dry green peppers on direct flame or over live coals till slightly charred and softened. Turn them over for even doneness.
While the peppers are roasting, collect all the other ingredients  except olive oil and all to small food processor.
Also add the roasted peppers and process well.
Taste, adding salt to taste.
Scrape all contents into serving bowl and top with olive oil. Give it a swirl.
Watercress and Avocado Dip is ready to serve. I like it with crisply toasted wholemeal bread cut into sticks.
Watercress and Avocado Dip
Try it and let us know – Watercress and Avocado Dip