8 October, 2015
Waldorf Salad Recipe – Classic Salads You Must Try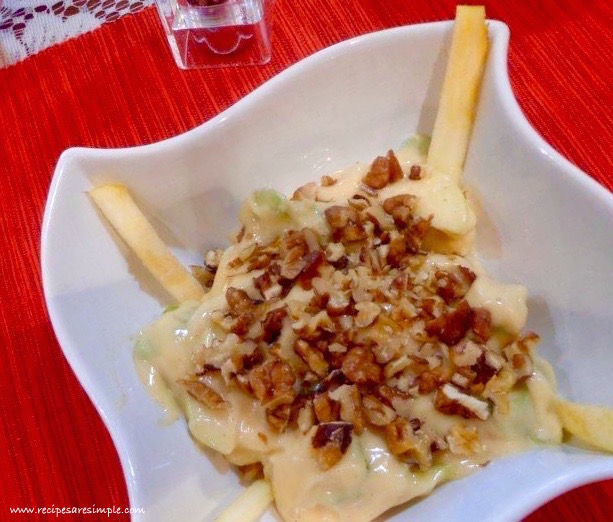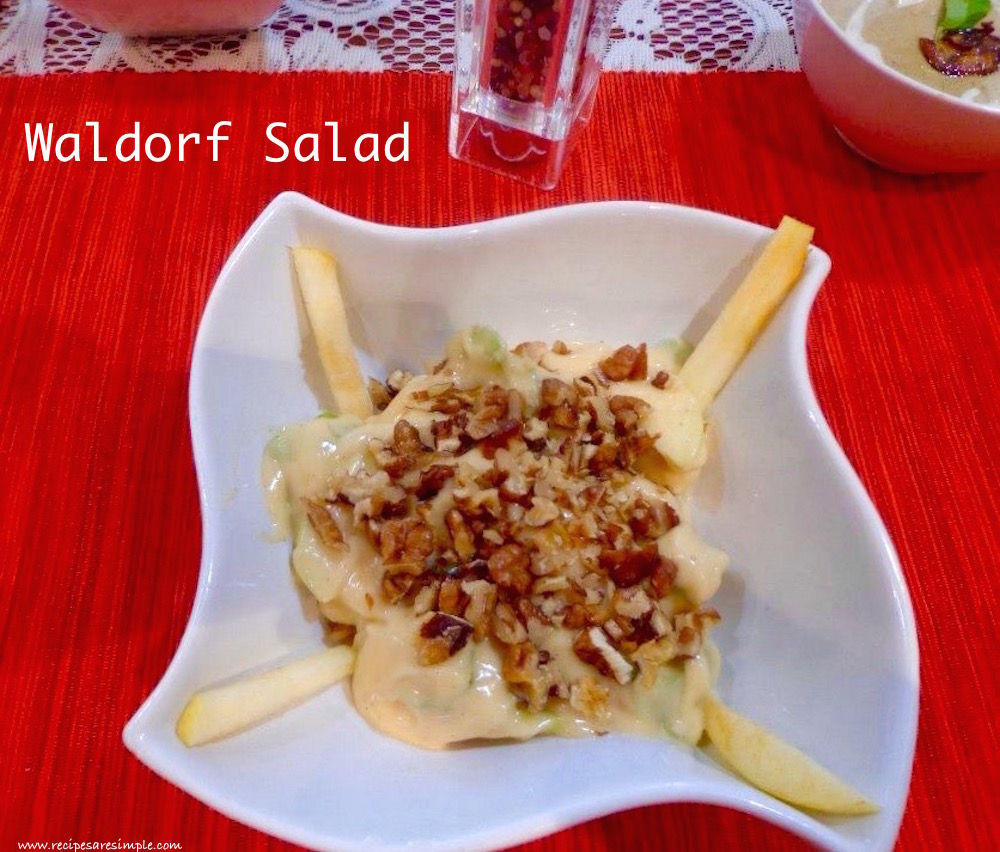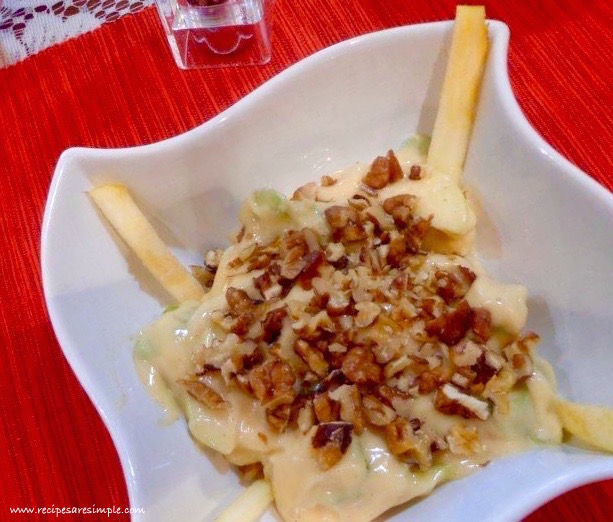 Waldorf Salad Recipe
The Waldorf Salad was created in the late 1900's at the Waldorf Hotel, New York. The Waldorf Maître d'hôtel, Oscar Tschirky is credited with creating the classic recipe. The original Waldorf Salad Recipe which was published in his cook book did not contain nuts. Since then, however nuts have been a staple addition to this favorite classic. Thanks to my niece Amisha for this contribution.
Quite effortless to prepare, this is a delightful crisp and crunchy, fresh salad that everyone should try for sure. Since very few ingredients are used, the quality of the ingredients indeed play a vital role.
Waldorf Salad Recipe
You are here: Home > Salads  > Waldorf Salad
 

Recipe Name: Waldorf Salad

Recipe Type: Salads / Classics

Author: Amisha Haneef for Recipes 'R' Simple
Ingredients:
3 medium apples, cored and cut into cubes
1 cup celery, sliced
¼ cup raisins OR ¾ cup seedless grapes, sliced  (optional)
½ cup chopped walnuts
½ cup Mayyonaise (Hellmans or Best Food preferred)
Juice of half a lemon
1 Tbsp sugar
¹/8 tsp salt or to taste
Method:
Whisk the Mayyonaise in a bowl, along with the lemon juice, salt and sugar.
Toss in the apple, celery and grapes.
Cover and chill  if desired. This helps to blend the flavors.
Sprinkle the walnuts over the top prior to serving.
Serve as it is or on a bed of lettuce. May be served as an appetizer or light meal.
Waldorf Salad Recipe
Chop the ingredients into bite-size pieces.
Keep the apple un-peeled for more color.
You can substitute the walnuts with pecans.
Key Ingredients: Apples, Celery, Grapes/Raisin, Walnuts, Mayonnaise  Lemon Juice, Sugar, Salt.
Leave a comment if you tried the Waldorf Salad Recipe. Comments from you provide motivation to keep up the driving force behind this blog, bringing you more delicious and perfected recipes regularly. Love to hear from you.