17 January, 2014
Vietnamese Lemongrass Beef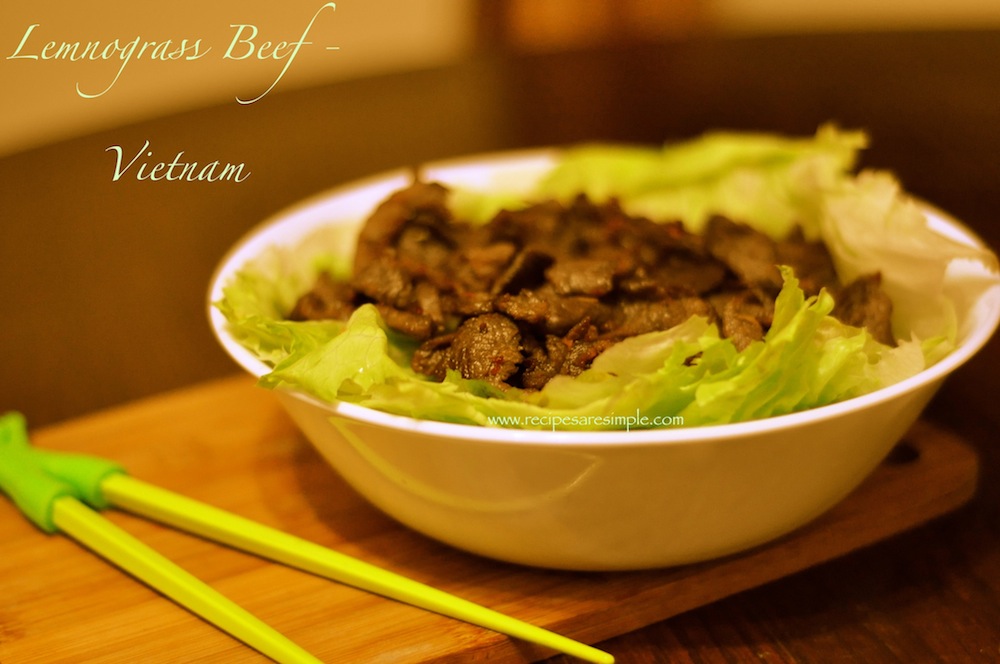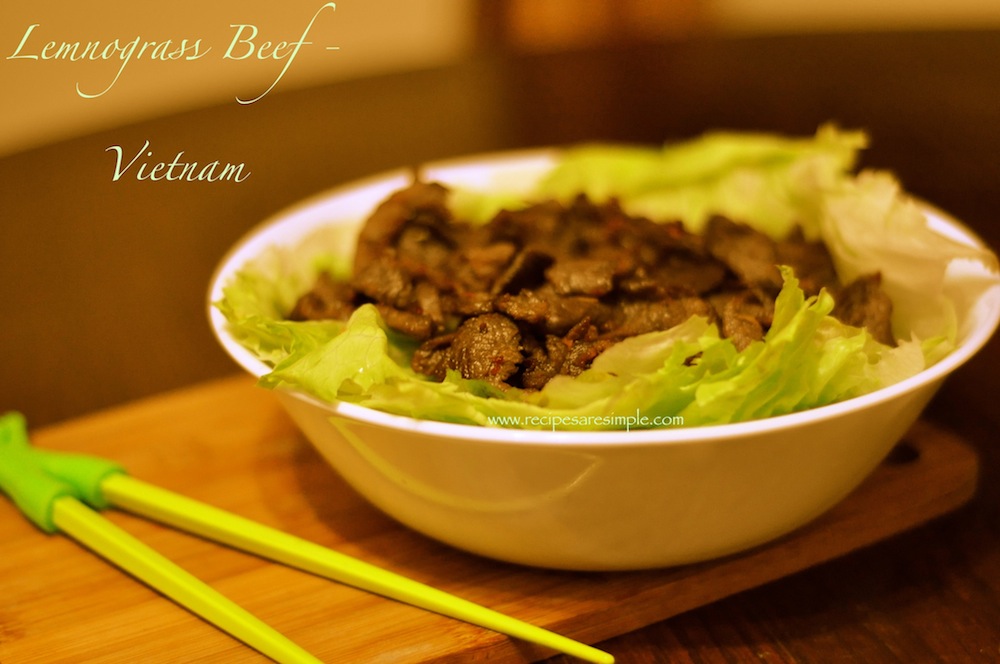 Vietnamese Lemongrass Beef
I love Vietnamese food. My childhood friends mother was Vietnamese. She used to make us the most delicious food when ever I was over to play. I still remember how good the food smelled. Something I love about the recipes my mother later learned from her is that they are prepared so quickly.  No mess. No fuss. Just some time to marinate. Her 'Pho' recipe is one of my favorites. I will post that later. That one is a little more elbow grease.
But the Vietnamese Lemongrass Beef – you can whip up NOW. Do this on the BBQ and its even better. The scent of the lemongrass charred beef is ' to die for'. At home you can grill them in a grill pan or cast iron skillet, or even use a  frying pan.
Vietnamese Lemongrass Beef



(Cooking time is only 10 minutes)
Ingredients:
400 gms good cut of beef, very thinly sliced, into small pieces – larger slices if for the BBQ
For the beef marinade:
2 stalks of lemon grass, crushed.

( Crush the tender inner parts thoroughly and just bruise the rest of the stalk – we will remove this later)

1 Tbsp Light Soy Sauce
1 Tbsp Fish Sauce
4 large cloves garlic, crushed to a paste
Lettuce Leaves to serve
For the Dipping sauce (optional):
1 or 2 birds eye chillies(red)2 cloves garlic crushed
2 Tbsp fish sauce
2 Tbsp lime juice
1 tsp brown sugar – optional
Method:
Wash and drain the beef slices well.
Mix all the ingredients for the marinade and rub well into the beef.
Cover and refrigerate for 3 hours.
Grill indoor or on the BBQ  till desired done.
If using a cast iron/frying pan: Add a little oil to the pan, Heat well.
Add the beef and cook stirring occasionally till the moisture seeps out of the beef and then evaporates.
Then continue to toss and stir- fry till desired done.
Serve on a bed of lettuce.
You can wrap the beef in the moistened lettuce, or serve over vermicelli noodles.
For the sauce: mix all ingredients together. Taste and adjust  to suit personal taste.
Vietnamese Lemongrass Beef
Did you enjoy our Vietnamese Lemongrass Beef.
You can garnish the Vietnamese Lemongrass Beef, with cilantro or spring onion greens.