29 November, 2013
Vietnamese Fresh Spring Rolls with Chicken and Shrimp with Dipping Sauce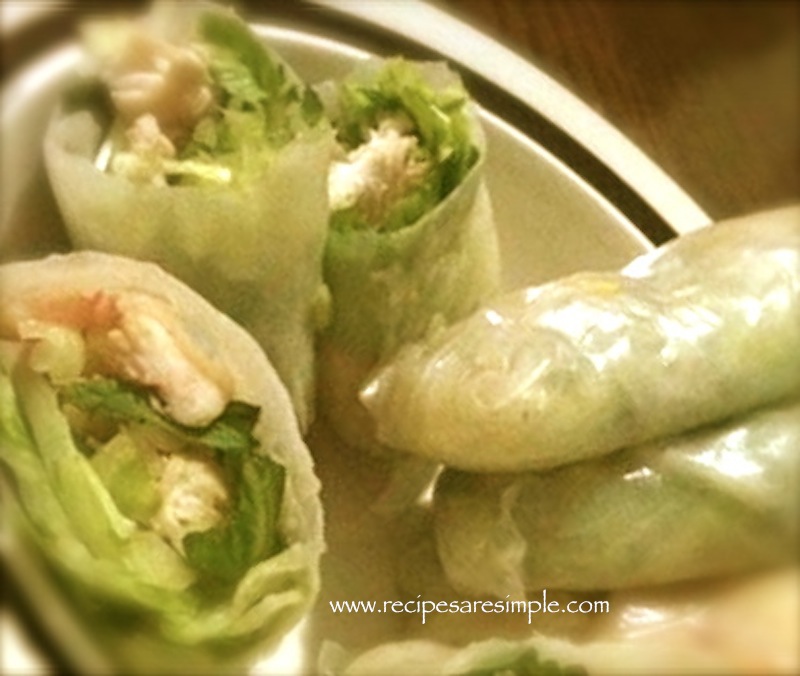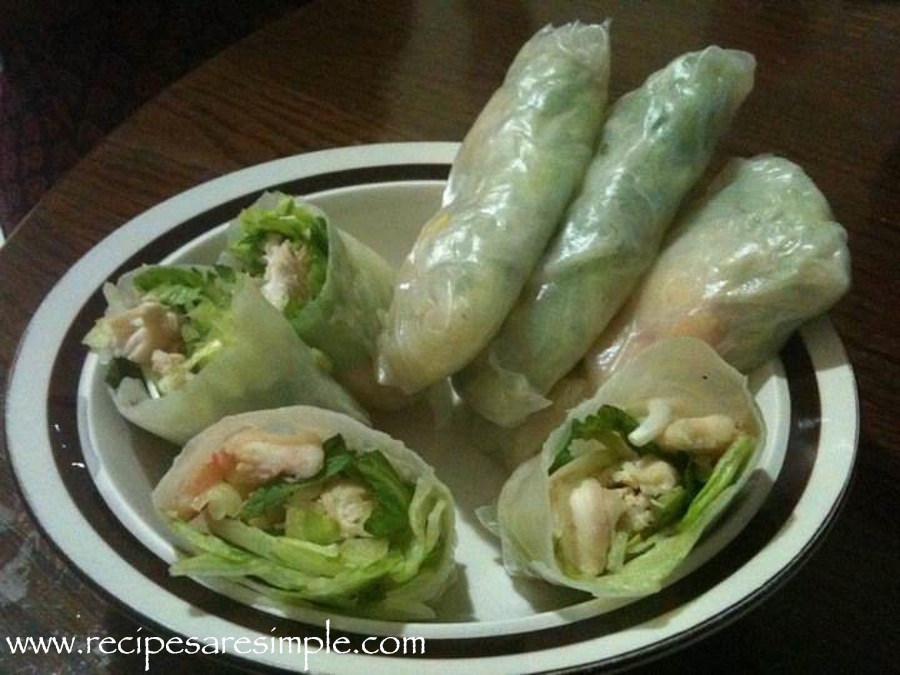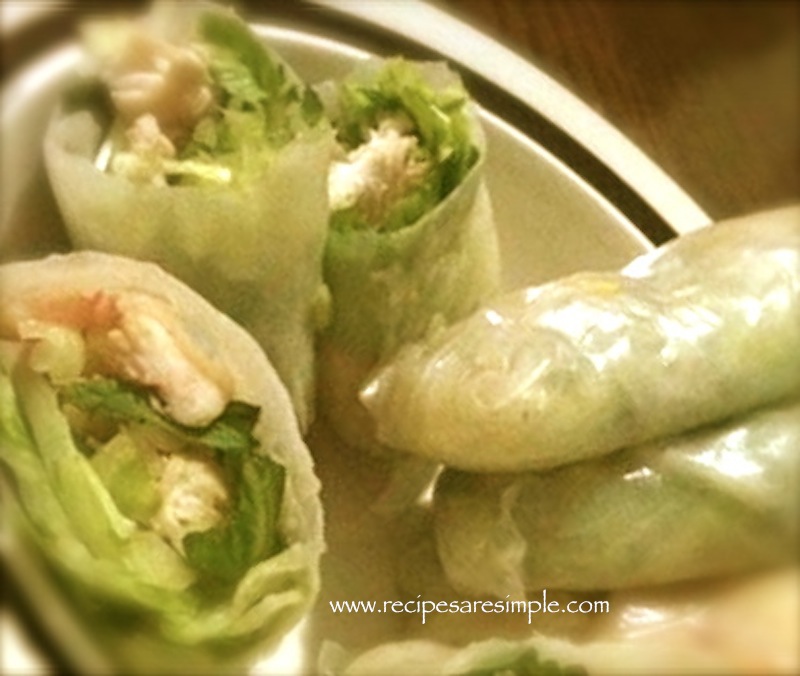 Vietnamese Fresh Spring Rolls with Chicken and Shrimp
A very fresh and light spring roll. A classic Vietnamese recipe. Traditionally served with the Peanut dipping sauce.
The awesomeness of a salad in a roll!

Vietnamese Fresh Spring Rolls with Chicken and Shrimp
Author:
Prep time:
Cook time:
Total time:
Ingredients:
1 chicken breast cut into small bite size pieces.
12 medium shrimp/ prawns.
Vietnamese Rice paper.
Small head of lettuce.
Rice Noodles.
Fresh Mint.  or use (Vietnamese Mint see notes)
shredded cucumber/ shredded carrot / beansprout – optional garnishing.
For Dipping Sauce:

For the peanut sauce:

½ cup creamy peanut butter or grind 1/2 cup roasted peanuts till smooth.
¼ cup water
3 Tbsp hoisin sauce
1-2 Tbsp freshly squeezed lime juice
3-4 tsp soy sauce
1 tablespoon granulated sugar
2  tsp chili-garlic sauce
1  small clove  garlic, crushed to a paste
¼ tsp toasted sesame oil
Method:
 Add the rice noodles to boiling water. Cook 5 minutes till tender and drain. Wash with tap water if starchy.
Set aside.
In same boiling water add the cleaned shrimp. Poach for 2 minutes till just tender and cooked through. Remove with slotted spoon.
Add chicken and cool till cooked through thoroughly.  Remove with slotted spoon.
Sprinkle salt and pepper (optional) on the prawns and chicken as soon as you remove them from the boiling water.
Place the rice paper sheets one at a time in a basin /bowl of water for a few seconds till pliable.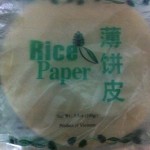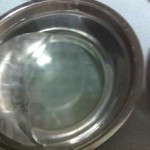 Shake off excess water and place on a dry flat plate.
Allow to soften completely.
Place 3 pieces of slices shrimp, 3 pieces of chicken, strategically.
Add the rice noodles, no more than 2 Tbsp.
Add lettuce and shredded carrot and whatever other filling you are using.
(Remmember not to overstuf, as your rolls may crack as they dry)
Also place the mint leaf or Vietnam mint over the ingredients.
Roll as for Spring Rolls.
(Do not roll up too tightly, to reduce chance of cracking whilst they dry.)
Place on a platter, place plastic wrap over on layer before you spread the next.
Keep covered with saran wrap and serve within a couple of hours.
If stored in the fridge place them in a large tupperware container with ayers of plastic wrap in between.
( Note that they may crack if stored in fridge too long, from drying)
Combine all the sauce ingredients to a smooth sauce. Whisk well. Taste and adjust.
Vietnamese Fresh Spring Rolls with Chicken and Shrimp
Try and let us know – Vietnamese Fresh Spring Rolls with Chicken and Shrimp.
Vietnamese Mint
is also known as : Vietnamese Cilantro, Vietnamese Coriander, Cambodian Mint, Laksa Leaf, Hot Mint,
daun kesom/
daun laksa or rau răm.