15 September, 2013
Vegetable Stew 'Ishtu'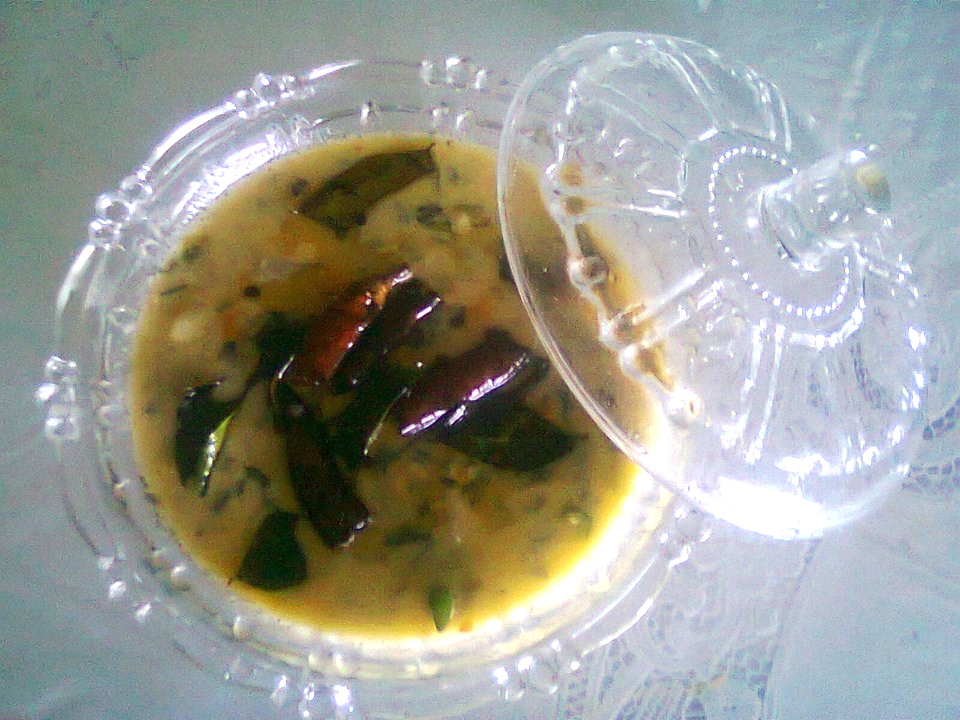 Vegetable Stew 'Ishtu'

This is the Vegetable Stew 'Ishtu'recipe my mom made a long time ago at a potluck that had people talking about and asking for the recipe for weeks. She used tapioca and parsley leaves in the recipe and they seemed to really be the stars of the show. I have made it many a time with success and now I'd like to share it with you.
Vegetable Stew 'Ishtu

'



Ingredients: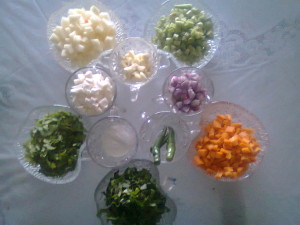 1 cup potato, cut into small cubes
1 cup tapioca, cut into small cubes and cooked (soft but with a bite)
½ cup carrot cut into small cubes
1 cup beans cut small
1 ½ cup flat leaf parsley chopped (do not substitue for cilantro)
3 green chilly
2 red chilly (dry)
½ cup garlic crushed
½ cup small onion/shallots sliced
2 tsp cornflour mixed in one cup water
1 cup milk
1 cup fresh coconut milk
salt
oil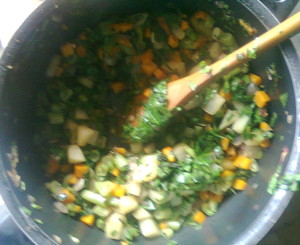 Method:
Heat oil in pot/deep pan.
Add 3 tblsp oil.
Sauté garlic and onion till softened.
Add vegetables and salt. Stir and allow to cook for a minute.
Add corn flour  solution, bring to simmer  and cook for about 5 mins.
Add milk, coconut milk and parsley,Bring to simmer. Simmer only for 5 more minutes.
Tempering: Heat a small amount of oil in a frying pan or small wok and fry the dry chilly and curry leaves and add to the stew! Cover and allow to rest for a while.
Vegetable Stew 'Ishtu'
Did you enjoy our Vegetable Stew ?
Notes:
We really like this stew Vegetable Stew 'Ishtu' with 'Appam' or Parotta.