30 September, 2013
Vegetable Kurma Recipe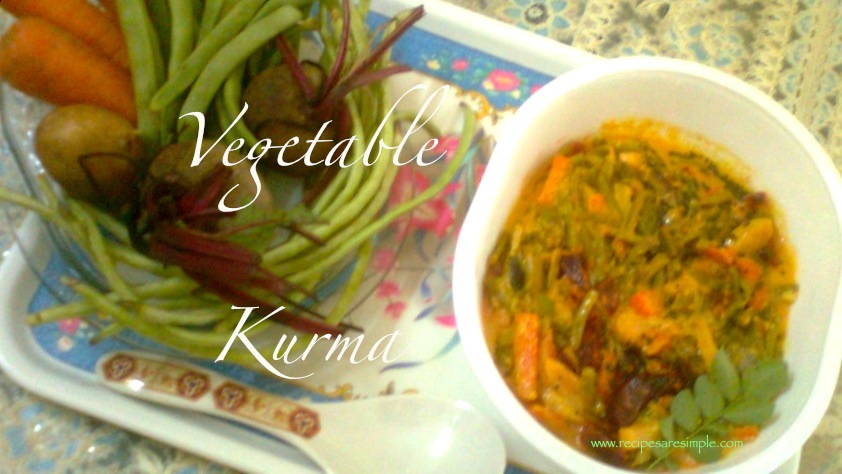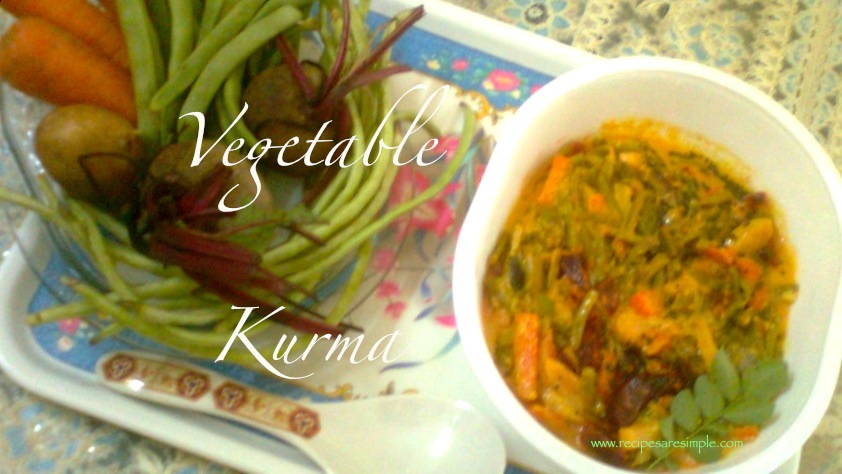 Vegetable Kurma Recipe

by Roshna Hussain

The typical Vegetable Kurma – a hearty stewed vegetable curry is always a good accompaniment to Indian flat breads or rice. Try diping it with your favorite crusty, toasted bread next time as an evening snack!
Vegetable Kurma Recipe



Ingredients:
200 gms green peas
60 gms carrot
1 small beetroot
60 gms beans
1 potato
 2 or 3 small sticks cinnamon
5 cloves garlic
1 tsp turmeric
1 tsp chili powder
salt to taste
50 gms yoghurt, beaten
2 cardamom
2 green chili
½ cup grated coconut
4 tsp sunflower oil
½ tsp mustard




Method:
Wash vegetables and cut into small pieces.
Cook all vegetables separately until ¾ cooked. Add all the vegetables to a pot together without any liquid.
Extract coconut milk from the grated coconut by grinding till smooth with 1 ½ cups water and straining the milk. (Or used ready made coconut milk).
In a small pan, heat a teaspoon of oil. Fry cinnamon, garlic and turmeric i just till aromatic and add to vegetables.
Add green chili, chili powder curd and coconut milk to the vegetables as well as salt. Stir gently. Bring to a boil and simmer for  5 more mins.
Season with cracked mustard and curry leaves
Coriander leaves may also be added as garnish to taste.
Vegetable Kurma Recipe
Did you enjoy our Vegetable Kurma Recipe ?
You May Also Like: