2 December, 2013
Upma – Quick Savory Semolina Breakfast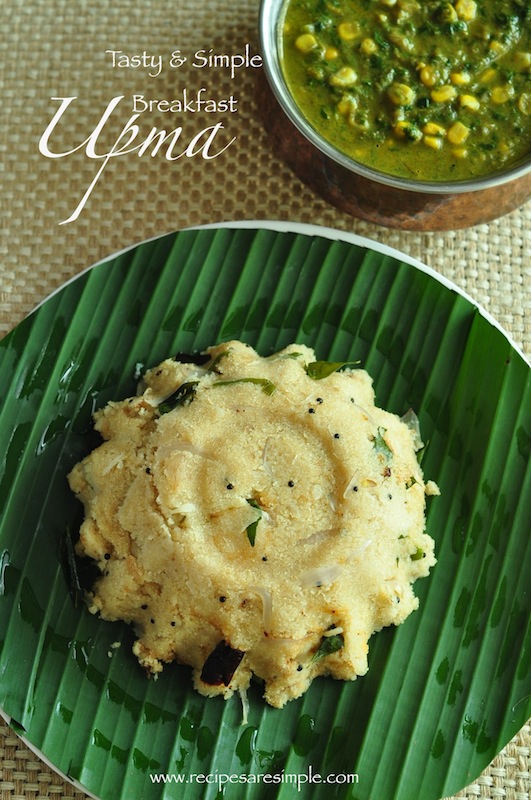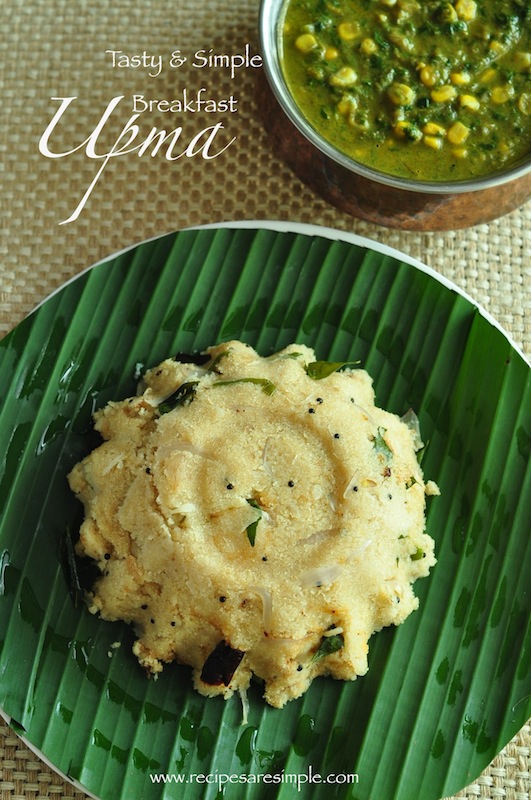 Upma – Quick Savory Semolina Breakfast
Upma – Quick and Simple. I love Upma for breakfast. Wake up late for some reason, and just have to scatter to make breakfast sometimes? Upma is the perfect solution. For me personally, I can even have it plain.  My husband however always needs a curried dish to go with upma. Something quick like my egg curry is great if your in a hurry. Or Spinach Corn Curry is my new found favorite combo.
The remarkable thing about semolina is that it just cooks so quickly. You can have it on the table in minutes! This is my fool proof recipe for Upma!

Upma – Quick Savory Semolina Breakfast
Author:
Prep time:
Cook time:
Total time:
Ingredients: 
1 cup Semolina/ Rava / Suji
1 Onion sliced thinly (1/4 cup)
1-2 green chillies sliced
2 dried chillies, cut into pieces (remove the seeds to reduce heat)
2 Tbsp Curry Leaves
1/2- 3/4 tsp mustard seeds
oil – vegetable/ sunflower / coconut oil – to your preference
1 3/4 cup + 2 Tbsp water
1/2 tsp salt
Method:
Use a non stick pan or wok with a lid.
Add the semolina to the dry wok and just heat through to toast lightly without the semolina turning brown.
Set the  heated semolina aside.
Heat oil in  the same pan.
Splutter mustard seeds.
Add dry chillies and before they turn black, add the curry leaves, onion and green chili.
Saute well, stirring till the onions have softened up and are a golden color.
Add the water and bring to boil on high heat.
Add salt. Reduce the heat to LOW.
Add the semolina from a cup in a steady, slow stream as you constantly stir with the other hand. (Do not add the semolina in one go)
Stir swiftly till the semolina has absorbed all the water and there is no dry semolina left.
I like to 'sweep' the Upma into a smoothened mound in the centre of the pan using a wooden spatula. This helps to keep the Upma Moist.
Pour a few drops of oil over this mound.
Cover the pan and turn off the heat after 5 seconds.
Allow the Upma to rest covered in the steam of the pan for 5 minutes before serving.
 You can break up the Upma into a soft grainy texture, like my husband prefers or Just cut off slices and eat (like me).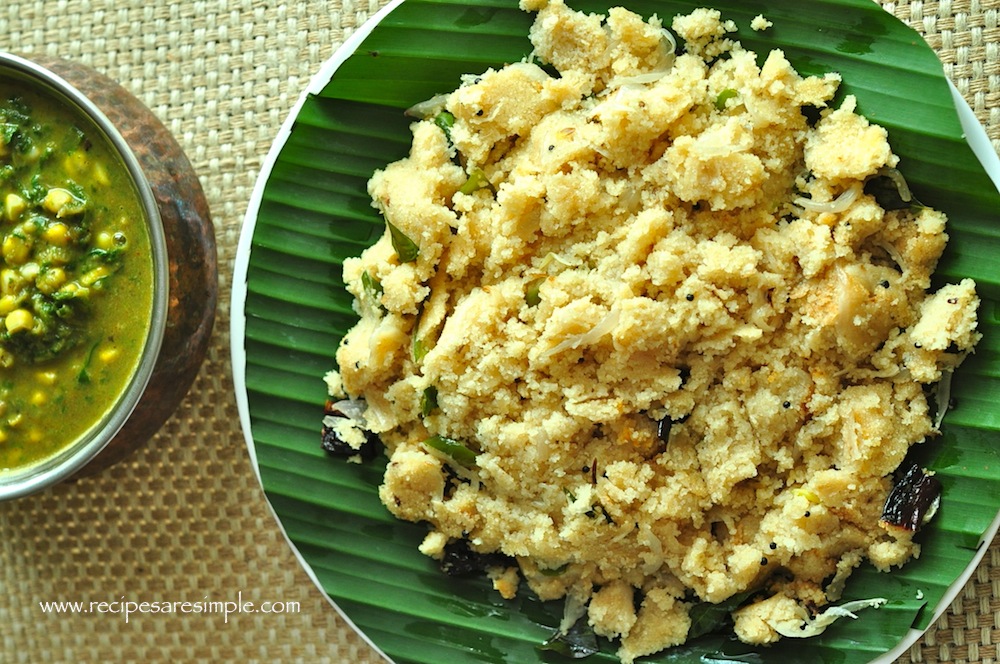 Some people like sugar or Papad with their Upma too.
Upma – Quick Savory Semolina Breakfast
Try and let us know Upma – Quick Savory Semolina Breakfast.