30 September, 2013
Unnakaya Recipe Malabar – Fried Stuffed Plantain Balls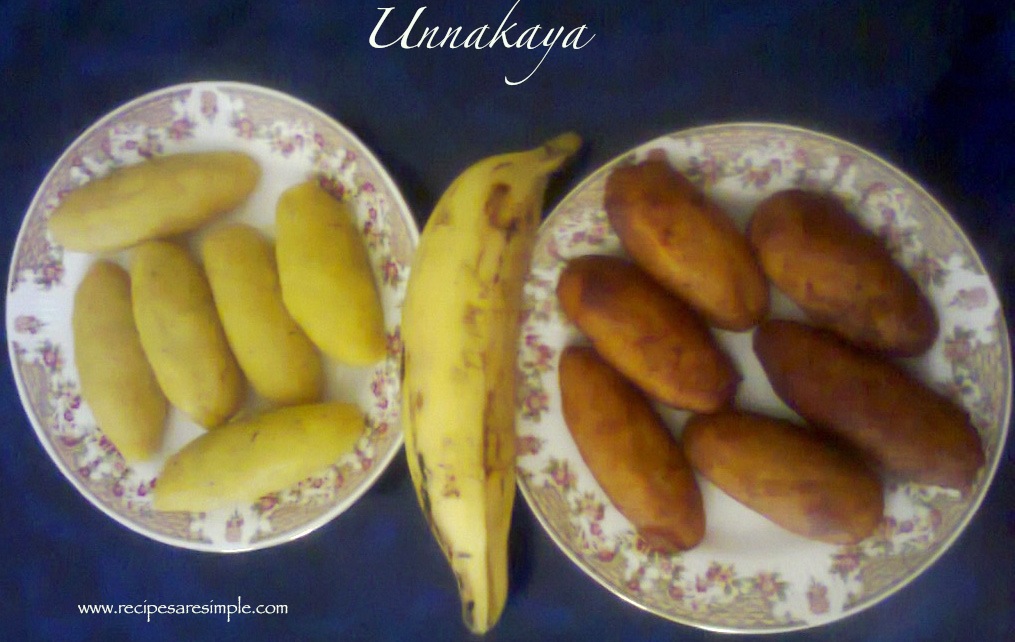 Unnakaya Recipe Malabar

By Roshna Hussain

Famous in the Muslim Community of Malabar, Unnakaya or 'Fried Plantain Balls or Rolls ' are stuffed with Grated coconut and nuts and are great Tea Time Snack.
Unnakaya Recipe Malabar
Author:
Prep time:
Cook time:
Total time:
Ingredients:
5-6 medium ripe Plantains
2 cups Grated Coconut
2 tsp Jaggery/Palm sugar
½ cup cashew nuts chopped
1 tsp powdered cardamom




 Method:
Boil/Steam and mash banana and knead together
Fry the cashews in oil and drain.
In a pan on medium heat, melt the jaggery and roast coconut in this.
Add cardamom and fried nuts and mix well.
Form the mashed plantain into lime sized balls
Make a well in each ball and fill with coconut mix
Seal the stuffed balls and shape till they are smooth and round.
Form  into an  elongated  shape as seen in picture.
Deep Fry in batches till golden brown.
Drain on Paper towels.
Serve hot!
Unnakaya Recipe Malabar
Did you enjoy our Unnakaya Recipe ?
Notes:
You can add fried sultanas/raisins along with the cashews if needed
You May Also Like: