20 October, 2013
Ultimate Homemade French Fries – How to make French Fries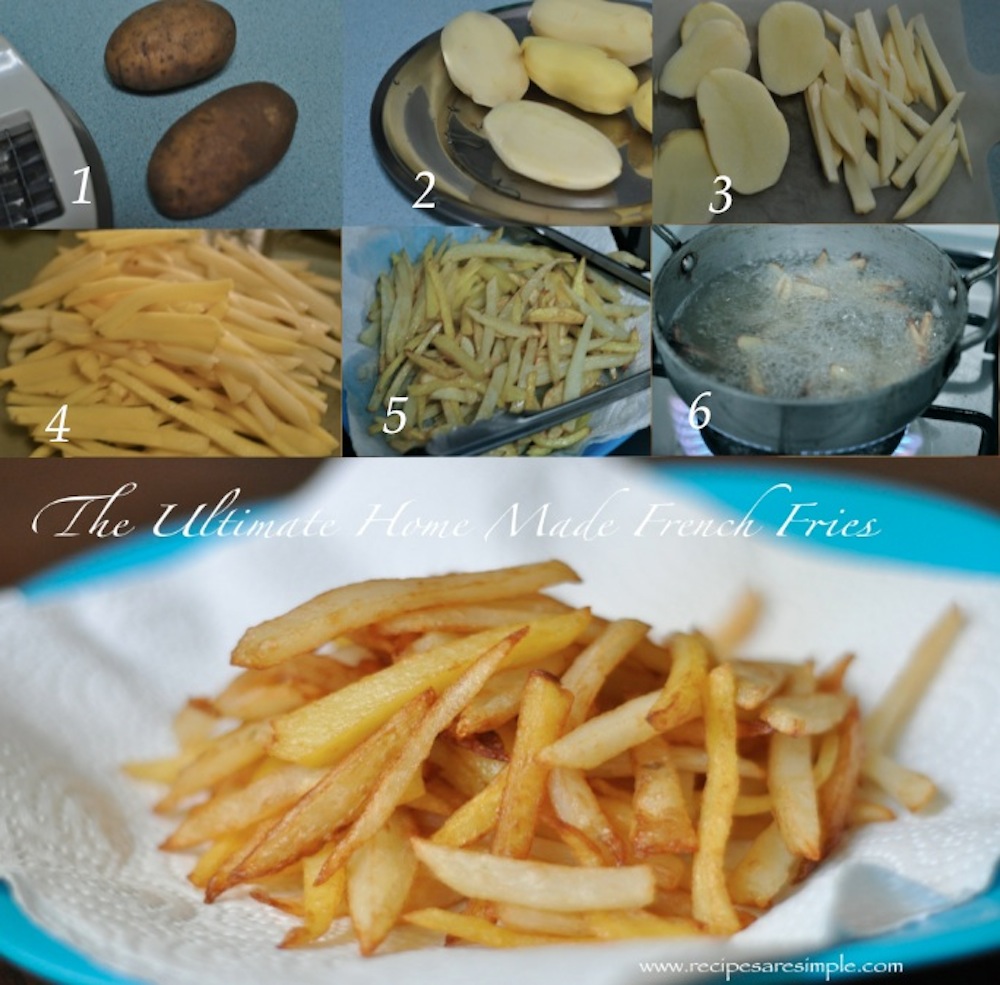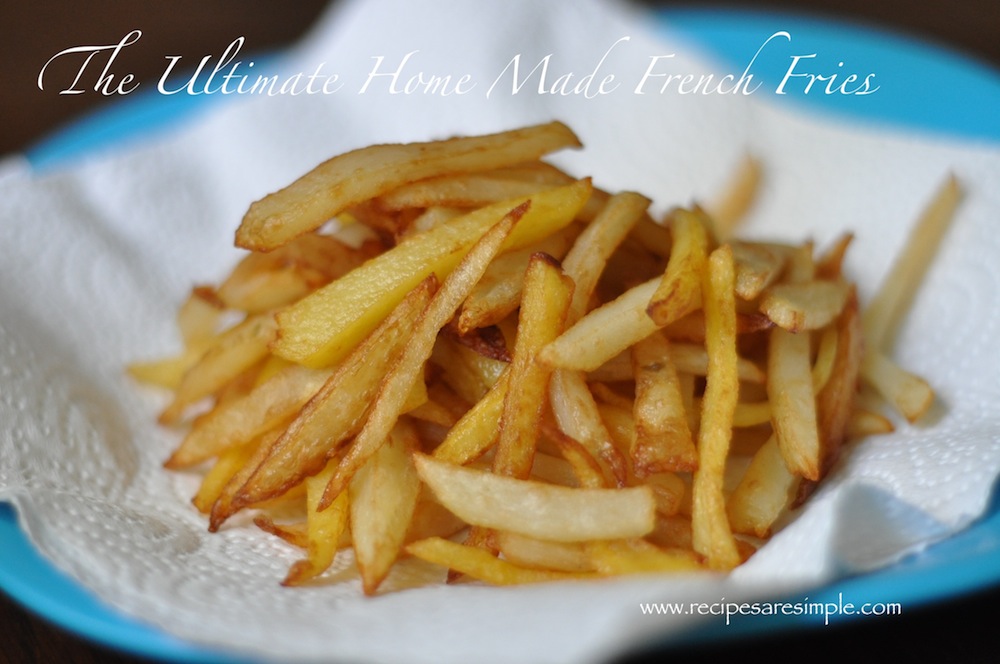 Homemade French Fries – How to make French Fries
After my post for the delicious cheese sauce for cheese fries I got so many messages asking how to make Home Made Fries. So this is for you. The secret to the best, french fries is that they are deep fried – not Once, but TWICE!
The first time you fry them only to cook them. The second time you fry them to 'COLOR' them.You can use a french fry cutter if you have one, or slice lengthways and then into 'batons' – long thin strips as evenly as possible.
Of course home made fries will have some curved edges ,unless you discard all the outer slices.

Homemade French Fries – How to make French Fries
Author:
Prep time:
Cook time:
Total time:
Ingredients:
5-6 Idaho or Russet Potatos
Oil for deep frying in batches : canola or peanut oil
Salt




Method:
Wash and Scrub the potatoes.
peel the skin if you like or leave them on for 'Rustic' Fries.
Cut them into uniform 'Batons'
Rinse the fries well in WARM water.
Drain and dry well, using kitchen paper towels if needed.
Heat enough oil for deep frying in batches – 325ºF/ 163ºc MEDIUM LOW
Add the fries in batches and cook for 2-3 minutes till they just start to color. Remove and drain on paper towels.(image 5)
Allow all the batches to cool at least  10 minutes.

(The fries can also be prepared upto this point well in advance, like if your expecting guests- keep at room temperature till ready to fry)

Now bring the heat of the oil up to 365ºF/ 185 ºc  MEDIUM HIGH
Lower the fries in batches, 1-2 minutes till golden. Careful or they will go dark.
Drain on paper towels. Sprinkle with salt and serve immediately!
Homemade French Fries – How to make French Fries
Did you enjoy our Homemade French Fries – How to make French Fries ?