15 April, 2013
Tuna Curry and Tuna Fry – Curry In a Hurry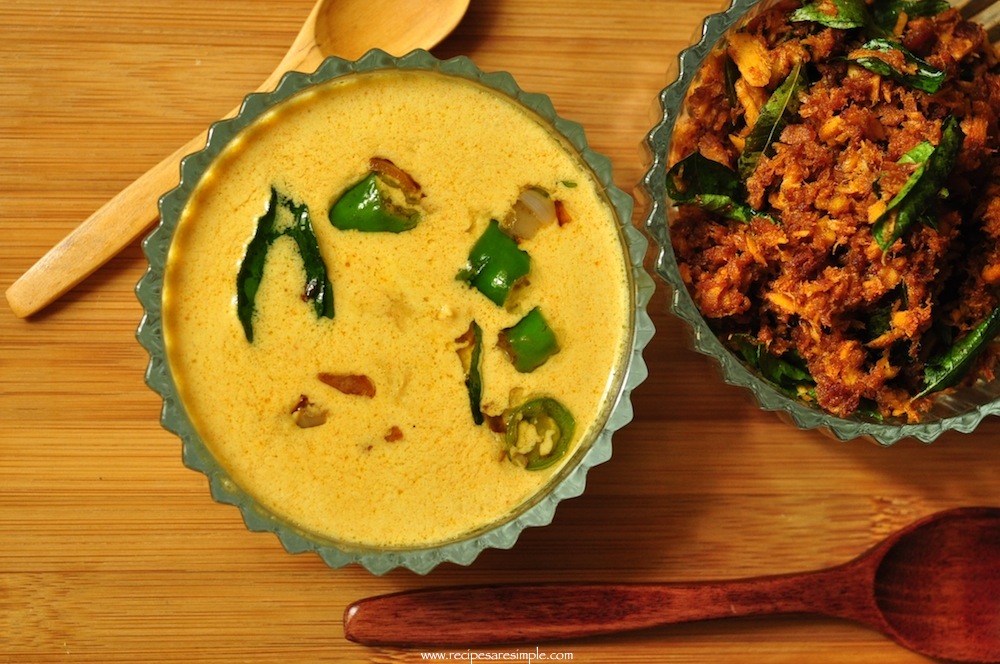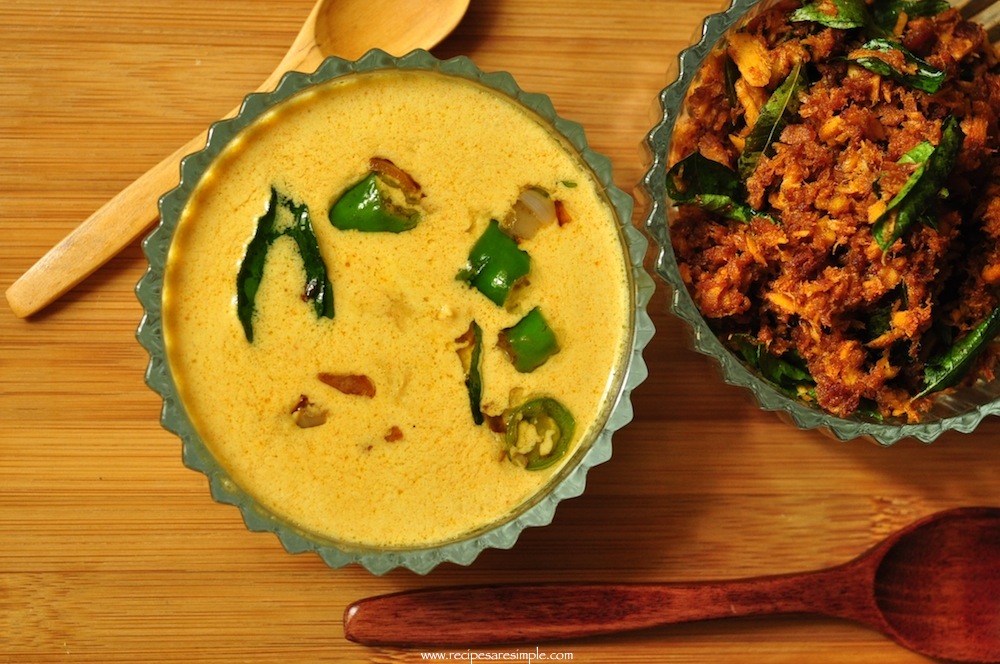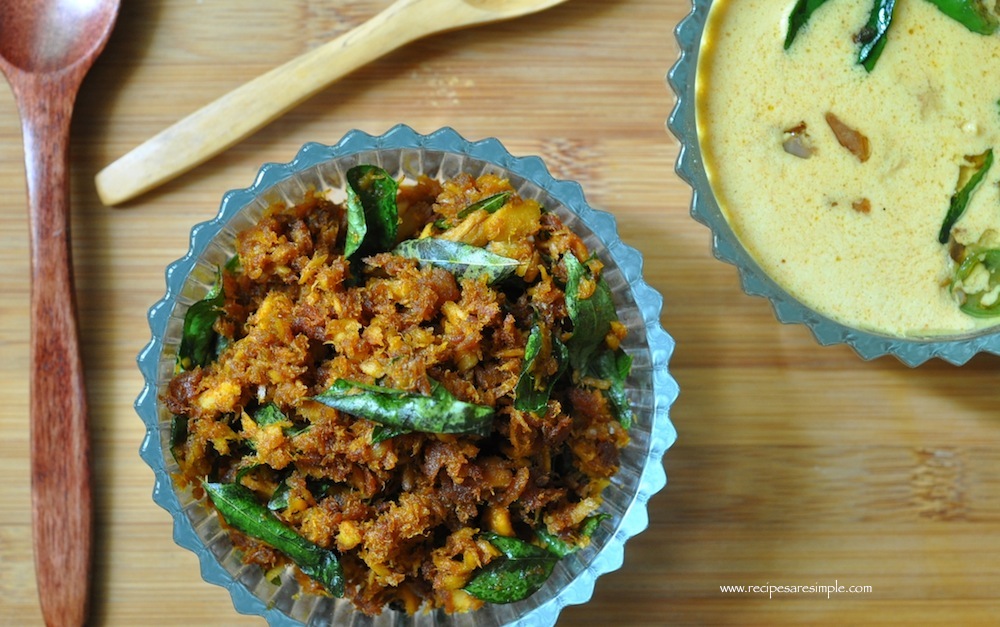 Tuna Curry and Tuna Fry
An absolute time saver when you need a simple curry to serve with plain white rice.Very Yummy too!
Great for  'lil fussy eaters' too. No nonsense. No mess. No time. No kidding!

 Tuna Curry and Tuna Fry



For the Tuna Curry
Ingredients:
1-2 tins tuna chunks in water OR chilly tuna( Ayam Brand is good)
3 cups coconut milk( If using coconut cream ; dilute with water to get a semi thick consistency)
¼ tsp turmeric powder
1 – 2 tsp chilly powder
1 piece Tamarind-

the size of a blueberry

Curry Leaves
Salt
Method:
Remove all the water from the tins of tuna.(If using chilly tuna, skip this step)
To a small sauce pan, add the coconut milk, turmeric, chilly powder.
Bring to a boil. Stir. Add the tuna and bring back to simmer.
Add salt to taste and tamarind.
Simmer gently till the curry thickens a bit. Stir occasionally. Add curry Leaves.
Serve.
For the Tuna Fry
Ingredients:
1 can tuna flakes in sunflower oil
2 tsp chilly powder (mild variety – I use Earthen Pot)
½ tsp turmeric
¼ tsp Garam Masala( I use Everest)
1 Tbsp Sunflower/ Vegetable oil
Curry Leaves
Salt to taste
Method:
In a small non stick pan or wok with lid, add the oil and the tuna with the powdered spices and bring to heat. Stir once and cover. Lower heat. The tuna tends to splatter, hence keep covered. 1 minute.
Open  and add salt to taste, stir well again, guarding  your clothes against any splatter with the lid.
Repeat a couple of times till the tuna starts turning golden. Do no over-fry as it will go  hard. It should be crispy and not chewy.
When just about done, add the curry leaves and stir and cover one last time. 30 s.
The leaves will turn crisp too.
Serve the tuna curry and fry  with Thai / Jasmine Rice.
Did you enjoy our  Tuna Curry and Tuna Fry ?