9 July, 2013
The Best Mushroom Soup Recipe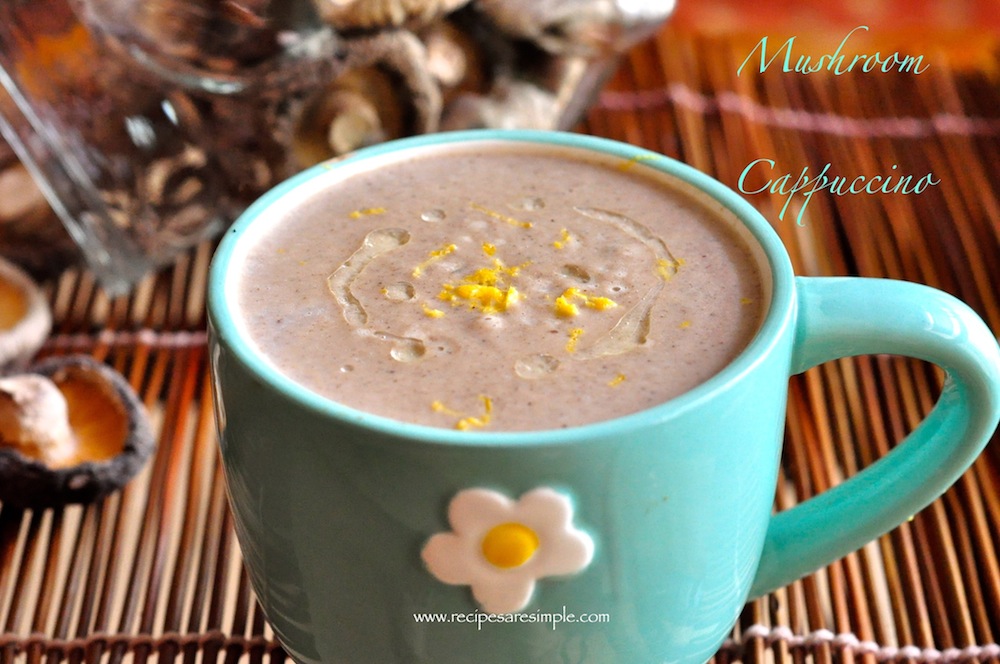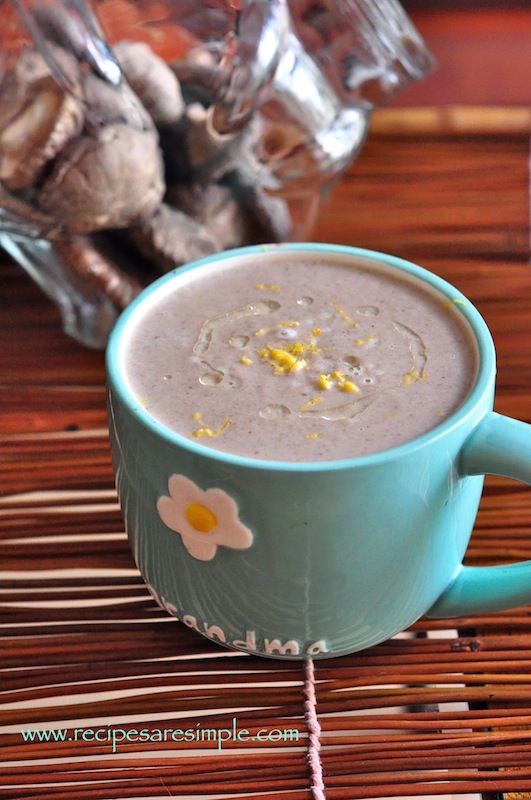 The Best Mushroom Soup Recipe
This 'Puree of Mushroom' Soup is often reffered to as a cappuccino due to its light, creamy, frothy texture. The combination of fresh  &  dried mushrooms gives a rich and earthy allure that mushroom lovers can not resist. Truly The Best Mushroom Soup Recipe! Must try this!
The Best Mushroom Soup Recipe
Ingredients:
2 Yellow onions (Vidalia), chopped
2 small cloves garlic, chopped
3 Tbsp Cold Butter
1 Tbsp Olive oil
4 Sprigs fresh OR 2 tsp dry – Thyme
3 cups fresh mushrooms, (button or swiss brown) cleaned and sliced
1 large handful dry chinese or shiitake mushrooms
2 cups vegetable stock OR 2 cups water mixed with 2-3 Tbsp Mushroom seasoning powder
3 Tbsp Mascarpone Cheese

Seasoning:

salt, pepper, lemon zest, lemon juice and olive oil or tiny drops of pure truffle oil
Method:
Soak the dried mushroom in hot water for about 40 minutes. Weight them down in a bowl using a plate so they dont float.
Slice the fresh mushrooms as well as the dried mushrooms. Set aside.
Reserve the stock from soaking the mushrooms. About 1 ½ cups.
Melt the butter in a skillet with the olive oil.
Add the onions and garlic and saute till softened.
Add the thyme. Stir.
Add the fresh mushrooms. Saute and cook till moisture is released.
At this point, add the 'rehydrated' dry mushrooms and cook shortly.
Add the stock from soaking the dry mushroom and simmer, covered for 15 minutes.
Add water if needed.
Add the vegetable/mushroom seasoning stock and simmer, covered another 15 minutes. ( Careful not to overdo it, seasoning contains salt).
Remove from stove. Add the Mascarpone cheese and stir.
Blend till smooth, adding water if needed.
I find adding a knob of cold butter towards end of blending helps to develop foam.
 Serve hot with tiny amounts of the following to season the top of each foamy cup: lemon zest, lemon juice, pepper, salt, olive oil OR If your lucky enough to have it – a few drops of pure Truffle oil.
To be swirled just prior to devouring!!
The Best Mushroom Soup Recipe
Notes:
Please note the white truffle oil is usually not truffle oil a tall. It is a synthetic essence which is no where near real truffle oil. Use only pure truffle oil if you have it. It can be hard to obtain.
Reduce the amount of dried mushrooms if you want a less intense flavor.
Did you enjoy The Best Mushroom Soup Recipe ? Let us know.
You May Also Like: