31 March, 2013
The Best Chocolate Chip Cookie Recipe !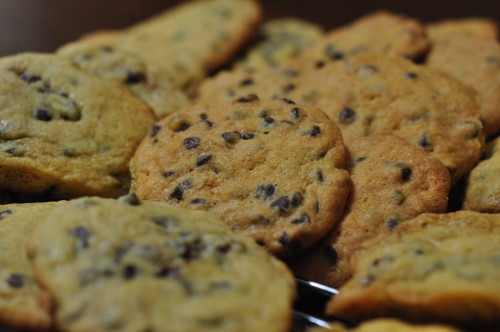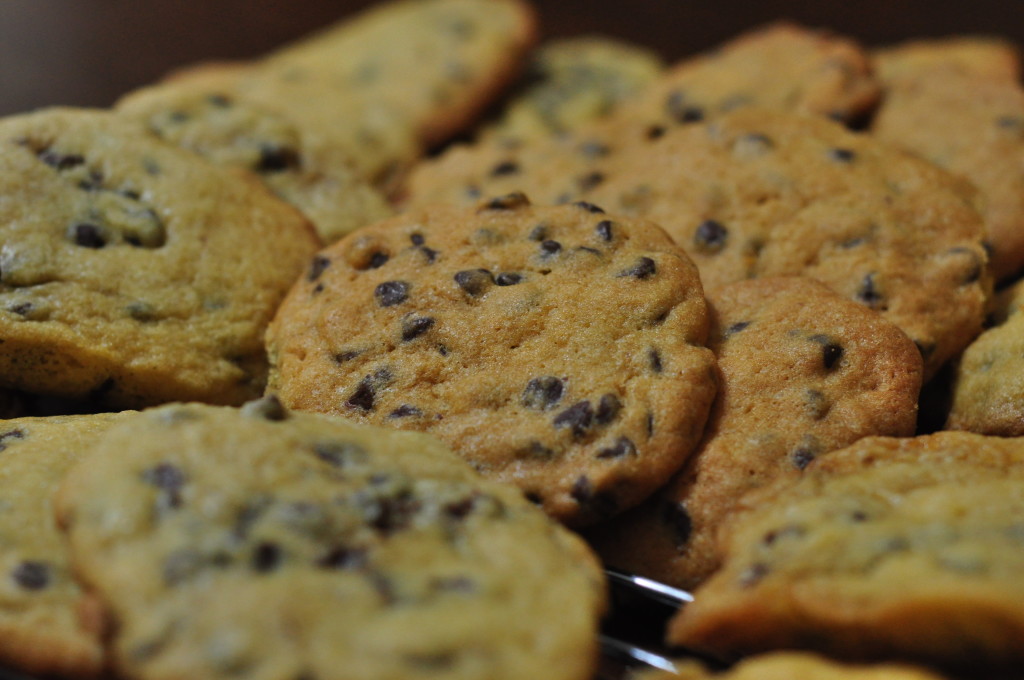 The Best Chocolate Chip Cookie Recipe
I made these cookies as a child and  I continue to make them now for my kids.
It started off as a recipe off  a bag of 'Hersheys Semi Sweet Chocolate Chip' and I have seen similar recipes ; I guess the base recipe is the same. I find most cookie recipes to be too sweet.  My quest for a chewier crumb and a slighlty less sweet cookie formulated into the following. They are  the most delicious chewy chocolate chip cookies ever!
The Best Chocolate Chip Cookie Recipe
Ingredients:
2¼ cups All Purpose Flour
1 tsp baking soda
1 stick(½ cup) butter(I use salted)

(If using unsalted butter please add ¾ tsp salt to the flour)

¾ cup light brown sugar,firmly packed
¼ cup  regular sugar
2 eggs
1 ½ tsp vanilla extract
1 ½ cups semi sweet chocolate chips (more if you like)
½ cup chopped pecans(optional)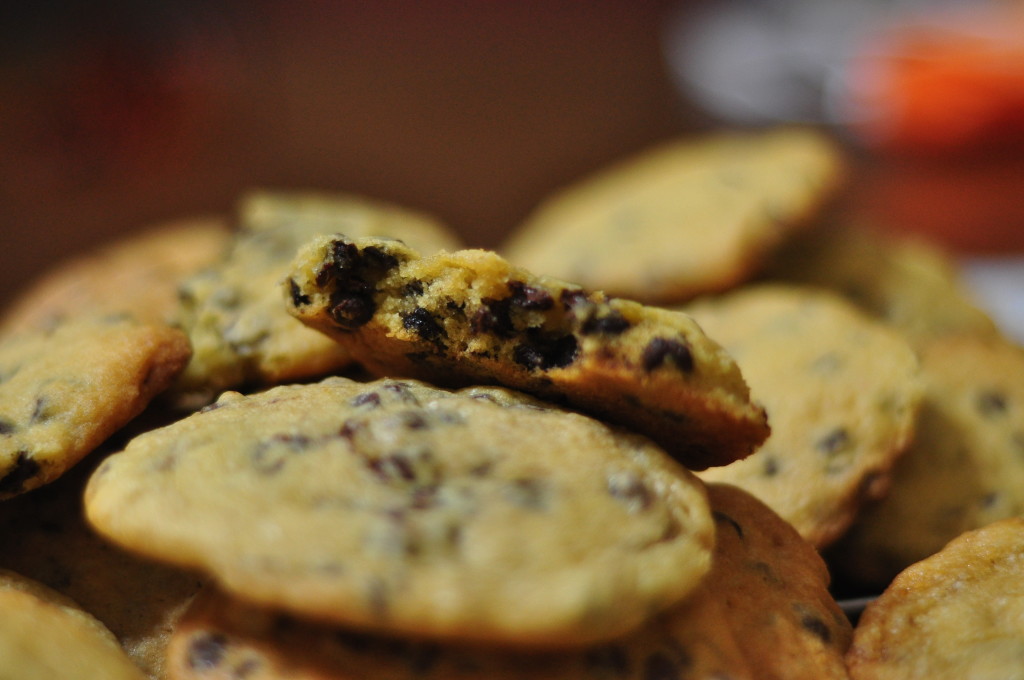 Method:
Preheat your oven to 180ºc.
Sift the flour with baking soda and( salt if using unsalted butter) into a wide mouth bowl ; I like to sift 2 times.
In a mixer / processor with whisk attachment, or using hand held mixer beat the butter , sugars and vanilla extract till nice and fluffy.
Proceed to whisk in the eggs one at a time.
Now fold in the flour by hand with a spatula till incorporated.
Then fold in the chocolate chips and nuts (if using).
Drop heaped spoonfuls of batter on to a baking sheet lined tray, evenly spacing them so they don't flow into each other.
Bake around 9 minutes on middle rack of oven. Leave in oven for 2 minutes to cool.
Lift the baking sheet onto kitchen counter to cool for a while and when cool enough to handle, transfer to wire racks to cool completely.
The Best Chocolate Chip Cookie Recipe
Note:
These are very simple to make.
I like to store them in a cookie jar or tins.
Try heating them for a change in the microwave for just a few seconds to melt the chocolate ever so lightly and provide a yummy warm cookie with a glass of cold milk!!