4 March, 2014
Tea Time Snack – Quick Fried Pathiri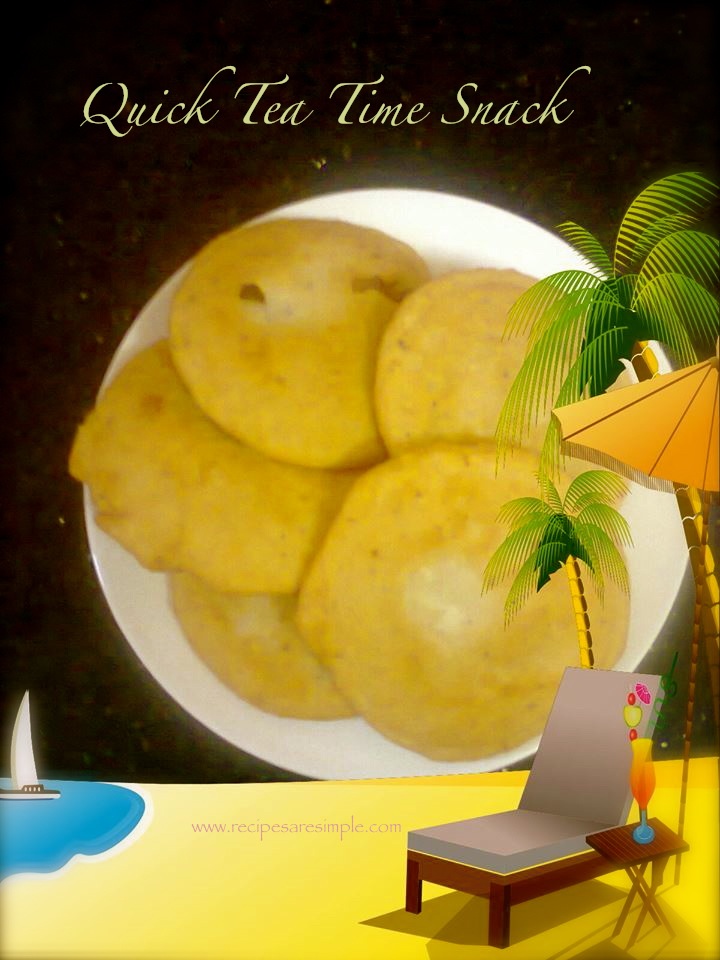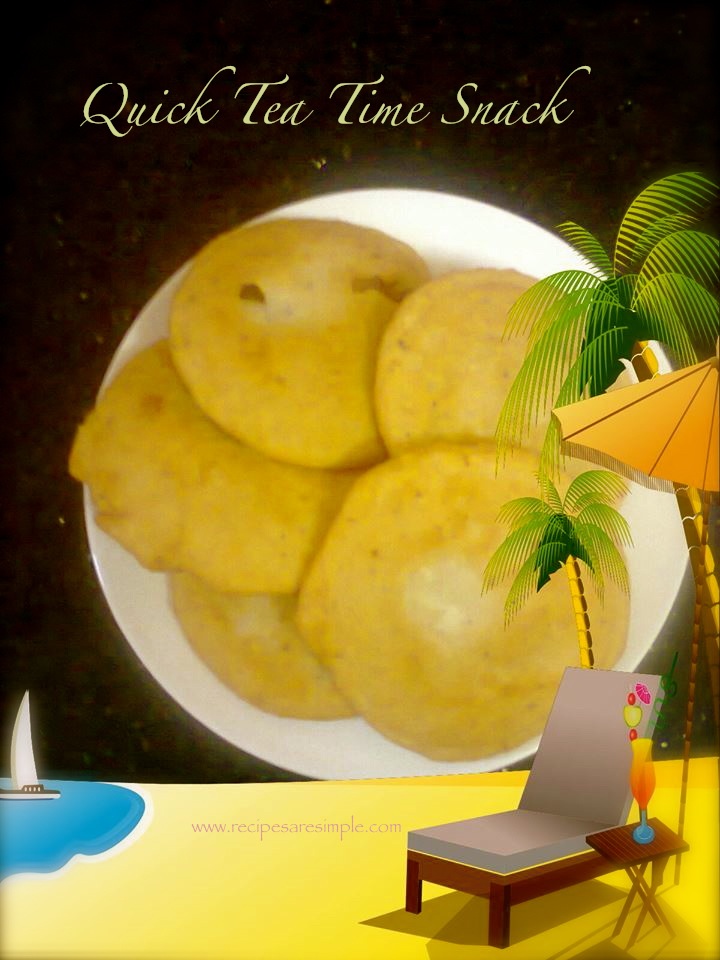 Quick Fried Pathiri
By Shemmi N. K
 
A quick and hot tea time snack. A quicker and simpler version of the Popular Kerala 'Velichenna Pathiri'.
These crisp discs can be made by simply dropping spoonfuls of a quickly prepares batter into hot oil of choice and deep fried. Great for kids coming home from school – all ages. Serve them hot!

 Quick Fried Pathiri
Recipe Type: Savory Snack

Author: Recipes 'R' Simple Guest

Prep time: 

Cook time: 

Total time: 2

Serves: 6
Ingredients:
1 cup plain flour
1 cup rice flour
1 cup grated coconut, ground with cumin (½ tsp) and 2 shallots
water as needed
salt to taste
oil for frying
Method:
Mix all above to make batter. The thickness of  batter should be as for idli or slightly thicker( like a thick pancake batter).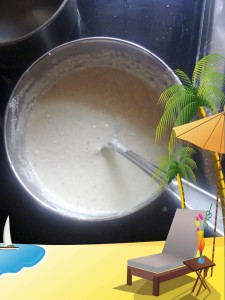 Heat oil in a flat bottom pan, and pour one big spoon/ladle full at a time  and fry , turn after a while and fry till both sides are golden and done.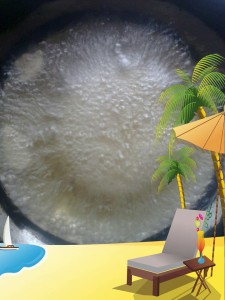 Drain on paper towels and serve hot and crisp!
Quick Fried Pathiri
Try it and let us know –  Quick Fried Pathiri .