9 March, 2017
Tandoori Fish Fry | Fish Fried with Tandoori Masala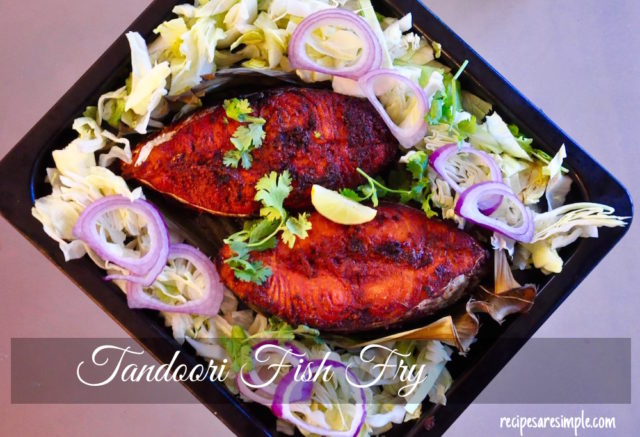 Tandoori Fish Fry is a delicious way to use Tandoori Marinade.  Seafood lovers will love this coastal recipe. It uses the Tandoori marinade in a slightly different method adding some additional coating and instead of being grilled in a tandoor or oven, this Fish  is  pan fried on one side prior to being broiled  under a grill to cook it to flaky perfection!
Tandoori Fish Fry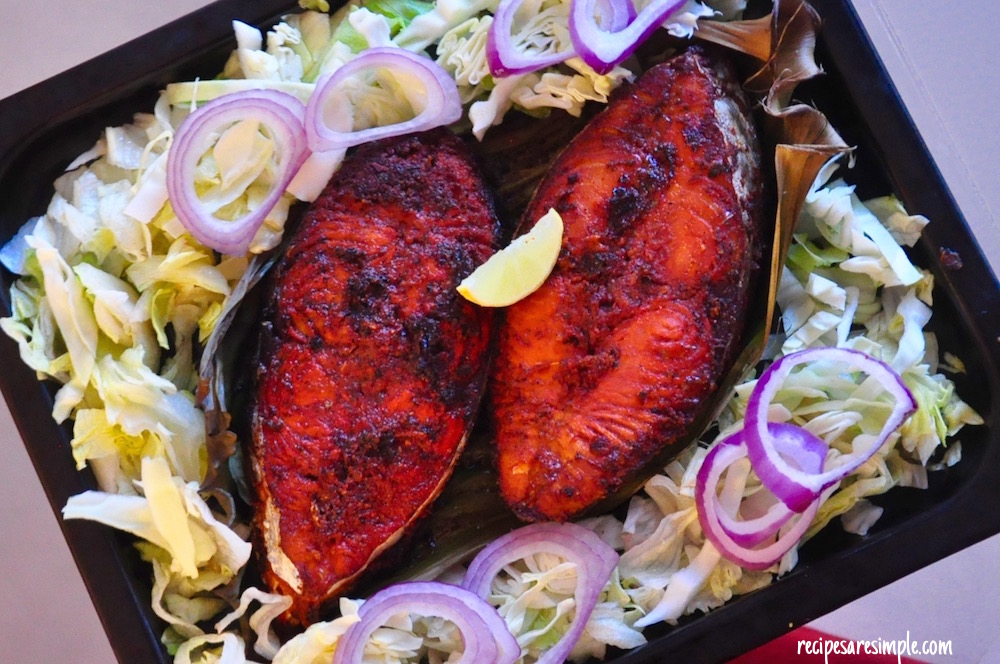 You are here: Quick Browse > Fish > Tandoori Fish Fry (Introduction)
 

Recipe Name: Tandoori Fish Fry

Recipe Type: Fish / Grill

Author: Shana c/o Recipes 'R' Simple

Marination time: 45 min
Seer Fish / King Fish / King Mackerel  is the best choice for this recipe. Use nice thick steaks. I used 2 steaks that weighed about 240 gms each.
Key Ingredients: Seer Fish, Chilli Powder, Spices, Ginger , Garlic, Lime, Salt, Yoghurt, Rice Flour, Chickpea Flour, Oil.
Let us know if you tried –  Tandoori Fish Fry


Back to Quick Browse. Thanks for visiting www.recipesaresimple.com