23 October, 2014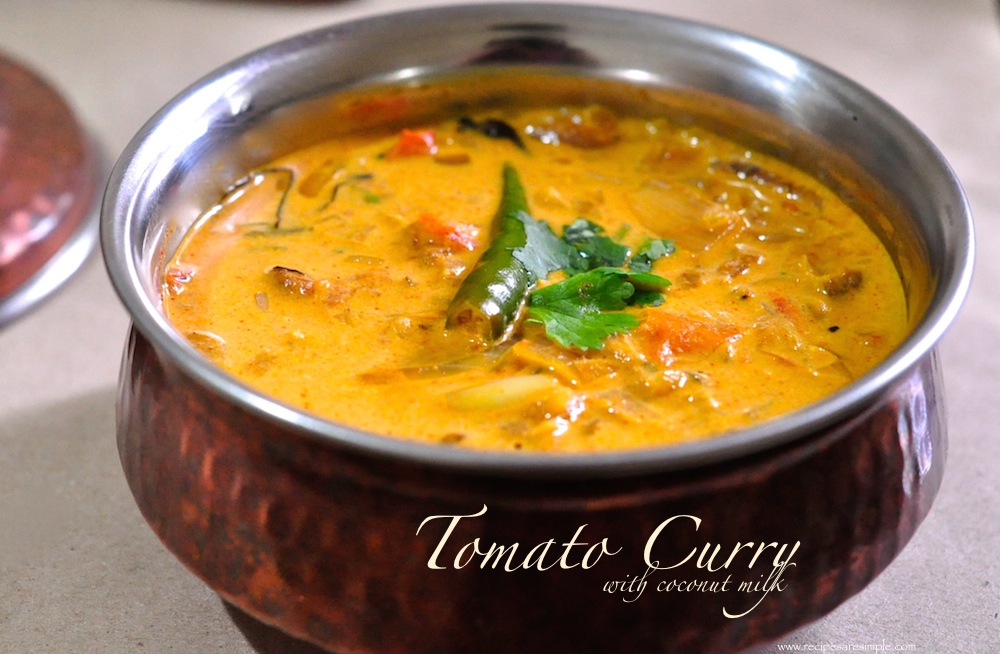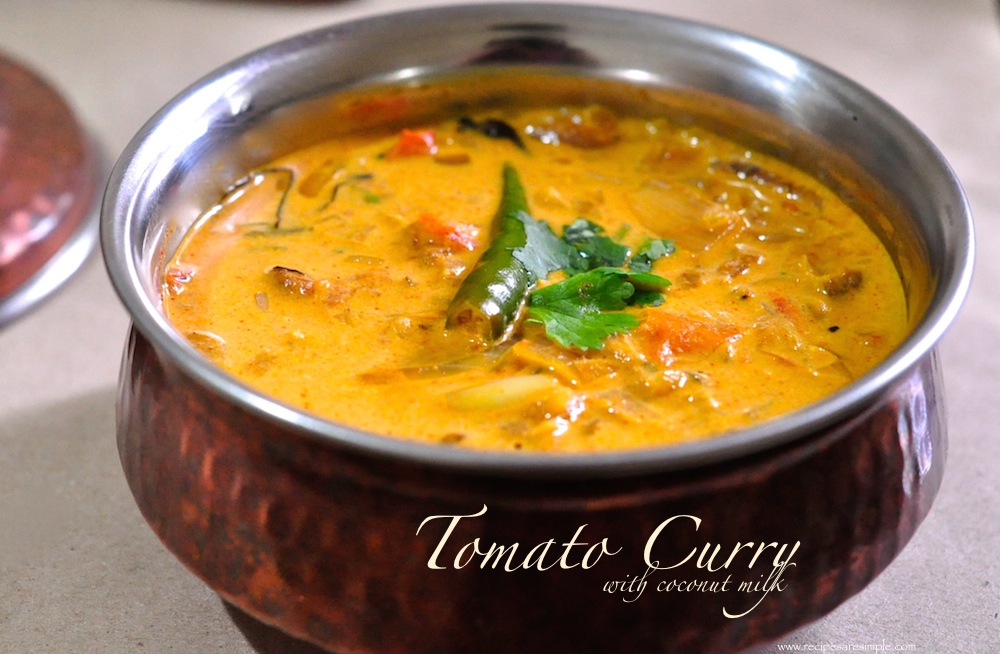 Tomato Curry with Coconut Milk – Simple Kerala Style
God knows the troubles we face everyday deciding what to cook for our families. I usually take more time to decide what to cook than I actually take to cook it! Who knows this feeling? Some days I will get side tracked with 'other stuff'. Yes… Kids, Husband, Outings, Cleaning. And then I still need to get dinner ready.
What are my go to recipes? Well, for the kids I might opt for the Tuna Curry and Tuna Fry that can be done in 10 minutes. (Recipe for Tuna Fry and Tuna curry ). If I have some flatbread on hand, I would go for the easy (Paneer Butter Masala Recipe).
Sometimes, I find that my pantry is running low on supplies. Quick glance in the fridge: I  almost always have tomatoes and of course what would my kitchen be without onions? Coconut milk is another thing that I always have handy.. So my simple and satisfying Tomato curry with coconut milk is the answer! Honestly nothing could be more simple. And it goes well with  more than just rice. Try it with Upma or Kai Pathiri.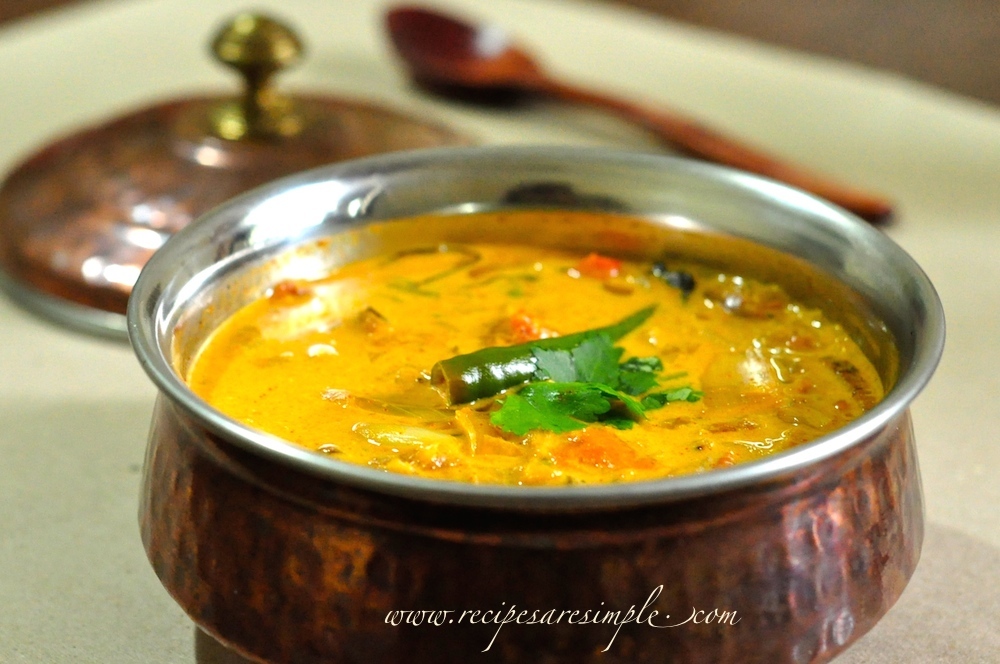 Tomato Curry with Coconut Milk – Simple Kerala Style
8 December, 2013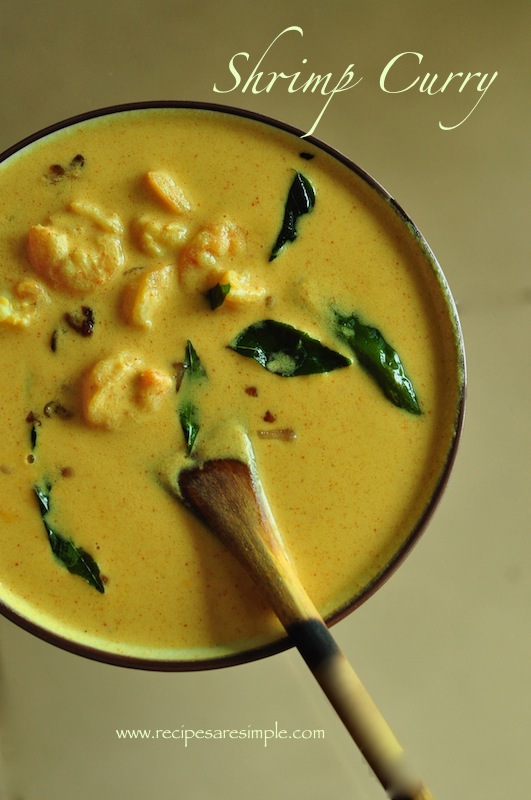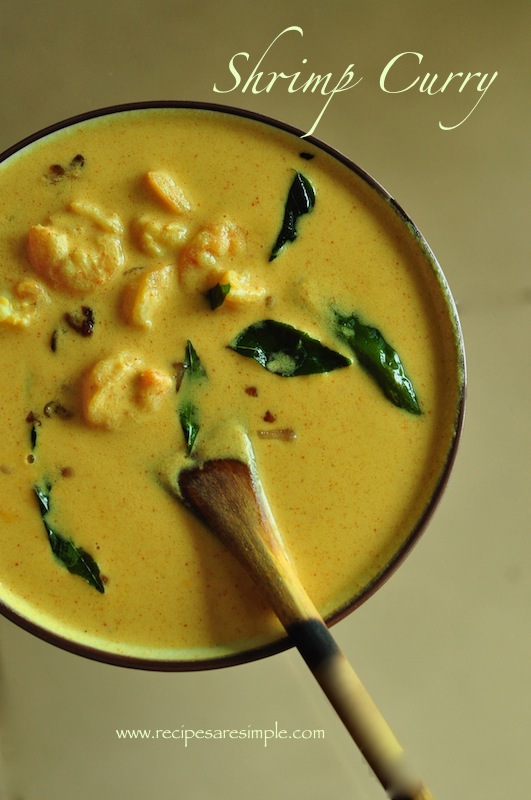 Shrimp Curry with Coconut Milk
 Growing up, this was my favorite curry. dolloped over plain white long grained rice…. It was just sooo good.
Moms friends from different  countries often requested that she make this too, so I believe it appeals to the International Palate. The recipe is very simple but I must warn you it does take practice.
You need to be able to tell when the curry is colored right and when the consistency is right… as coconut milk and chili powder are always different. Try this delicious Shrimp Curry with coconut milk.
Read More