19 January, 2015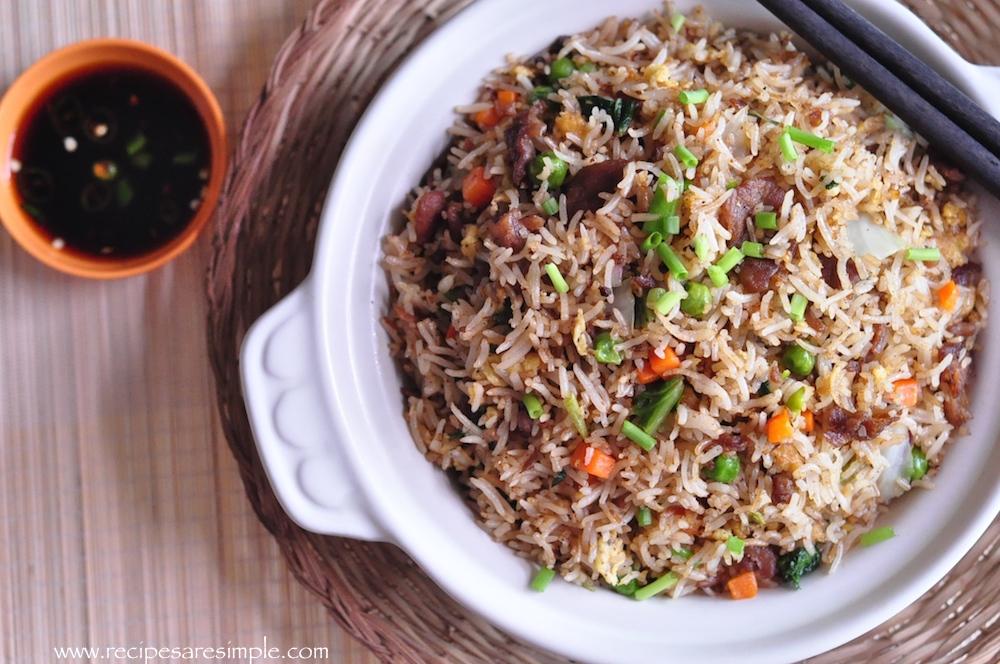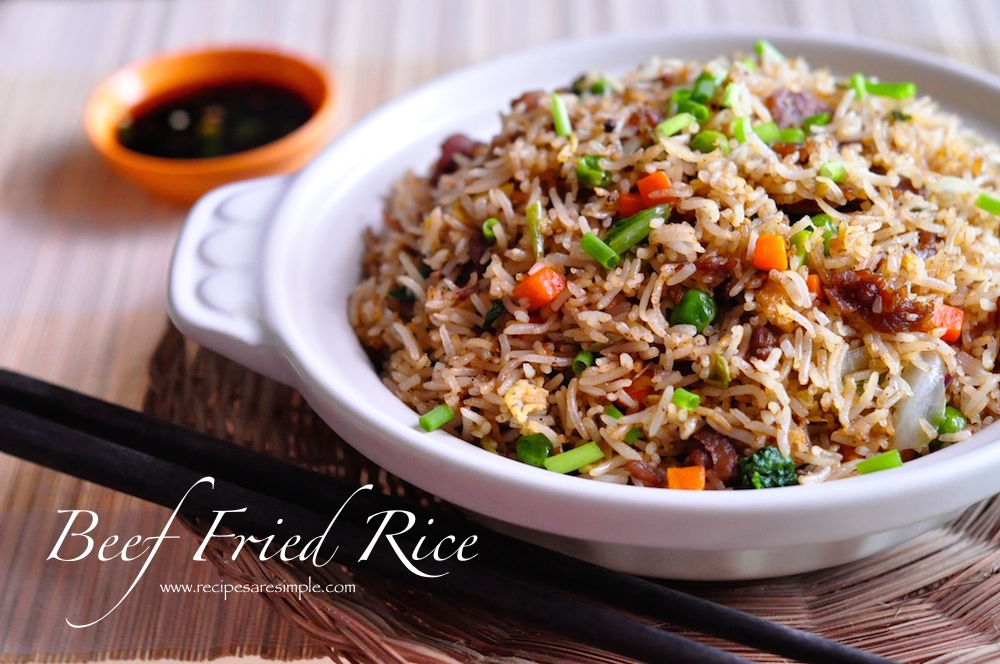 Beef Fried Rice Chinese Recipe
This Beef Fried Rice is surprisingly easy to prepare. Delicious Wok tossed, marinated beef strips blended in a combination of sauces  and tossed into yummy fried rice. Makes for a nice hot meal! Serve with some pickled green peppers and fried shallots.
 

Recipe Name: Beef Fried Rice Chinese Recipe

Author:  Recipes 'R' Simple
You are here: Home > Rice Dishes  > Beef Fried Rice
Beef Fried Rice Chinese Recipe
3 September, 2013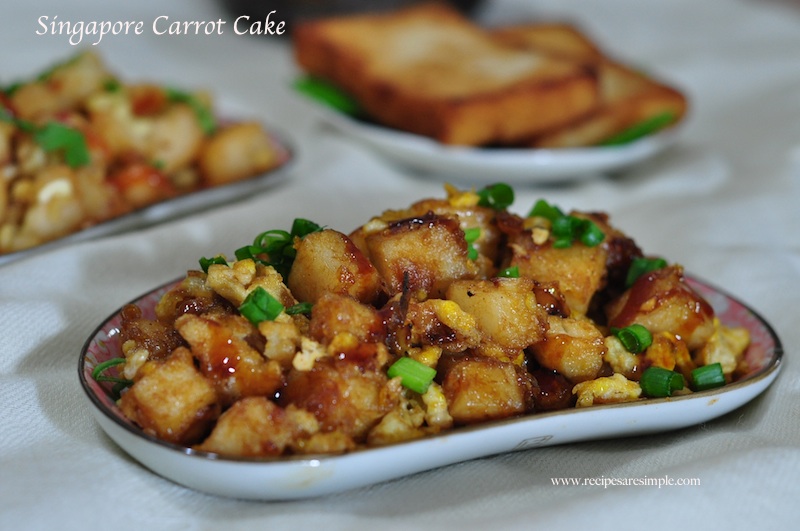 Singapore Fried Carrot Cake – 3 ways!
No carrot in this cake! Singapore Fried Carrot Cake or simply  "Carrot Cake" is  so named because the  Chinese name for the main ingredient (the White Radish/Daikon) "Chhài-thâu" also refers to Carrot  "Ang-chhài-thâu".
Absolutely no similarity to the western carrot cake, this Asian 'savory cake' can be served plain as  Rectangular Slabs that are steamed and then fried, or as a savory stir-fry dish called  " Chye Tow Kweh " –  The White Version  and also as a sweet stir-fry dish called   "Char kway"  – The Black Version . The black and white versions arestir fried on a hot sizzler pan with eggs and different sauces, resulting in hot sizzling goodness!
A tasty Hawkers Food, Singapore Fried Carrot Cake  is often fondly remembered by anyone who has lived in or visited Singapore or Malaysia. Do check out the video below to see how all three versions are made!
22 August, 2013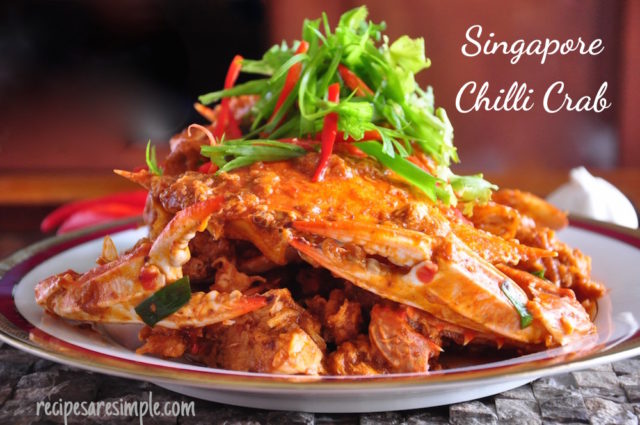 Singapore Chilli Crab. No surprise why this is featured as the national dish of Singapore.The hugely popular dish is not very difficult to prepare at home and the sauce blend can be adjusted to suit your tastes and desired spice level. Despite the name, this is not an overly spicy dish. The long fresh red chillies that go into the spice paste are only mildly hot.
The limited local resources in Singapore for the ever growing demand, means that the Crabs are mainly sourced from Srilanka and India for the past decade. There are many more Crab dishes, made popular in the recent times like Black Pepper Crab, White Pepper Crab, Curry Crab and Salted Egg Crab. The Chilli Crab, however continues to reign supreme!
If you have ever visited Singapore, you might like to try this Dish that your are bound to have tasted and loved. And if you are planning on visiting Singapore, put this on your to do list! Much loved by sea food lovers, the world over.