24 October, 2014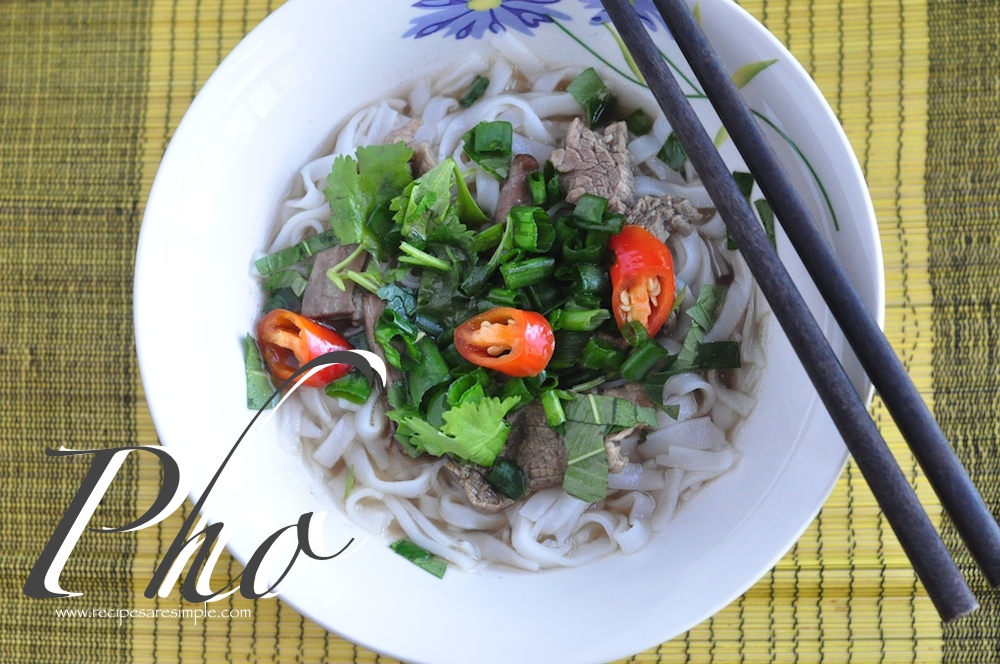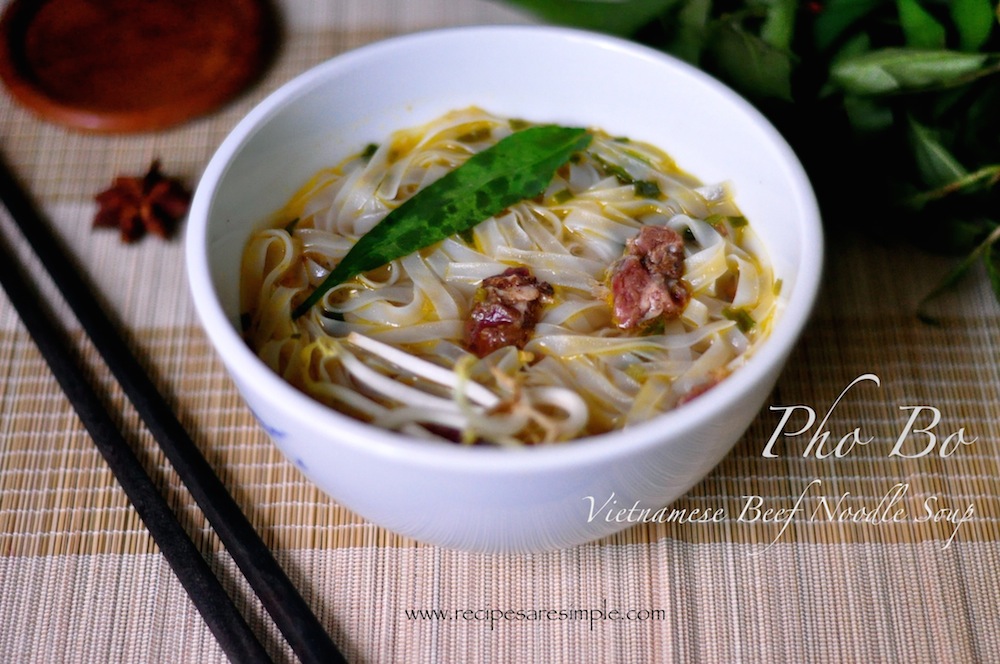 Vietnamese Pho Bo – Rice Noodles in Slow Cooked Beef Broth (with Video)
If you have ever visited Vietnam, ' Pho ' ( Pronounced Fur with a silent 'r' ), is a staple at the breakfast coffee shops everywhere. It can be had at any time but it's very popular as a early breakfast dish. The broth is what makes Vietnamese Pho Bo so delicious! It is slow cooked on very low heat all night. It is skimmed to get it as clear as possible, then served over bánh phở noodles or Pho Rice Noodles with some thinly sliced beef and fresh herbs.
In Vietnam you can smell the broth as you ponder near the morning Cafes and you have.'t had Vietnamese food at its best if you haven't had '  Vietnamese Pho Bo ' . Pull up the custom Vietnamese plastic stool (seat) and have a bowl of Pho with your Coffee! Do check out how to make Vietnamese Coffee too.
The Rice Noodles for Pho are flat noodles that can be bought fresh or dry. Do not substitute with rice vermicelli. Dried Kway Teow Noodles can be used if you can't find bánh phở noodles, since they are quite similar.
The true star of this beef noodle soup, is not the beef – it is the lovely broth. There may be quick versions of Vietnamese Pho Bo, but to make it the right way it must be cooked slowly.
I use my Thermal Cooker to make the Vietnamese Pho Bo. I bring the broth to a rolling boil. Put the stock put inside my Thermal Cooker, and shut it  for a few hours, open it up  and bring it to a boil again. Then I put it back in the Thermal cooker. I will repeat this once more and then leave it overnight to serve the next day over the bánh phở noodles, sliced beef and fresh herbs.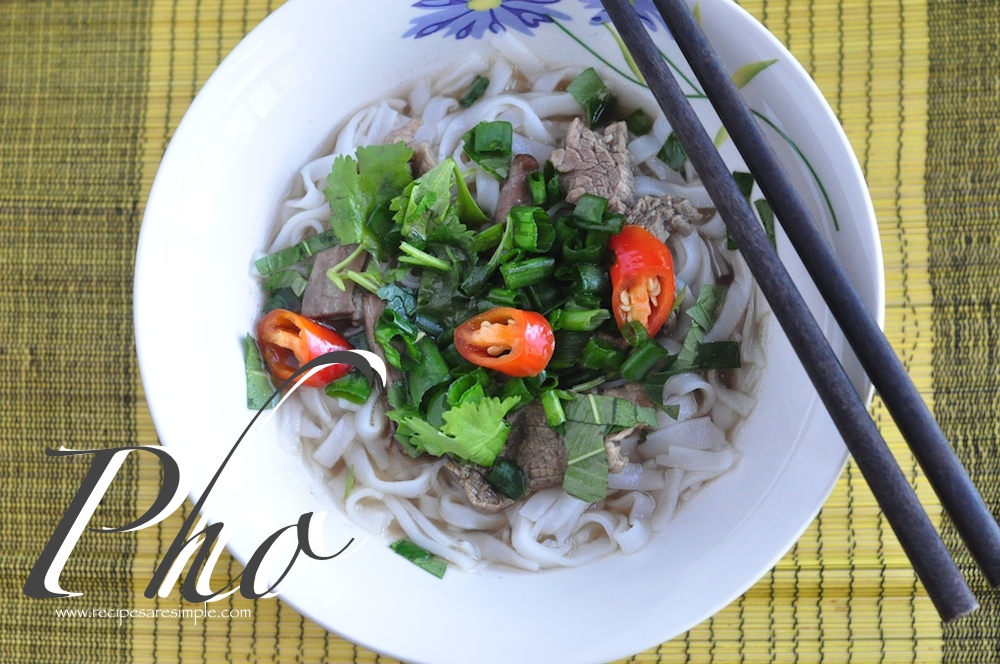 Vietnamese Pho Bo – Rice Noodles in Slow Cooked Beef Broth
 Read More