4 May, 2015
Murtabak Recipe with Chicken
Murtabak is a pan fried folded flat bread that can be plain or stuffed with Mutton, Chicken or Egg. It is  said to have originated in Yemen, influenced by the large Indian Expatriate Community there. It is very common is Saudi Arabia too.
It is said to have been originally named "Muttabar" by the Chefs from Kerala, India – 'Mutta' meaning "Egg" and 'bar' short for "Barotta"which is a derivative of the Hindi word 'Paratta' (Flatbread). The name is thought to have mutated to "Muttabag" which means "Folded" in Arabic. Eventually the common name in Arab Countries became "Muttabak", and in Asian Countries like Malaysia and Singapore, it is called "Murtabak". In these countries it is mainly made by Indian Muslim Hawkers.
Here is a great Murtabak Recipe with Chicken to make at home. Scroll down for video on how the murtabak is assembled and fried.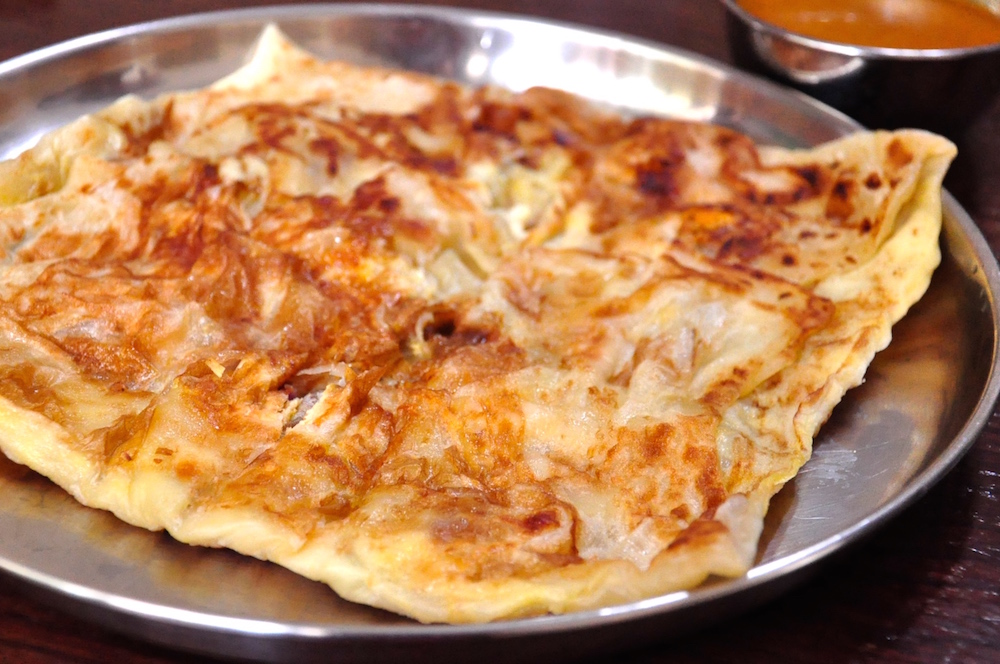 You are here: Home > Bread and Breakfast  > Murtabak Recipe with Chicken
 

Recipe Name: Murtabak Recipe with Chicken

Recipe Type: Bread & Breakfast

Author: Shana c/o Recipes 'R' Simple

Resting Time : 2- 8 hours