29 December, 2015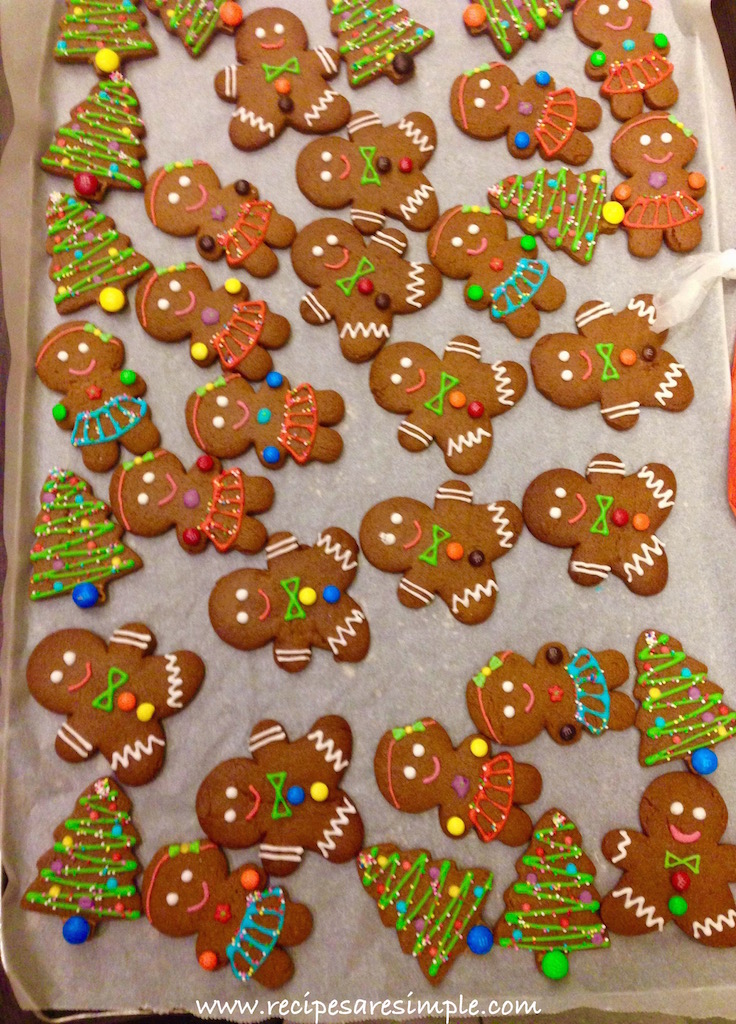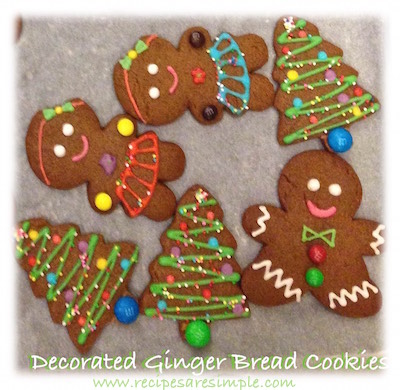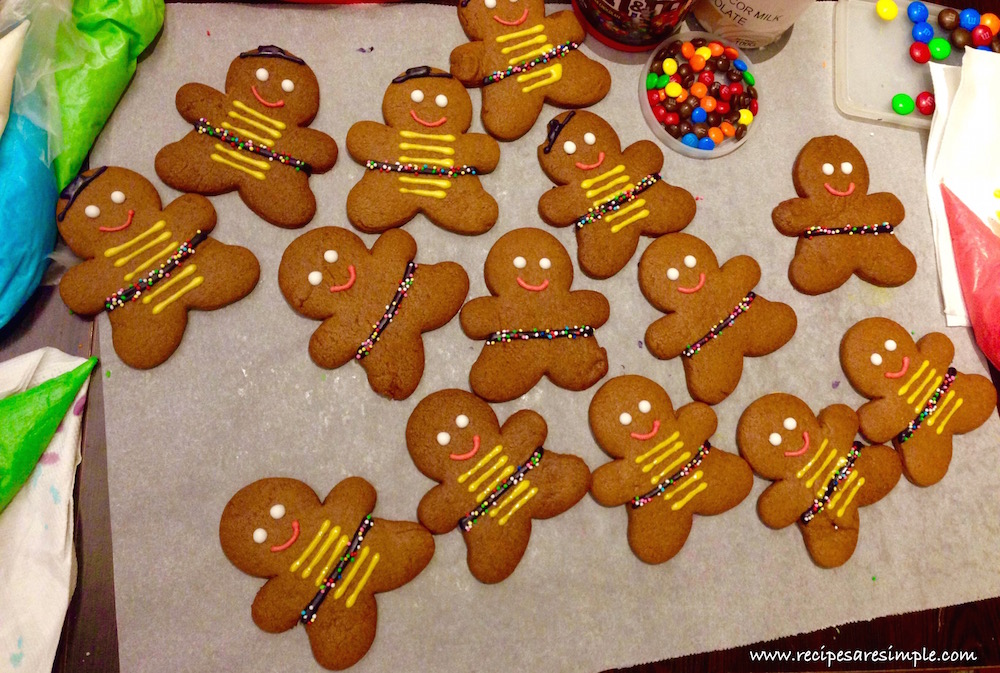 Gingerbread Man Recipe | Decorated with Royal Icing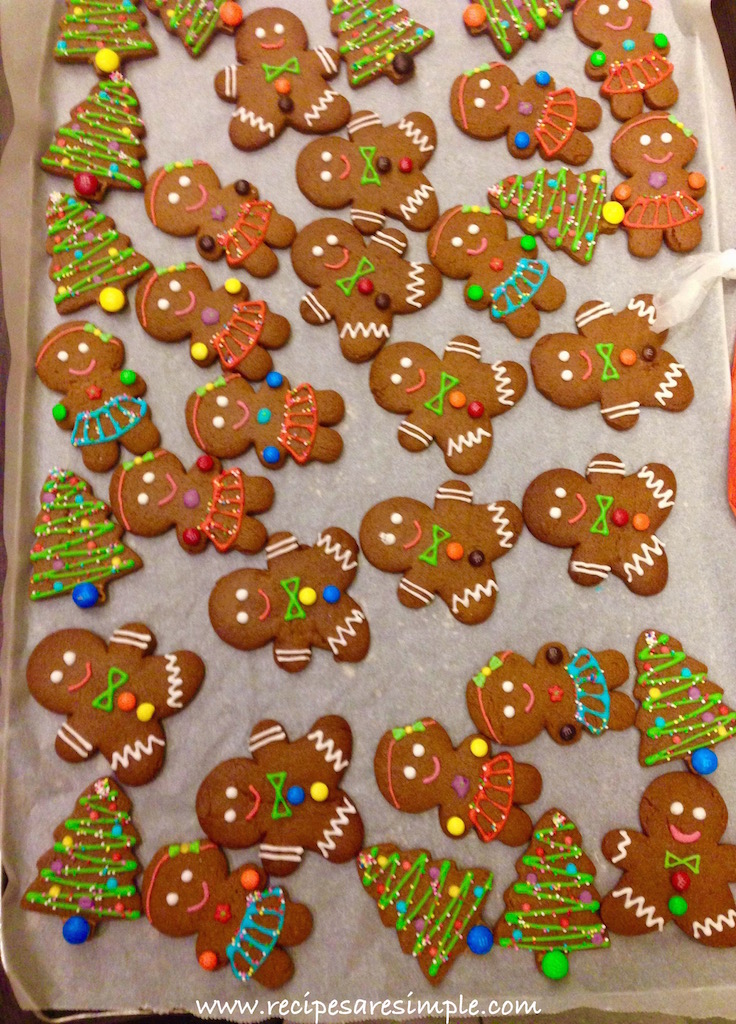 A Gingerbread man is a biscuit made of gingerbread, usually in the shape of a man although ginger bread women are common too, as are cookies shaped according to seasonal themes (Christmas, Halloween, Easter, etc).
GingerBread dates back to the 15th century and human shaped ginger bread biscuits dates back to the 16th century.
According to the fairytale of ' The Gingerbread Man' a childless old woman bakes a gingerbread man who magically comes to life  leaps from her oven and runs away. The woman and her husband try to catch him but fail. In the story the ginger bread man continues to run and escape from various pursuers. The lines ' You can't catch me. I'm the Gingerbread Man ' are famous in the story.
I love making these biscuits for holidays with the kids. They are fine left as they are or for a more festive feel, decorated with royal icing, candy etc.