7 November, 2016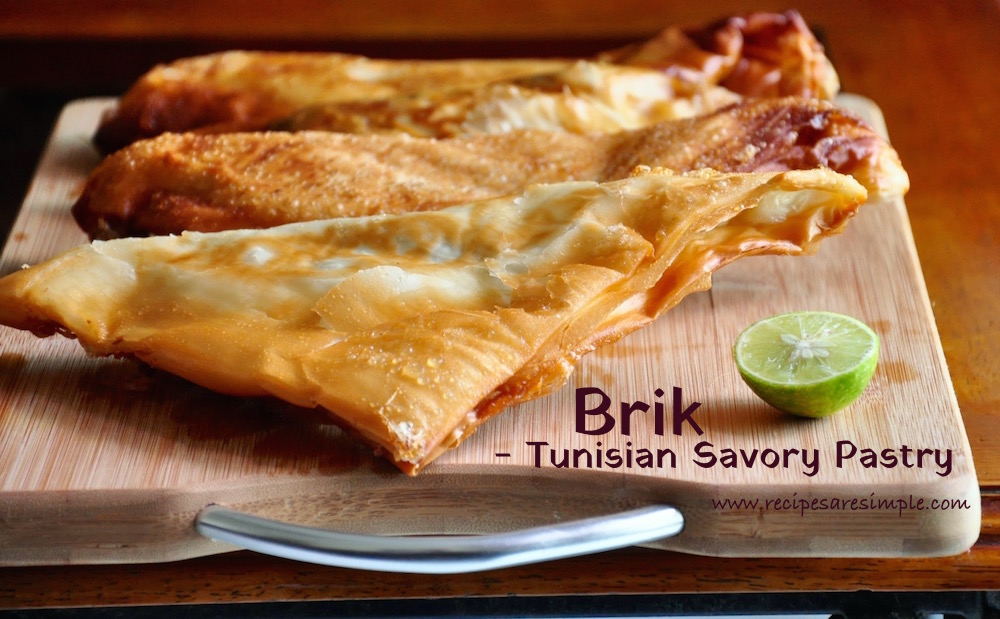 Brik | Delicious Tunisian Pastry
No No, we are not into eating brick!  Brik (بريك) is a famous Tunisian  deep fried pastry. This is absolutely scrumptious, if you've never tried it before. This version (one of the more popular ones), has a filling of whole egg , seasoned tuna, onion, parsley and capers. Some versions add Harissa to spice things up, but here I  use the Tunisian spice mix 'Tabil'.  You might compare it with a samosa, but the filling is entirely different … imagine cutting into the pastry and getting delicious oozilicious egg!! My kids are bonkers for oozy egg yolk, so they adore Brik!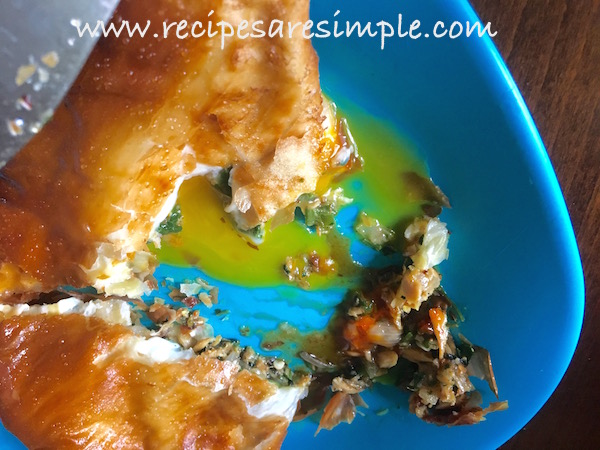 Brik pastry is known as Malsouka ملسوقة  or Warka.Brik pastry is a very thin pastry that comes wrapped in cellophane. The thin, round sheets are made by slapping a sticky dough onto a hot non-stick surface in overlapping circles  and cooked for a short amount of time.
The tuna filling may be substituted with chicken, or minced meat. I will also be adding the recipe for 'Swebaa Brik' – Brik Fingers, soon which is finger sized spring roll shaped pastry with minced meat, egg and cheese filling. Thanks again to my friend Nadege for helping me with My Tunisian recipes.
Enjoy the Video.