30 October, 2016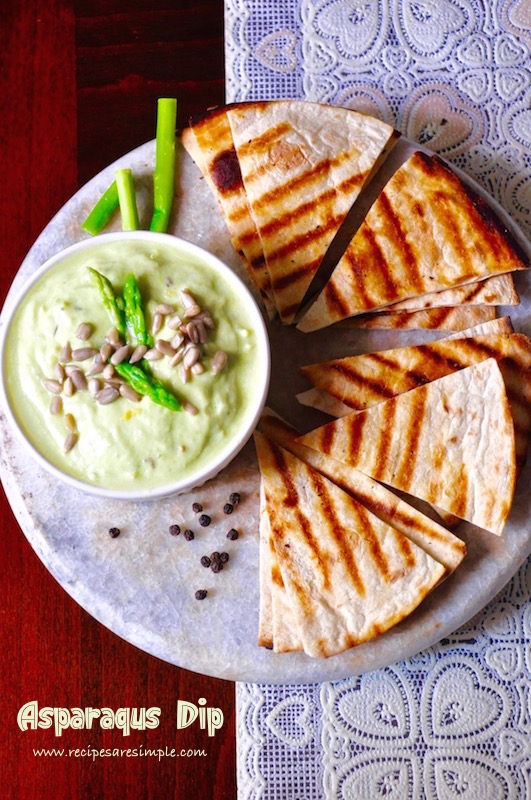 Asparagus Dip | Creamy Simple Asparagus Spread
This Asparagus dip, is extremely quick and easy to make! Quite tasty and even kids will enjoy this vegetable in spreadable form!  I am always looking for ways to get the kids to eat certain veggies.. Sometimes, a dip is the easiest way to achieve this. Creamy and tasty, its super, served with toasted pita wedges.
Asparagus is a member of the lily family and has been found to be an aphrodisiac, since ancient times.  It is packed with nutrients. High in vitamin K, folate, vitamin C, beta -carotene, vitamin E, zinc, manganese and selenium.
It's also especially rich in detoxifying compound, glutathione, which can help destroy carcinogens. For this reason, asparagus may help fight or protect against certain cancers.