5 November, 2016
Tabil | Aromatic Tunisian Spice Mix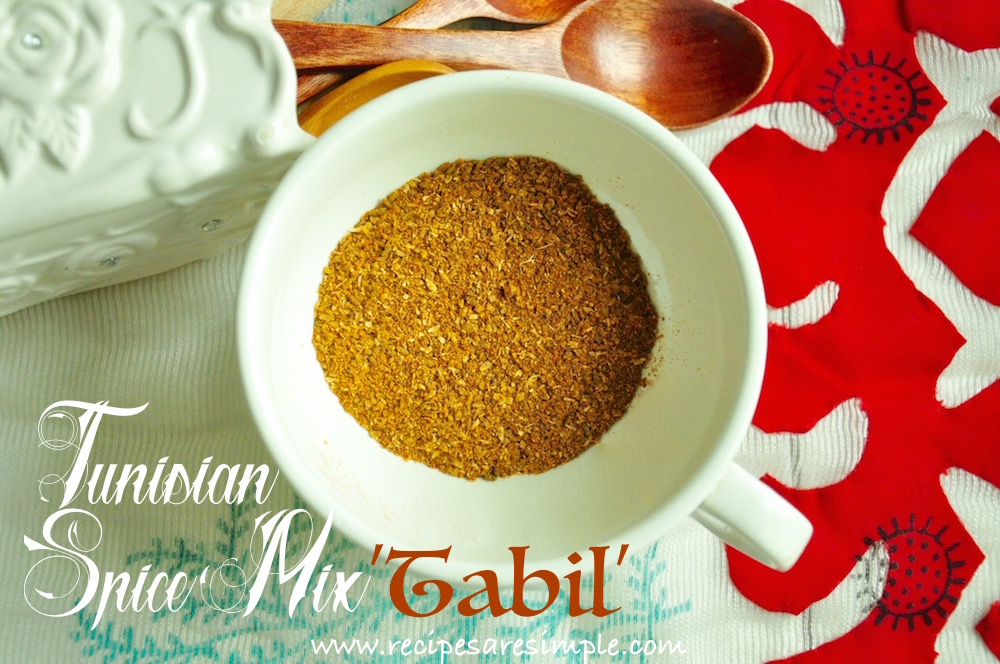 Tabil , is a Tunisian Spice Mix, that is often used in North African Cooking, in grilled meats or salads. It lends a deep and earthy flavor with some spicy kick, but it's the undeniably enticing aroma that I just love so much! A tsp of Tabil mixed with some hung yoghurt and salt makes a great  side with grilled meats. You can use it in the Tunisian Grilled Pepper Salad or in the Brik Pastry.. I will be adding more Tunisian recipes here. I sprinkle it towards the end of cooking several grilled dishes and it really wakes things up. If you love to change things up in the flavor department and always  have an element of surprise in home cooked food, exotic spice blends come in real handy! Off the shelf, they can be quite expensive but made at home, you can decide how much to stock up on.
Tabil | Tunisian Spice Mix
You are here: Home > Basics > Tabil | Tunisian Spice Mix
 

Recipe Name: Tabil | Tunisian Spice Mix

Author: Shana c/o Recipes 'R' Simple
This recipe makes a small quantity of spice mix. It can be doubled as required.
Ingredients:
2 Tbsp coriander seeds
2 tsp caraway seeds
½ tsp fennel seeds
½ tsp chilli powder
½ tsp black peppercorns
¼ tsp cumin seeds
¼ tsp turmeric powder
¼ tsp ground cloves (powder)
¼ tsp ground cardamom (powder)
¼ tsp garlic powder (dried)
Method:
Add all spice except cloves, cardamom and garlic powders to a heavy based pan/ skillet.
Heat and stir continuously till, aromatic. about 2 minutes.
Remove from heat. Add the renaming three spices while still hot.
Add to spice grinder and process to a powder. Slight grains are fine.
Store this fantastic aromatic spice in small airtight jars.
Tabil | Tunisian Spice Mix
Key Ingredients: Coriander Seeds and Mixed Spice.
Leave a comment if you tried – Tabil | Tunisian Spice Mix .