26 October, 2013
Spicy Sticky Chicken Wings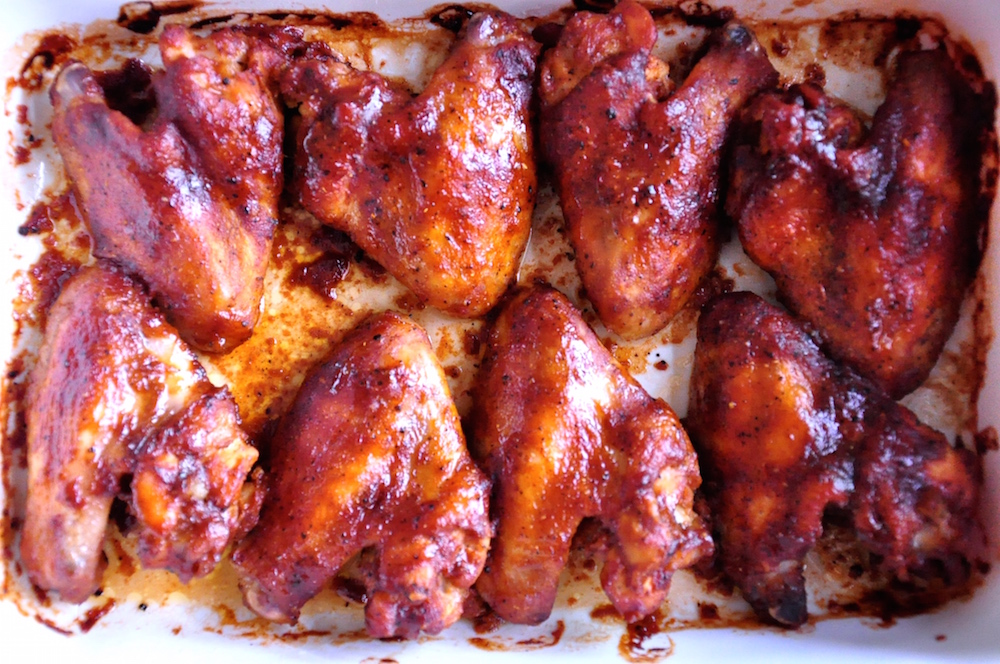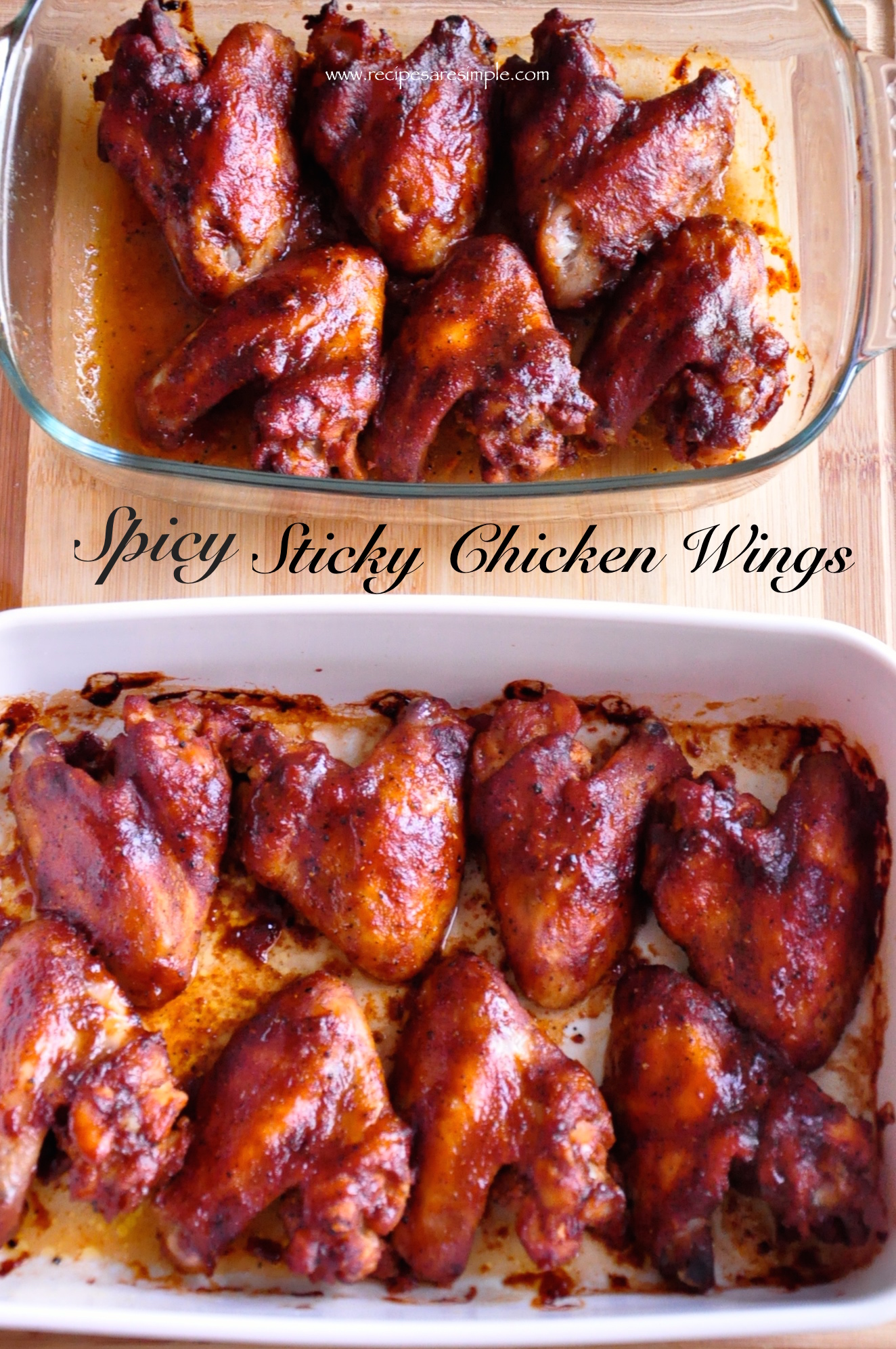 Spicy Sticky Chicken Wings
These Chicken Wings require such little effort and are simply so tasty and seductive that you will be making them again!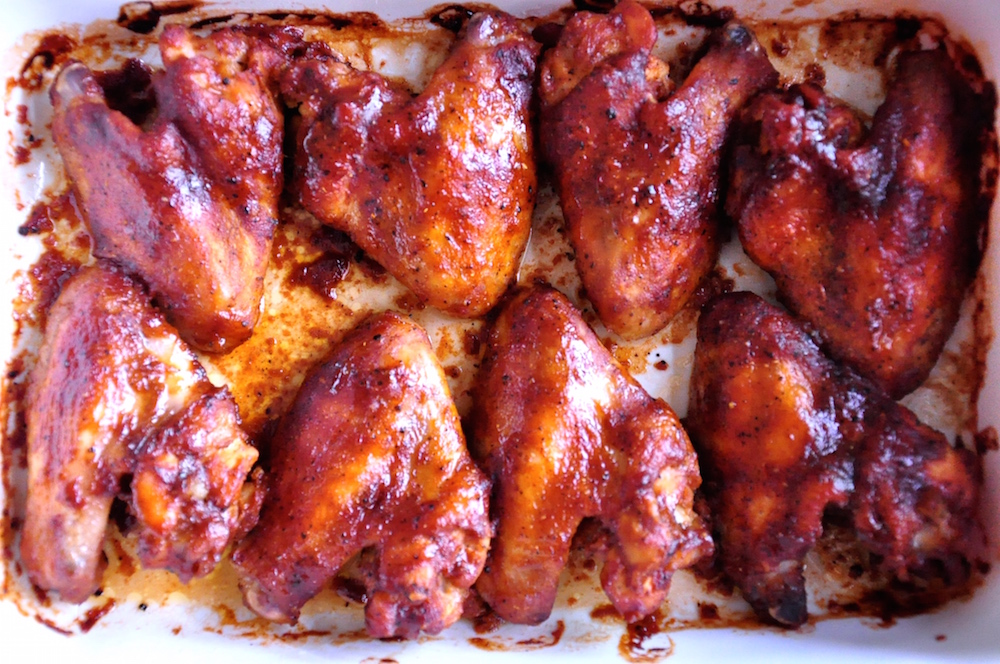 Spicy Sticky Chicken Wings



Ingredients:
1 kg Chicken Wings or Mid joint wings
¼ cup Heinz ketchup – measure precisely
¼ cup light soy sauce
2 Tbsp Dijon mustard – measure precisely
2 Tbsp coriander powder
2 Tbsp soft brown sugar
1 Tbsp  olive oil
2 tsp red chili powder of choice – I use bright red Moderately spiced
1½ tsp black pepper powder
¼ tsp salt




Method:
 Wash and Pat dry the Chicken.
Mix all the ingredients in a large tupperware container.
Add the chicken and toss well to coat evenly.
Cover and Refrigerate for 2 hours, turning over once.
Place in a baking dish, place the chicken in one single layer,tightly packed but trying not to overlap the chicken.
Bake at 225 ºc/475ºF  for  40 – 50 minutes till the chicken is crisped but still very moist, basting

once

after 35 minutes ( with the left over marinade).
Spicy Sticky Chicken Wings
Try and let us know – Spicy Sticky Chicken Wings.
If you like cumin, try 1 Tbsp of Cumin in the marinade as well.
Do not add any more ketchup or dijon mustard than recommended.