1 March, 2013
Singapore Nasi Briyani | A 'Fusion' Biriyani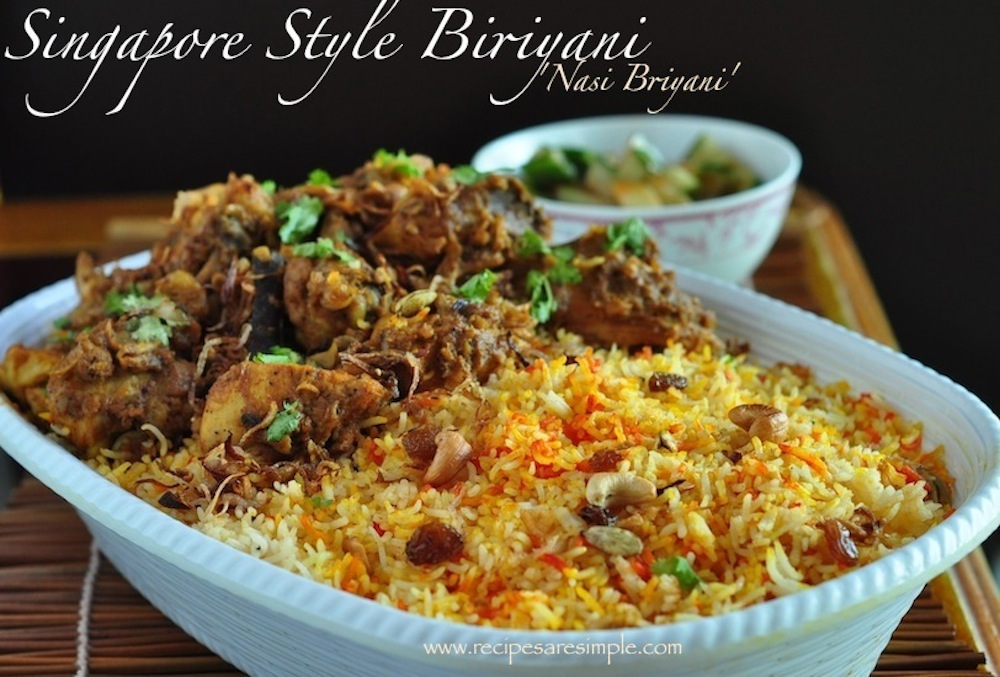 Singapore Nasi Briyani or Malaysian Nasi Briyani is quite different from traditional and varied traditional Indian varieties, as is the spelling! It is infact Biriyani Rice and Masala cooked seperately and simply served together.
Quite a work of fusion. Easier to prepare (No 'Dum' or 'sealed method' of cooking involved) – with a distinct Malay influence. The word 'Nasi' means rice.
It is a hugely popular dish at the local hawkers centers. In Singapore and Malaysia this is a sought after recipe! I once had the best Singapore Nasi Briyani at a hawkers centre in Jurong Town. I have tried fifteen recipes since then to copy the wonderful aroma I got that day. With a lot of further experimentation I finally developed the recipe to my satisfaction. This rice dish is wonderfully aromatic and the chicken is so tender with a delicious thickened gravy. Check out the video below and try this version of deliciously different Biryani, Singapore and Malaysia style!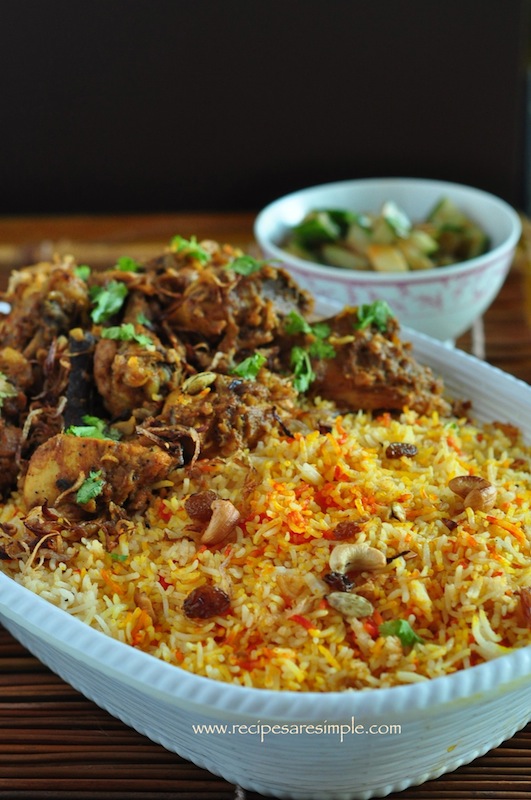 Singapore Nasi Briyani | A 'Fusion' Biriyani

You are here: Quick Browse > Rice > Singapore Nasi Briyani | A 'Fusion' Biriyani
 

Recipe Name: Singapore Nasi Briyani 

Recipe Type: Rice / Singapore&Malaysia

Author: Shana c/o Recipes 'R' Simple
Key Ingredients: Chicken/Mutton,  Rice, Ghee, Onion, Ginger, Garlic, Spices, Carrot, Pandan Leaf, Evaporated Milk, Tomato Puree, Coriander Leaves, Oil.
EAT AND TELL!!!
Let us know if you tried –  Singapore Nasi Briyani | A 'Fusion' Biriyani



Back to Quick Browse. Thanks for visiting www.recipesaresimple.com