29 November, 2013
Simple Pasta for Kids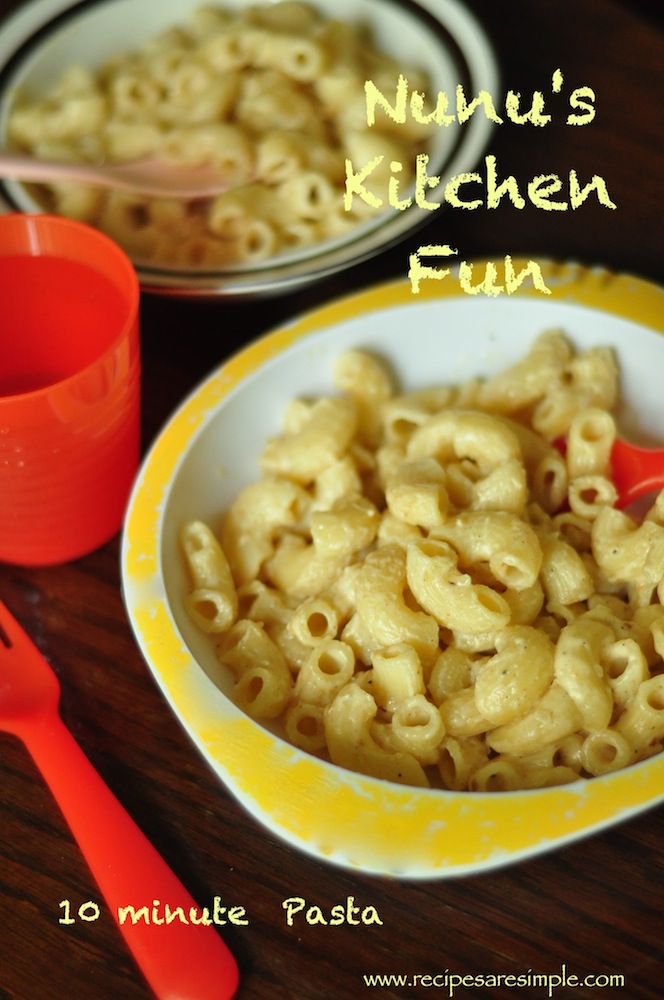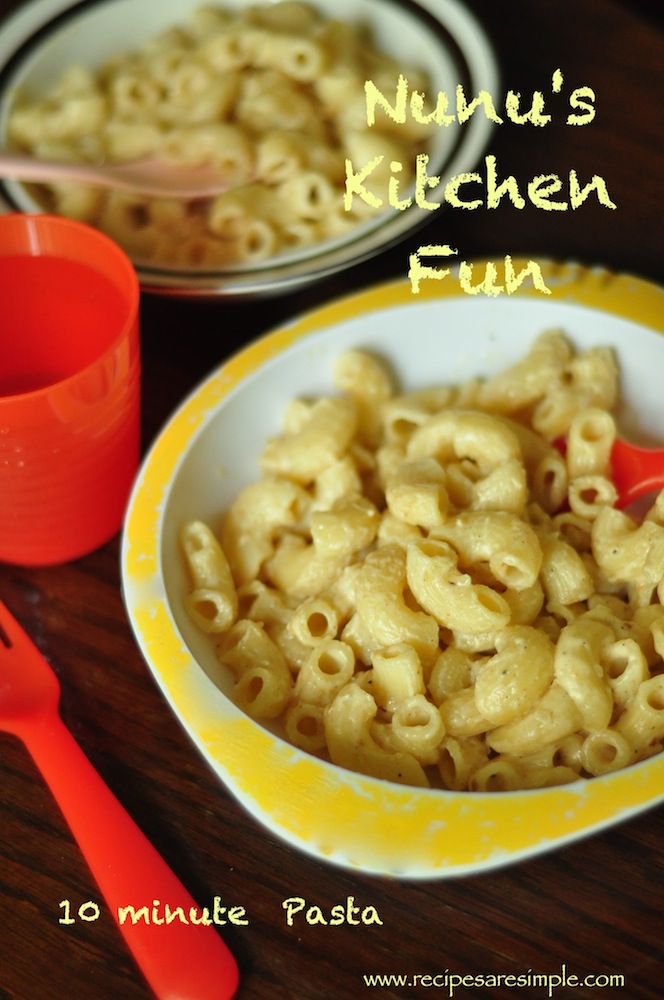 Simple Pasta for Kids
My six year old loves to cook with me. Seeing as how she has an interest in what I do, and that having a hand in making the food that she eats, actually makes her eat better. (She's a fussy eater).  I decided to start "Nunu's Kitchen Fun"  to feature all the recipes that she makes with her sister, aged nine. They were in and out of the kitchen in 10 minutes. All I helped them with was the cooking of the pasta to al – dente and mincing a shallot.
They love this pasta, it must however be served warm!
Simple Pasta for Kids
Cuisine: Kids Cooking
Author: Recipes 'R' Simple
Prep time:
Cook time:
Total time:
Serves: 2
Ingredients:
1 ½ cup macaroni ( elbow or bow tie)
2 small shallots, minced (finely)
2 Tbsp butter
½ tsp plain flour
¾ cup milk
1 chicken bouillon cube or ¼ cup concentrated stock (salted)
3 Tbsp cream
¼ tsp black pepper powder
¼ tsp ( the secret) coriander powder
Method:
Boil water. Add the pasta and cook till al dente ( soft , but with a bite left to it). Drain.
Heat a non stick wok/pan. Add the butter and allow to melt. Don't brown.
Add the minced shallots to the butter and saute till softened and aromatic. (again, don't brown)
Add the chicken bouillon and break into the  mixture well, or add the stock.
Next add the flour and stir till cooked – 30 seconds or so.
Now add the milk and stir well from the bottom of the pan, till the milk thickens a little.
Add the pasta and break up any pasta that has stuck together.
Add the cream and stir well.
Lastly add pepper and coriander powder and stir to combine. Remove from heat.
Serve WARM!
Simple Pasta for Kids
Try and let us know – Simple Pasta for Kids.
Spruce it up wth finely chopped scallion or parsley if your kids like it.
Also add some baked chicken for a more hearty meal.