1 March, 2014
Kadala Curry Kerala Style – Simple Black ChickPeas Curry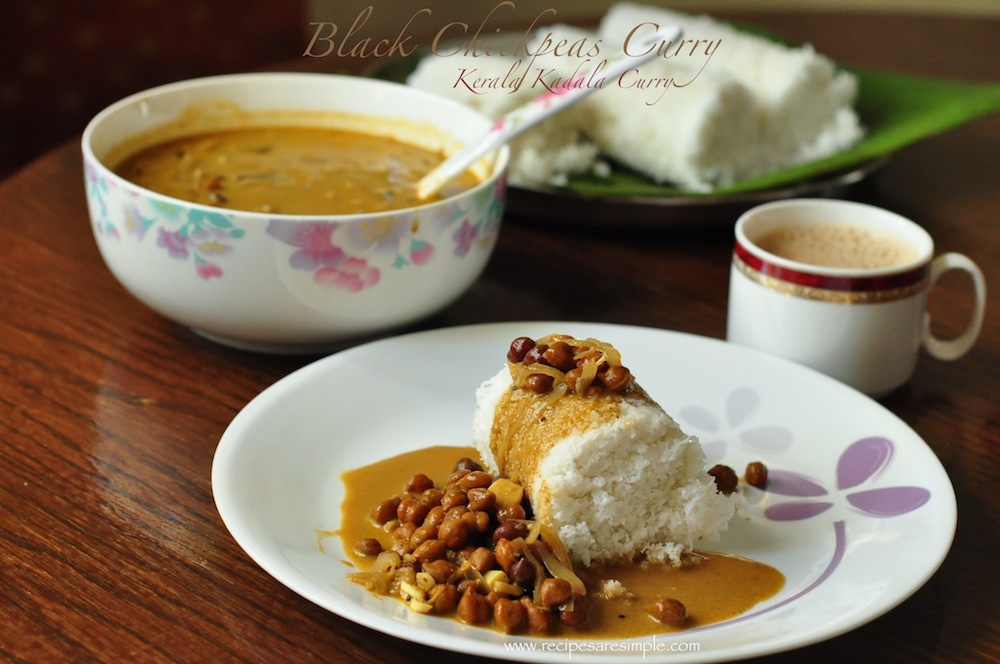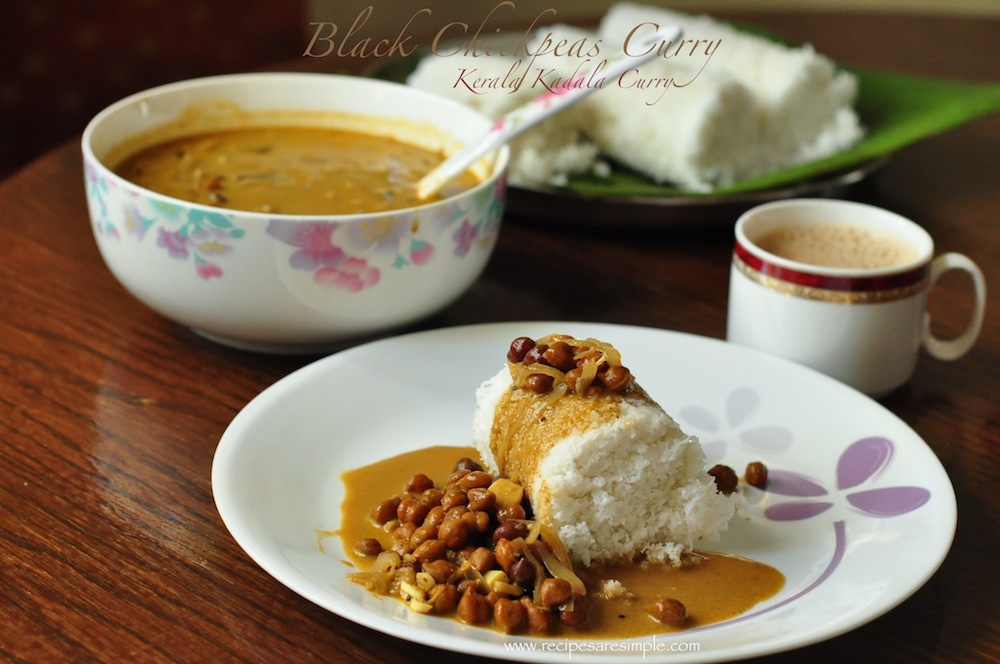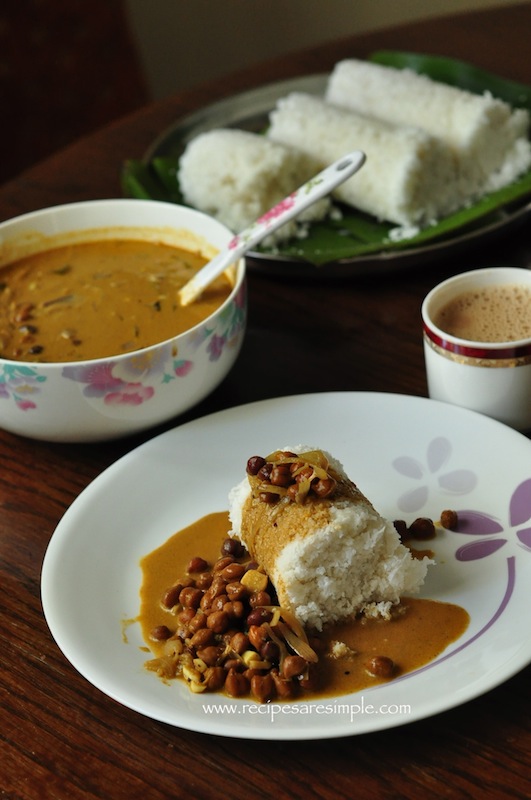 Kadala Curry – Kerala Style
This  Black ChickPeas Curry is one of Kerala's Favorite Breakfast/Brunch Specialities.
It can be made in a variety of different methods, but I love this recipe because it's so simple but tasty.  So easy to whip up for breakfast with Puttu or Appam. In this recipe, a small amount of thick coconut milk is added at the very end. I will share my recipe for Kadala Curry, using ground roasted coconut paste later (Varutharacha Kadala Curry).
Kadala Curry – Kerala Style
Recipe Type: Breakfast/ Vegetarian

Region: Kerala, India

Author: Recipes 'R' Simple

Prep time: 15 

Cook time: 

Total time: 

Serves: 6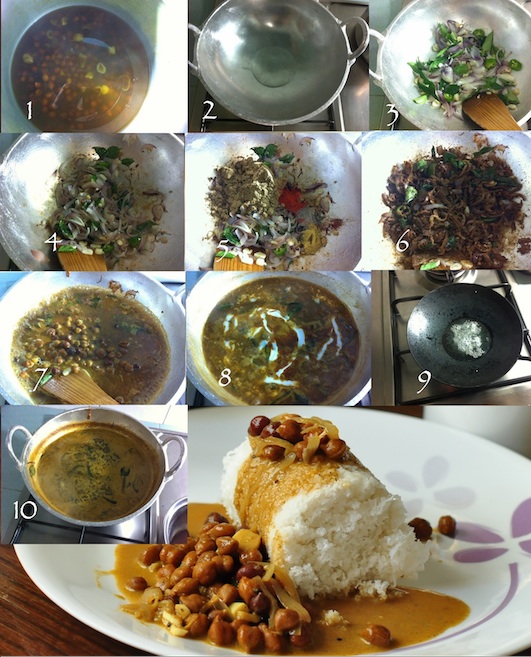 Ingredients:  This recipe can be halved for a quicker breakfast for 2-3 people
1 cup black chick peas / kala channa / black bengal gram

 

1 tsp salt
½ tsp turmeric powder
2 shallots,sliced
2 medium onions, sliced thinly
1 tsp garlic, sliced
1 tsp ginger, chopped finely
1 handful of curry leaves
2-3 green chilies  or to taste
3 Tbsp coriander powder
1 tsp chilli powder
½ – ¾ tsp black pepper powder
3 Tbsp oil – ( Coconut oil for authentic Kerala flavor)
1 tsp vinegar
¹⁄8 cup thick coconut milk
Method:
 Soak the thoroughly washed black chick peas in a big bowl of cool water overnight or 8 hours.
Add the chick peas to a pressure cooker, with enough water (around 4 cups ) , 1 tsp salt, the turmeric powder and shallots.
Bring to steam on high heat.
Reduce heat to medium and continue to cook for about 16 steam whistles.
If it's your first time cooking chickpeas in a pressure cooker, check doneness after 12 steam whistles. The chickpeas should be cooked tender with ample bite left to it.
In a medium sized deep wok,  heat 2 Tbsp oil.
Add the sliced onion, garlic, ginger green chillies, and curry leaves all together.
Stir continuously and saute till softened and turning slightly golden.
Add all the spice powders(coriander powder, chilli powder and pepper powder).
Stir till spices are cooked, about 1 minute.
Add the cooked chickpeas along with the water from the cooker.
Add the vinegar.
Bring to boil.  Add water if needed.
Now add the coconut milk and stir well. Taste and add salt or coconut milk as desired.
Heat 1 Tbsp in a small pan and crack the mustard seeds.
Add over the curry. Do not stir. Cover and allow to sit 15 minutes before serving.
Kadala Curry – Kerala Style
Try it and let us know – Simple Black ChickPeas Curry – Kadala Curry Kerala Style .
You can add ½ tsp fennel seeds powder/ saunf along with the spices for a different flavor.
Tempering with the mustard seeds can be omitted for simplicity.
The same method can be used for making dried green peas curry, except for pressure cooking time. Green Peas takes less time.