11 November, 2013
Simple Baked Spinach Squares -Tasty Recipe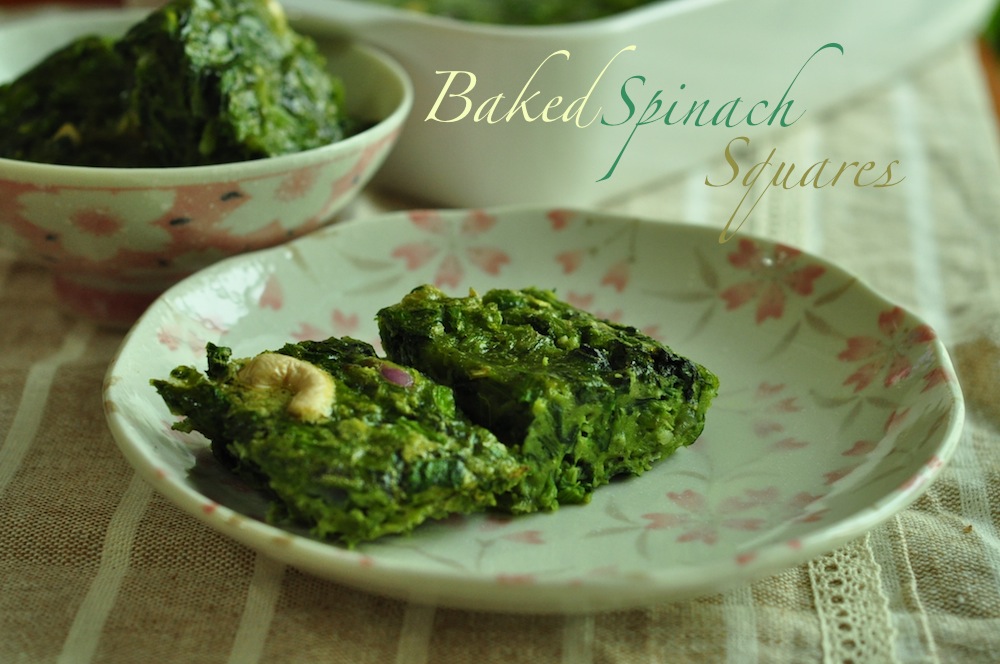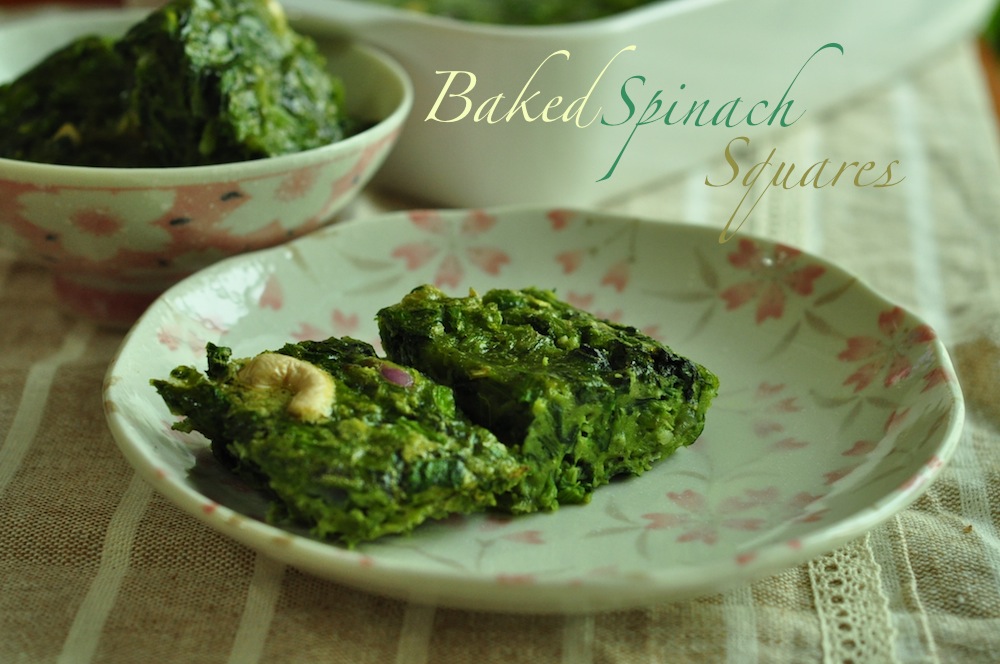 Simple Baked Spinach Tasty Recipe
This baked spinach is great for a healthy snack or along side a meal. Its so quick to pop in the oven and its so tasty!
I like to use baby spinach / chinese baby spinach /palak or 'phuay leng'. You can also add some savory stir fried minced chicken into this if you think your kids will eat some spinach that way.

Simple Baked Spinach Squares -Tasty Recipe
Author:
Prep time:
Cook time:
Total time:
Ingredients:
3 cups thoroughly rinsed and drained spinach, chopped up
6 eggs
4 Tbsp plain flour
3 Tbsp corn flour
5 Tbsp chopped shallots
2 Tbsp mild green pepper, chopped
1 – 2 Tbsp Cheese – Mozzarella works well
1 Tbsp Grated coconut
2 tsp vegetable oil
Salt and pepper to taste
A handful of chopped nuts of choice – I like  Cashew nuts.
Method:
Preheat oven to 177ºc/ 350 ºF.
Steam the spinach over boiling water or in a micowave steamer for 2 minutes. (Do not boil it in water).
Take roughly half the amount of steamed spinach and blend it to a smooth puree.
 To this add the flours, salt and pepper and the oil. Mix to combine.
Also add the chopped ingredients, coconut & cheese.
Mix well.
Separately, whisk the eggs with some salt and pepper.
Add the steamed spinach to this.
Add the puree/flour mixture also. Mix everything really well.
Taste and adjust seasoning.
Pour into a lightly greased baking dish.
Scatter the nuts over the mixture.
Bake for 30 – 40 minutes ( this varies from oven to oven – bake till the top is set without any darkening on top or sides).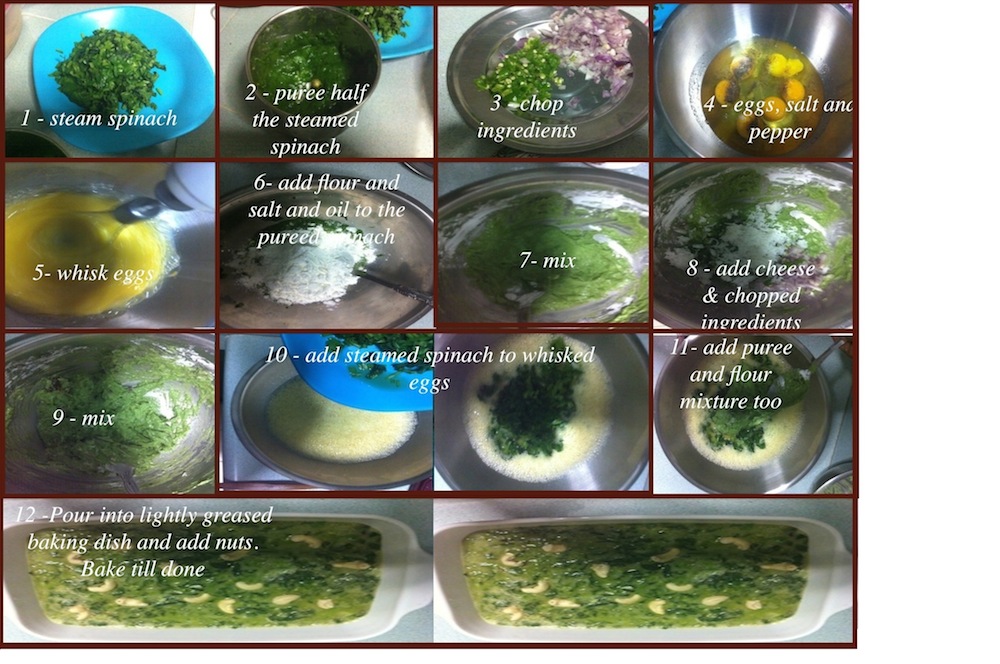 Try and Let us know Simple Baked Spinach Tasty Recipe .
 Allow the baked spinach to rest a while before serving. This allows the flavors to blend well.
If reheating the next day I like to sprinkle a little salt , pepper or my favorite soup seasoning. Yum!
Read about the health benefits of spinach