16 April, 2015
Royal Almond Halwa – Easy Recipe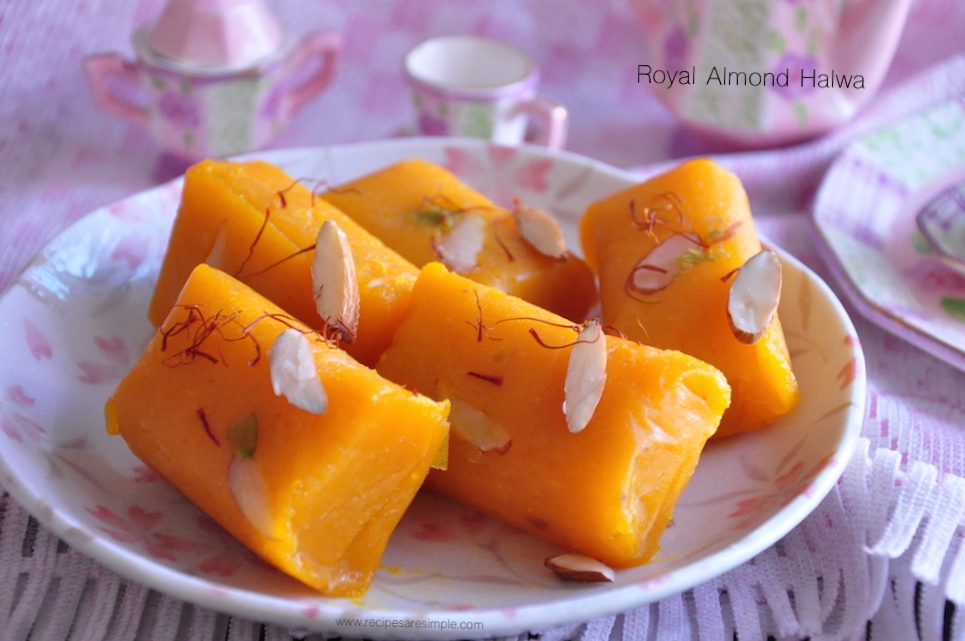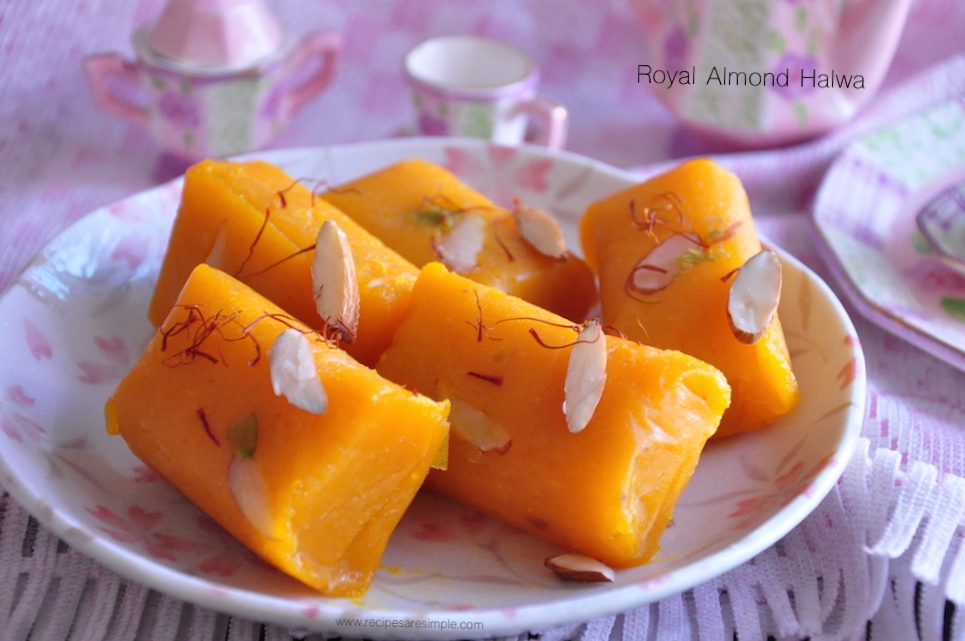 Royal Almond Halwa – Easy Recipe
I love desserts with Almonds in them. They are just so regal! Indian sweets, can be very sweet but there are a few that I love like Gulab Jamun, Carrot Halwa and this Royal Almond Halwa. This is one dessert that is served in very small portions. Just a spoonful is enough to make you happy!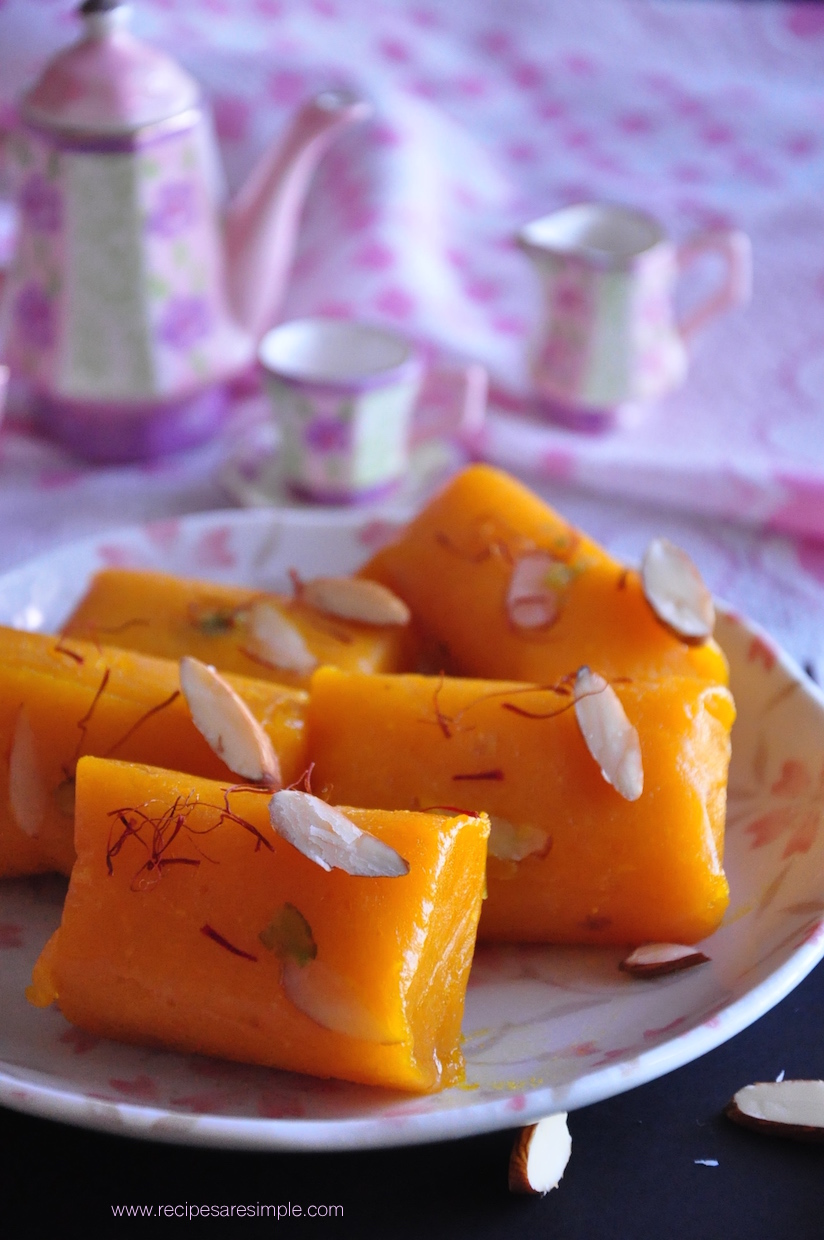 You are here: Home > Sweets/ Desserts  > Almond Halwa
 

Recipe Name: Royal Almond Halwa – Easy Recipe

Author: Shana c/o Recipes 'R' Simple

Soaking time: 1 hour

Total time: 1 hour 40 min
Royal Almond Halwa – Easy Recipe
Ingredients:
200 gms finely ground almond –

this is available in the baking needs section.If you can not find it, use fresh almonds blanched in hot water, peeled and then lightly toasted before grinding to a fine grain powder.

1 cup water
2 Tbsp almonds, sliced for garnish
1 Tbsp Pistachio, sliced for garnish
2 tsp Saffron strands soaked in 2 Tbsp hotmilk
1 tin sweetened condensed milk  – 400 gms  

– use less if you prefer

2 Tbsp ghee
Method:
Soak the ground almonds in the water for 1 hour
Add to a non stick pot or pan, along with the condensed milk and ghee.
Heat on medium, and stir occasionally for 20 minutes, till you see the halwa, pulling away from the sides of the pan.
Add the saffron milk mixture and stir continuously for another 10 minutes, till the halwa holds together like a nice stretchy dough.
Remove from heat and pour into a mould or dish. Press some sliced almond and pistachio into the sections.
Allow to cool. Cut using cookie cutters.
I like to roll and shape the warm halwa in cookie (wax) paper and then place them in the fridge till set. Then slice them into small pieces along with the paper. Unwrap before serving.
Royal Almond Halwa – Easy Recipe
Traditianally, condensed milk is replaced with a large amount of ghee and sugar.
You can add ¼ tsp of cardamom powder along with the saffron milk if you like the flavor.
Key Ingredients: Almonds, Condensed Milk, Ghee, Saffron, Pistachio, Milk, Water
Let us know if you tried it – Royal Almond Halwa – Easy Recipe . Comments from you provide motivation to keep up the driving force behind this blog, bringing you more delicious and perfected recipes regularly. Please do leave a comment. We love to hear from you.