3 June, 2014
Roti Jala – Easy Malaysian Lacy Pancakes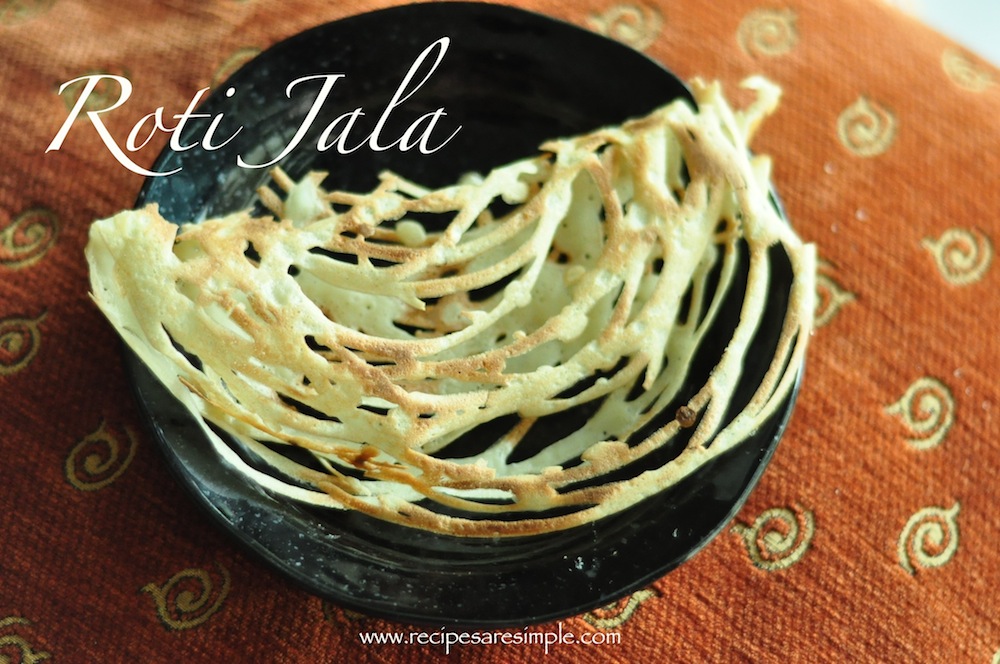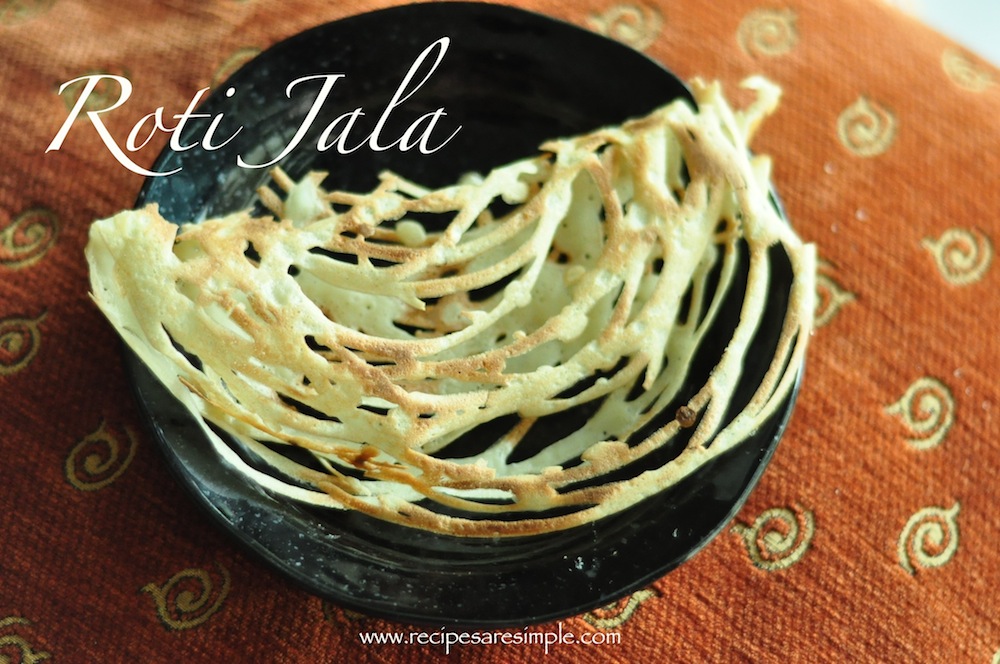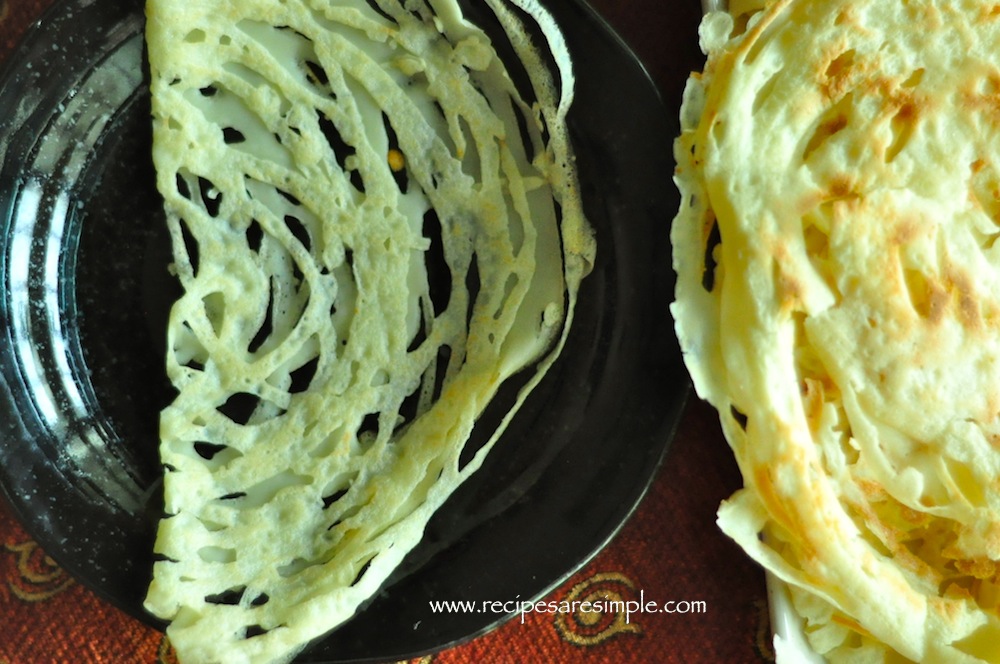 Roti Jala – Easy Malaysian Lacy Pancakes
  Roti Jala – translated, means Net Bread – These thin lacy quick and easy pancakes are very easy to make. They are served with a good Malaysian Chicken or Vegetable curry.
You will need the Roti Jala Funnel to make these, or you can make holes in a plastic cup and use this as a make shift. Some  make this with plain flour only – I prefer to use half rice flour and half plain flour. Very light and soft with a coco – nutty aroma. Great served with Chicken Curry Kapitan or Other Malaysian Chicken Curry. (Recipe for Malaysian Chicken Curry).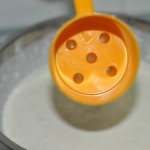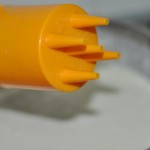 Roti Jala – Easy Malaysian Lacy Pancakes
Recipe Type: Breads & Breakfast

Author: Recipes 'R' Simple

Prep time: 5

Cook time: 10 – 15

Total time: 20

Serves: 5- 6
Ingredients:
120 gms rice flour, sifted (about a cup)
120 gms plain flour, sifted (about a cup)
½ tsp salt
2 large eggs
625 ml coconut milk – not too thick
oil for greasing
Method:
 Sift the rice flour and plain flour

(or only plain flour is that's what you prefer)

into a large bowl.
Whisk the eggs well with salt.
Pour the coconut milk into the eggs and whisk well again.
Add this to the flour and whisk till absolutely smooth and no lumps are left.

(You can use a handheld blender or whisk for perfect batter or whisk thoroughly by hand).

Heat a non stick pan and lightly grease with oil.
Dip the 'Roti Jala' mould or something similar into the batter. Quickly pour into the heated pan, swirling all across the pan in a swift motion to create a circle net over the entire pan. Do not allow batter to be concentrated in one area. It must be evenly and thinly distributed.
Leave undisturbed on medium heat for 30 seconds or longer if you like them more golden.
The 'Roti Jala' does not require to be cooked on the other side.
When cooked and golden to desire, fold over in half, and then again in half so that you have a triangular shape.
Serve immediately with curry.
Roti Jala – Easy Malaysian Lacy Pancakes
Try it and let us know – Roti Jala – Easy Malaysian Lacy Pancakes .
If you  pour in the batter thicker, ie heavier 'Net/lace',  you will get a thicker Roti Jala. We prefer them thinner