22 April, 2015
Roasted Black Pepper Chicken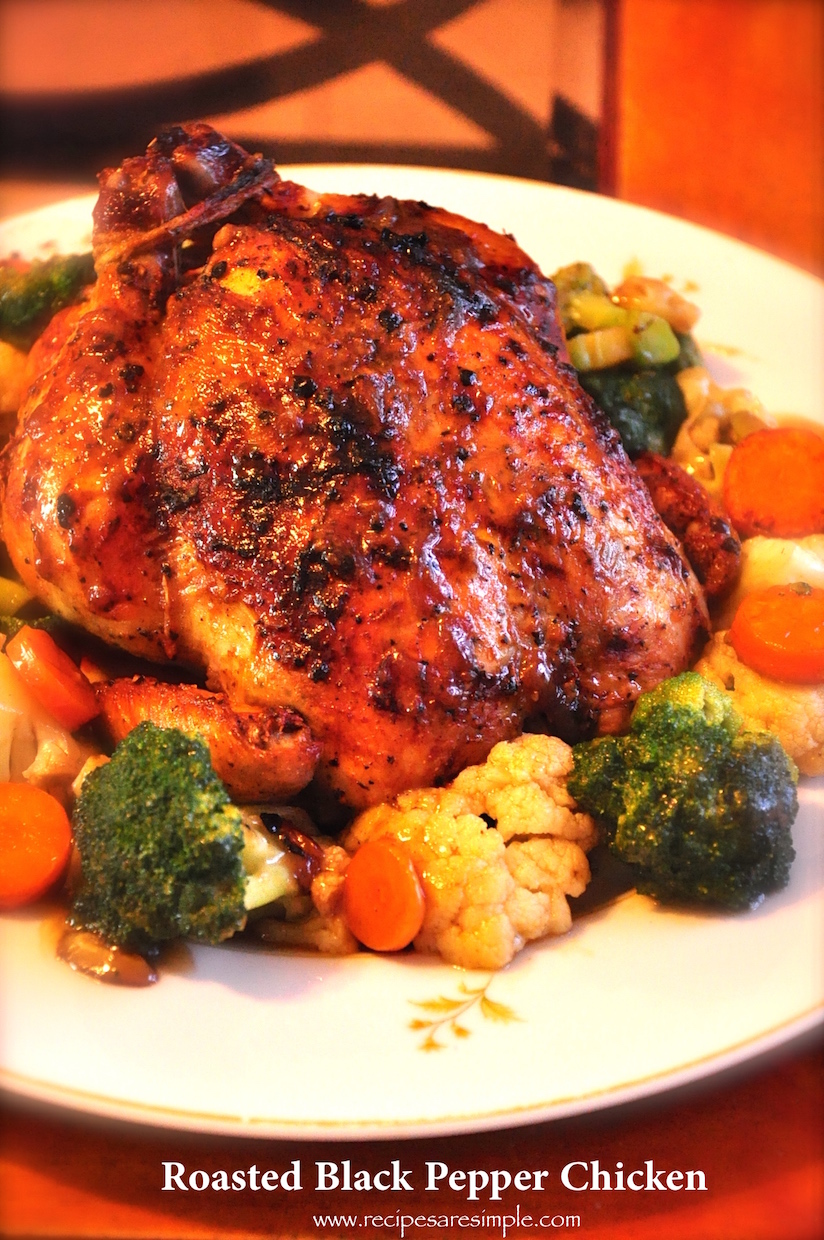 Roasted Black Pepper Chicken – For easy weeknight dinners.
There is something so appealing and satisfying about a good Roasted Chicken. Nothing like the crackling noise and enchanting aromas coming out of your hot oven while you are roasting a chicken!
This Roasted Black Pepper Chicken is perfect for an easy nights dinner. Flavored with black pepper, paprika and simple ingredients, this recipe always makes a tender, moist and juicy Chicken with the glossiest, perfectly crisp and golden skin. Oh, and the blend of flavors is quite tasty too!
Serve this deliciously tender roasted chicken over sauteed vegetables, lettuce bed and alongside rice, couscous or roti. Serve while its still hot but make sure to rest the chicken a short while after removing from the oven!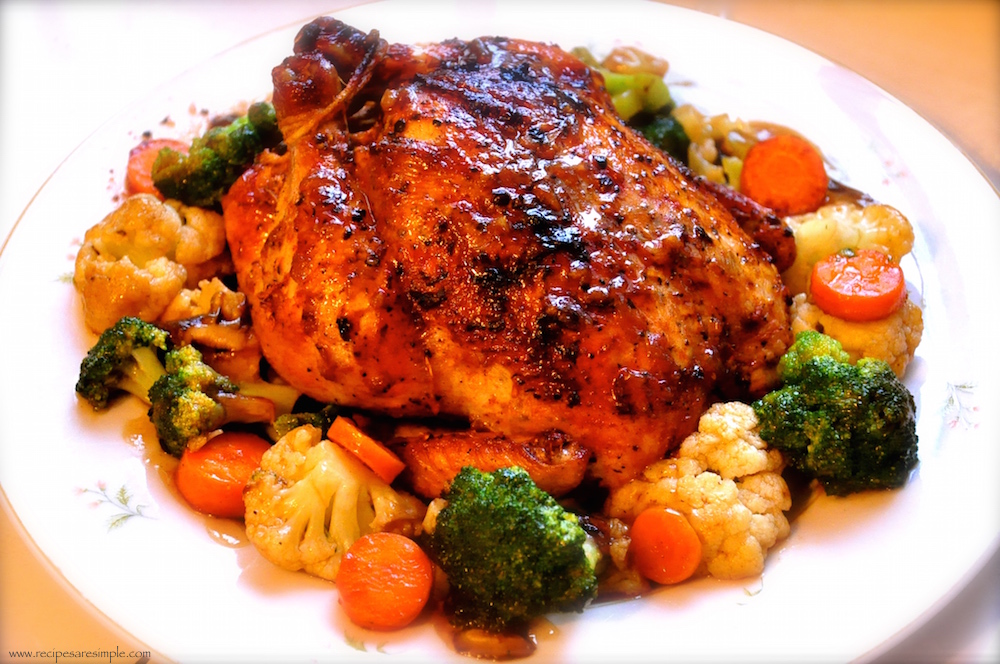 Roasted Black Pepper Chicken

You are here: Quick Browse > Chicken > Roasted Black Pepper Chicken
 

Recipe Name: Roasted Black Pepper Chicken

Recipe Type: Main

Author: Shana c/o Recipes 'R' Simple

Prep time: 20 min

Cook time: 1 hour 30 min

Total time: 1 hour 50 min plus resting

Yield: 1 medium roasted chicken
Key Ingredients: Chicken, Pepper, Parika, Ginger Garlic, Salt, Olive oil.
EAT AND TELL!!!
It's as simple as rubbing some simply pantry ingredients into the chicken and just being patient while it roasts in the oven! Cracked Black pepper combined with fine pepper powder as well as paprika varities elevates the flavor of this roasted chicken! Click below for the recipe.
This recipe was my winning entry for the 'Roasted chicken potluck' at my regional centre, quite some time ago. The runner up was roasted lemon chicken. I hope to get that recipe from my friend and share it with you soon!
Let us know if you tried –  Roasted Black Pepper Chicken


Back to Quick Browse. Thanks for visiting www.recipesaresimple.com