3 May, 2015
Rice Flour Roti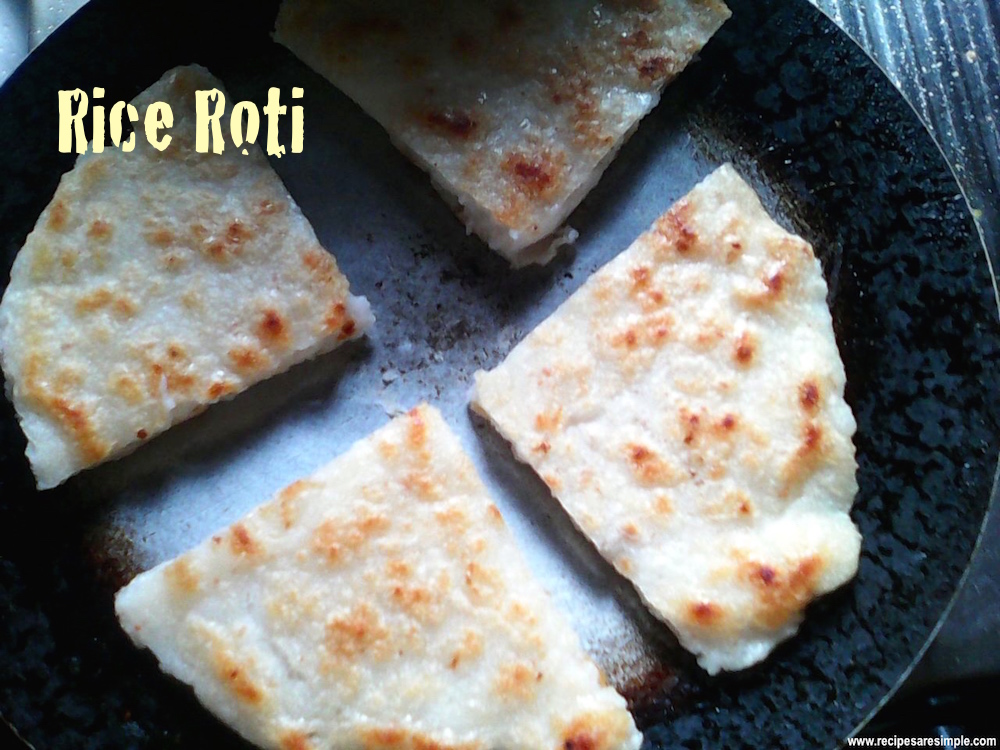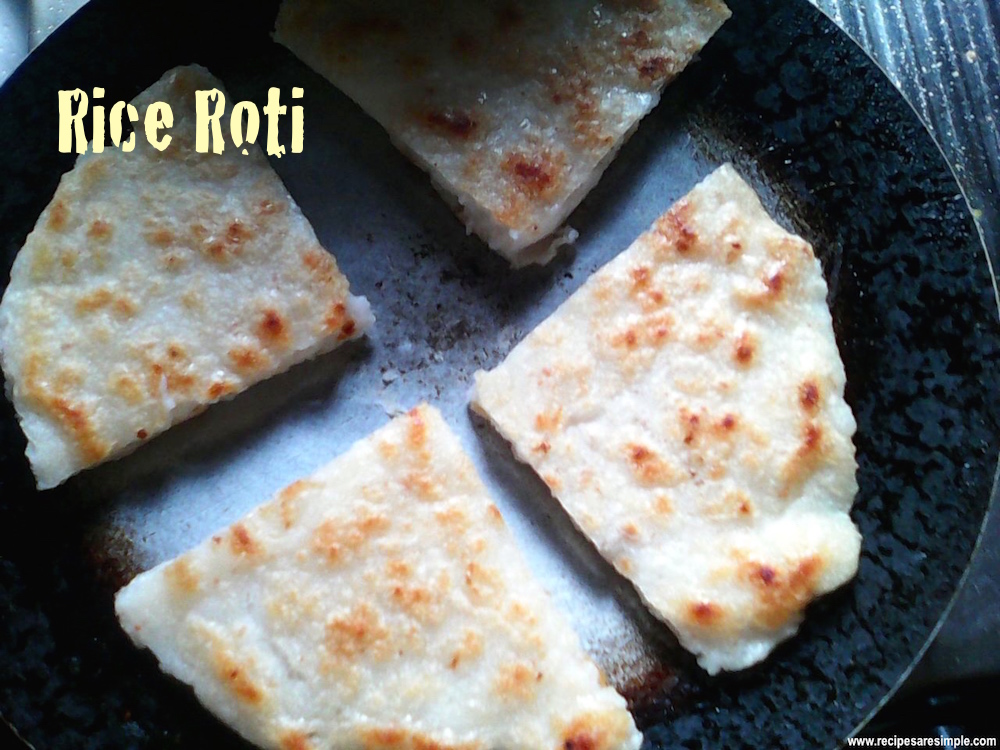 Rice Flour Roti
By Dr Shemmi NK
There are many times of rice flour breakfast / brunch items in India. Dosa, Idli, Hoppers, String Hoppers, Puttu. There are also very many lesser known rice flour crepes and thick pan roasted griddle cakes such as this one. It is very easy to prepare and  just needs some slow cooking on the stove top. Served Hot, these Thick Rice Roti's are crisp on the outside and soft on the inside, with a little coconut to add texture. It is eaten for breakfast, on its own or with some coconut milk or curry. One  Rice Flour Rotiwill  be sufficient for two people. This Tawa Roti can be made with Wheat Flour as well (see notes).
You are here: Home > Bread & Breakfast  > Rice Flour Roti
 

Recipe Name: Bread and Breakfast

Author: Shana c/o Recipes 'R' Simple
Rice Flour Roti
Ingredients:
2 cups water
½ cup coconut
¾ cup rice flour
¹/8 tsp salt

1 Tbsp Oil
Method:
Add water, coconut, rice flour and salt to a pot.
Stir well till there are no more lumps.
Now turn on the heat and bring to a simmer.
Stir continuously till you get a thick gruel like consistency.
Once thick enough to spread, remove from heat.
Pour oil on a cold flat pan / tawa.

(Do not heat the  pan yet).

Scoop all of the rice gruel and spread over the pan either with the back of a steel spoon or your hands. Spread into a even round Roti – not too thin.
Now – put the pan on the stove and bring to heat on high.
Once the pan is nice and hot, decrease the heat to LOW.
Allow the Rice Roti to cook slowly, flipping once the bottom has set and then subsequently flipping every 5 minutes for 25-30 minutes total.
The Roti will have golden spots on both sides and be cooked through.
Serve immediately.
Rice Flour Roti
If desired you can add 2 tsp of sugar to have a sweetened Rice Roti.
You can also add some fennel seeds or onion seeds for added flavor and texture.
If making with Wheat Flour, there is no need for the thickening process and making the gruel. You can just stir everything together to the same consistency and continue. Pour a little water at a time to get the same  consistency as the rice gruel. (You will need far less than the 2 cups of water used for Rice Roti
Key Ingredients: Rice Flour, Salt, Water, Coconut, Salt, Oil
Let us know if you tried it – Rice Flour Roti . Comments from you provide motivation to keep up the driving force behind this blog, bringing you more delicious and perfected recipes regularly. Please do leave a comment. We love to hear from you.