2 February, 2014
Rice Crispy Treats – Rice Cereal and Marshmallow Squares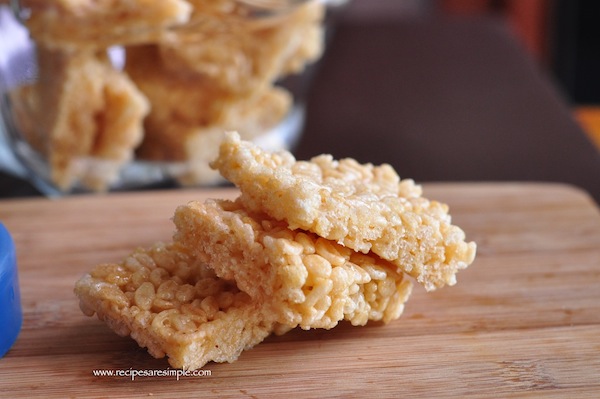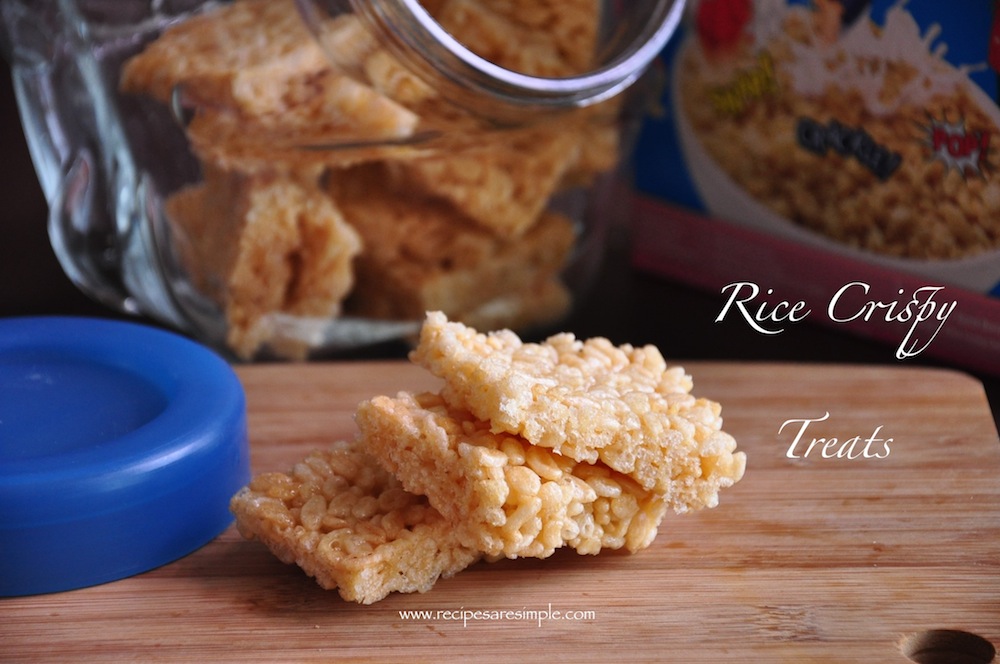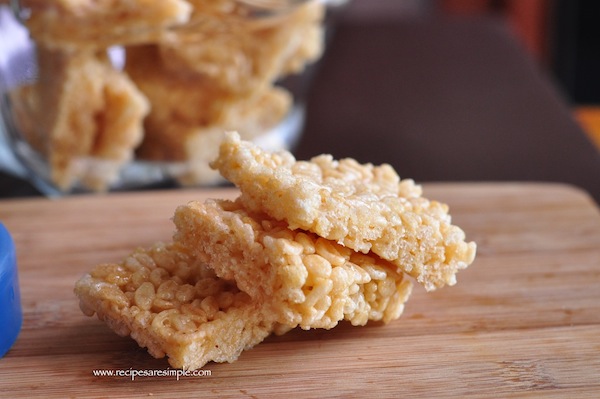 Rice Crispy Treats
Nunu and Zaira are in the kitchen again. This time making a favorite from my childhood. Rice Crispy Treats! Kids love them. I remember we had a bake sale at school once, and this is what I bought along. They were the first thing to be sold out. Perhaps it's the small size of the squares packed with sweetness and a chewy crunch, that makes them a nice quick, sweet treat!
These can be made and stored in airtight jars for 5-6 days. The remain chewy and crisp.  You can add some mini chocolate chips to the mixture if you like too.
 Rice Crispy Treats

Ingredients:    Makes about 25 squares.
1 ½ Tbsp Butter
2 cups Regular Sized Marshmallows ( About 20 Nos)
3 Cups Rice Crispy Cereal
Method:
 In a large saucepan, add and melt the butter.
 Add the marshmallows  and

ON MEDIUM LOW

heat, stir continuously till the marshmallows are melted.
Add the rice crispy cereal and remove the saucepan from heat.
Stir till all the cereal is completely coated with the melted marshmallow cream.
 Dump the mixture into a lightly greased tray and spread out with a spatula and flatten evenly.
( You can also lay a piece of parchment paper over the mixture and press to flatten.)
Make sure to fill the tray tightly.
Place tray in the fridge for 2 – 3 hours till set.
Drop the chilled slab onto a chopping board and cut into small squares.
Store in airtight jars/ containers.
 Rice Crispy Treats
Try it and Let us know – Rice Crispy Treats.
Notes: 
You can use any other similar cereals. Fruit Pops or other colorful cereals are an option.
You can also substitute the marshmallows for marshmallow cream/ fluff if you have that.