24 September, 2013
Red Fish Curry – Meen Mulakittathu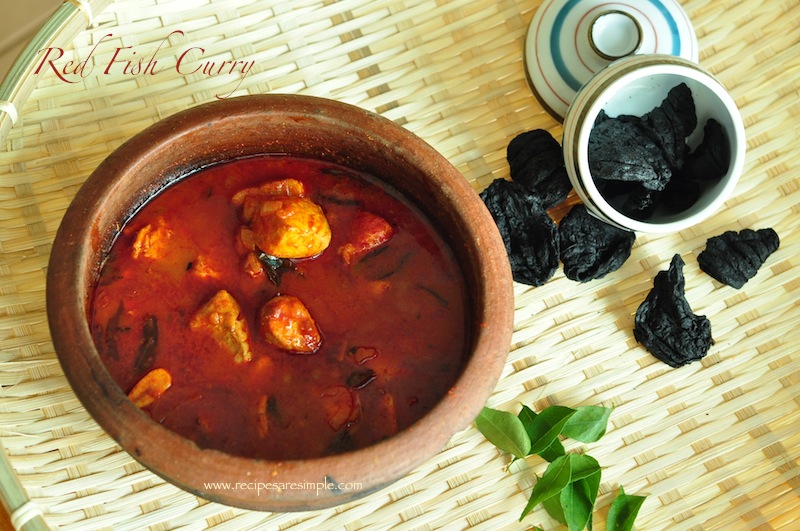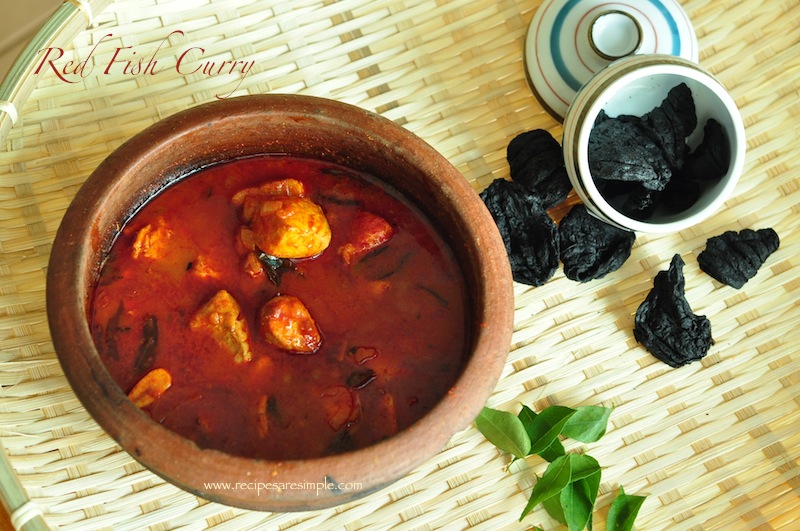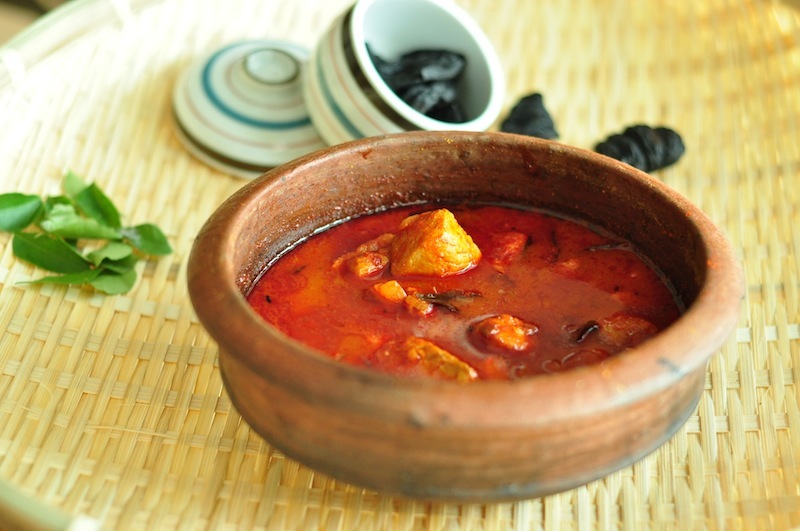 Red Fish Curry – Meen Mulakittathu

The intense Red color of this Red Fish Curry – Meen Mulakittathu  comes from the Kashmiri Red Chili Powder, which although it lends its lovely color does not overpower with heat! We love this for lunch with white or brown rice. The rich color makes it look so appetizing as well. My tip on balancing the sour and spice perfectly? a pinch of sugar towards the end of cooking!  Check out the Video.
Red Fish Curry – Meen Mulakittathu
Recipe Type
: 
Fish/Seafood
Author: 
Prep time: 
Cook time: 
Total time: 
www.recipesaresimple.com
Ingredients:
600 gms Fish (Sear Fish, Golden Pomfret, Mackerel etc) cleaned
2 Tbsp Kashmir Chili powder
¼ tsp Turmeric
A pinch of fenugreek seeds

(¹⁄8 tsp)

12 garlic cloves

(of smaller variety or 6 cloves if using large cloves) – sliced

1 Tbsp ginger

(sliced, into fine dice and crushed gently)

8 – 9 shallots,sliced into rounds
¼ tsp mustard seeds
handful of curry leaves
2 – 4 pieces of Gambooge

(fish tamarind- kudampuli) – rinsed well and soaked if needed

¼ cup coconut oil OR vegetable oil
2 – 2½ cups water
¼ tsp cornflour mixed in 2 Tbsp water

– for thickening – optional

salt to taste
pinch of sugar

(just a tiny pinch)
Method:
Clean the fish well. I like to cut fish steaks into large cubes (Boneless)  for this recipe. Remove skin. Rub with a nice sprinkling of salt. Leave for 1 minute.
Now rinse the fish well under running water.
Grind the chili powder, turmeric, fenugreek seeds half of the ginger & half of the garlic in a small mixer/grinder- to a fine paste (sprinkle some water  if needed)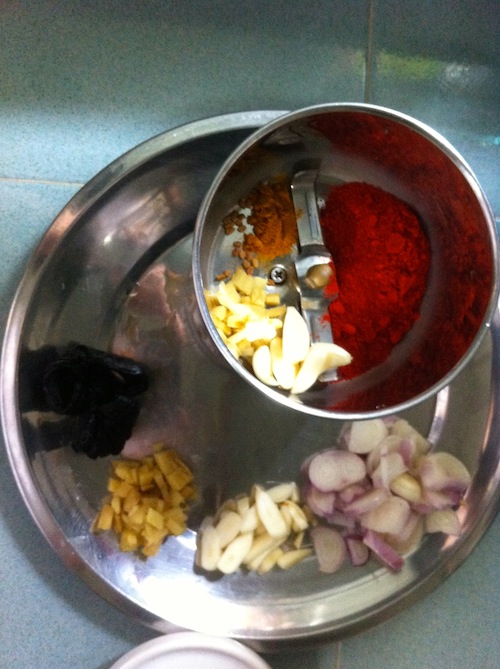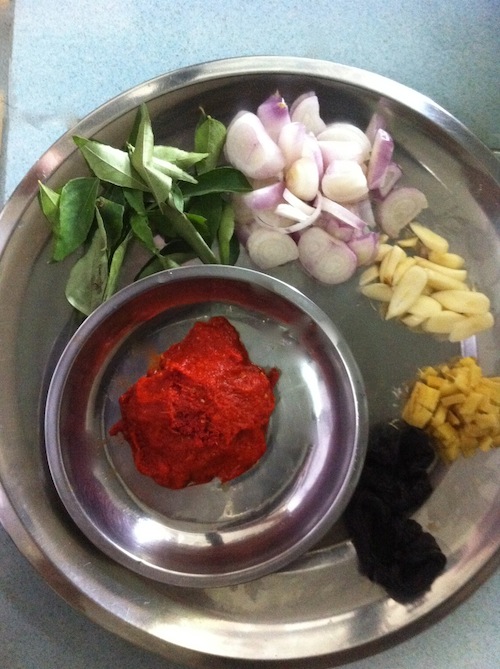 Heat oil in an earthen pot or other. Splutter the mustard seeds in the hot oil.
Add and saute the remaining garlic, ginger and shallots. Add the curry leaves.  Keep stirring till the ingredients turn golden brown.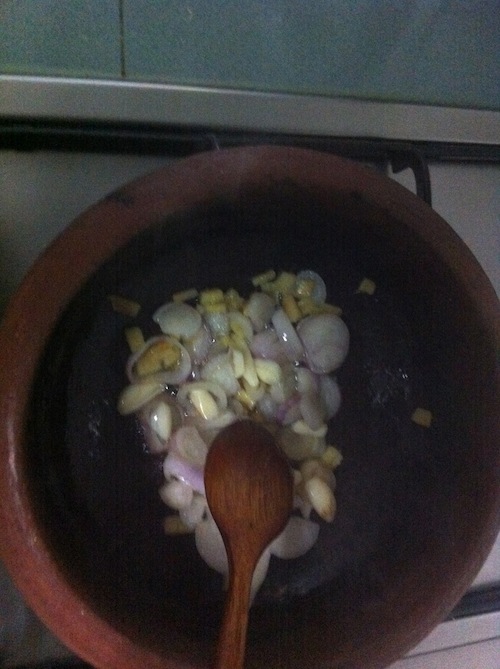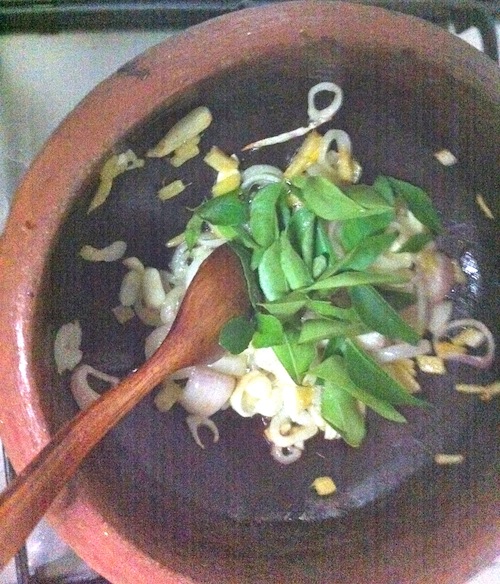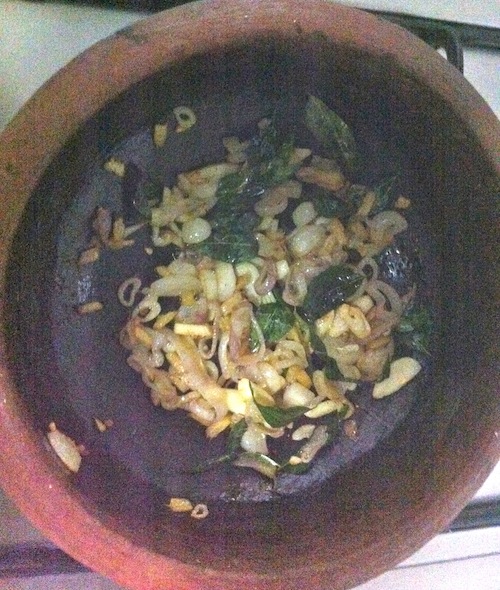 Using a slotted spoon, drain the fried ingredients from the oil and set aside.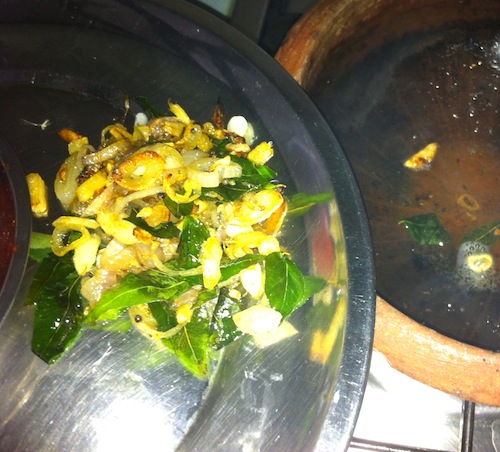 To the same oil, add the ground spice mix. Stir till nicely aromatic.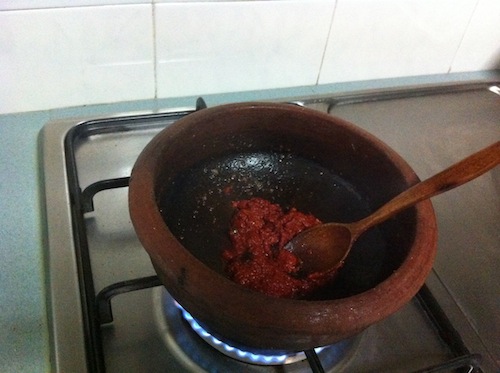 Add the fish tamarind pieces and water.
Bring to a simmer. Add salt.
Gently ladle in the drained fish pieces. Also return all the fried ingredients.
Bring back to simmer, partially covered.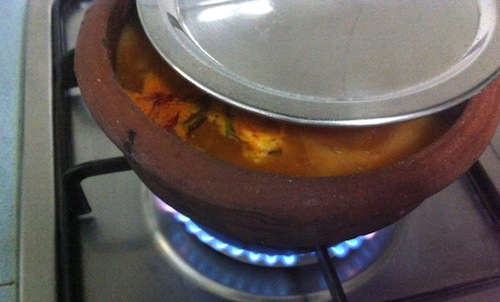 Remove lid and cook on a very low flame for 10-15 m.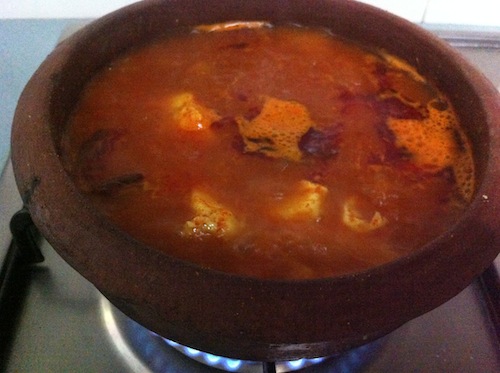 The curry should be thickened. Add the cornflour water mixture if you would like it to be slightly thicker.
Add a pinch of sugar to balance out the flavors. (See Notes)
Keep covered   for at least half an hour or till served. Enjoy our Red Fish Curry – Meen Mulakittathu.
Red Fish Curry – Meen Mulakittathu
Try and  let us know –Red Fish Curry – Meen Mulakittathu . Notes:
Rinsing the fish after rubbing with salt, helps to remove fishy odors as well as imroves the texture of the fish pieces in this curry.
If using fish like sear fish, I prefer to remove any of the blackened flesh from the fish as I do not like the flavor.
As the curry sits, it thickens a little bit as well as gets richer in color.
After cooking, taste the curry. If it is sour enough, you may like to remove the fish tamarind from the curry. It may get too sour if left in (This depends on your fish tamarind- some are not so sour).
Be cautious of adding too much water to this curry, the spices will be diluted and hard to fix. Ideally  there should just be enough water to cover the fish to begin with, or you will have to boil very long to get the right thickness.
The chili powder is the star of this dish, if you do not want it too hot, you can use half hot hot chili powder and half mild chili powder. Use a chili powder that has a nice aroma.
You May Also Like