23 April, 2015
Ras el Hanout – Spice Mix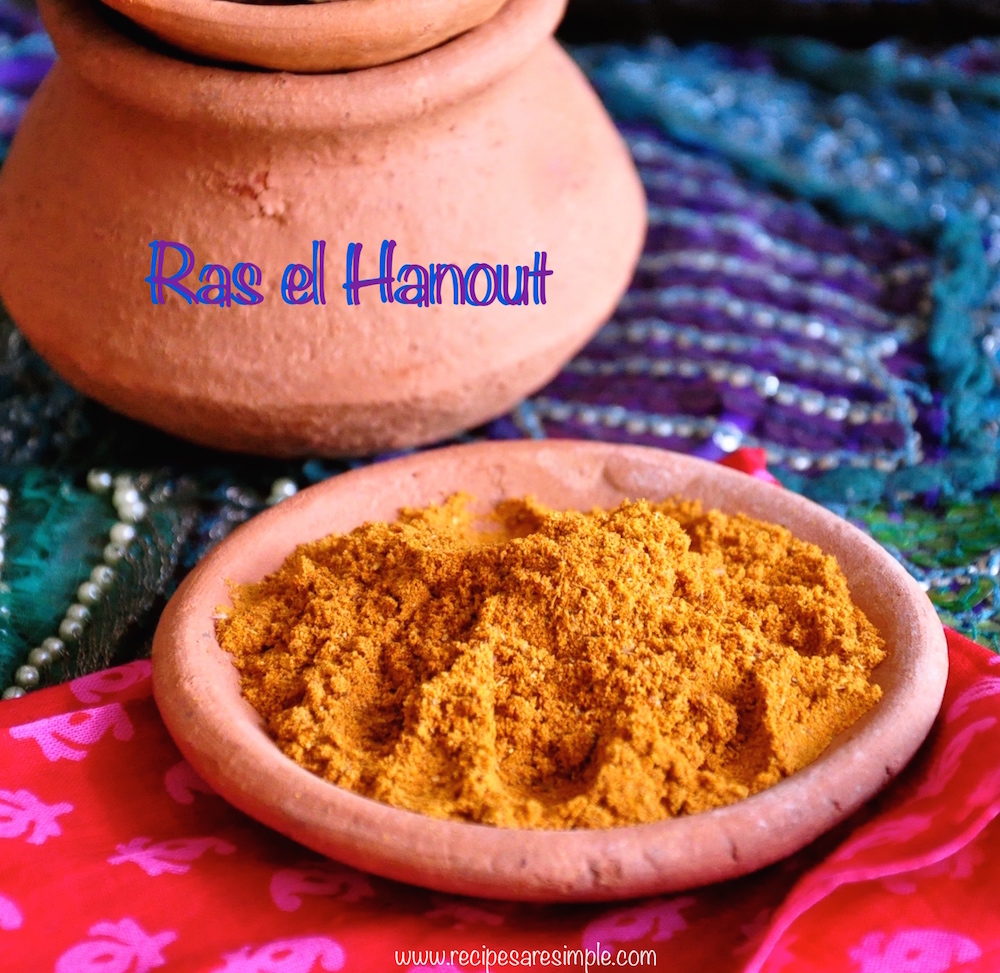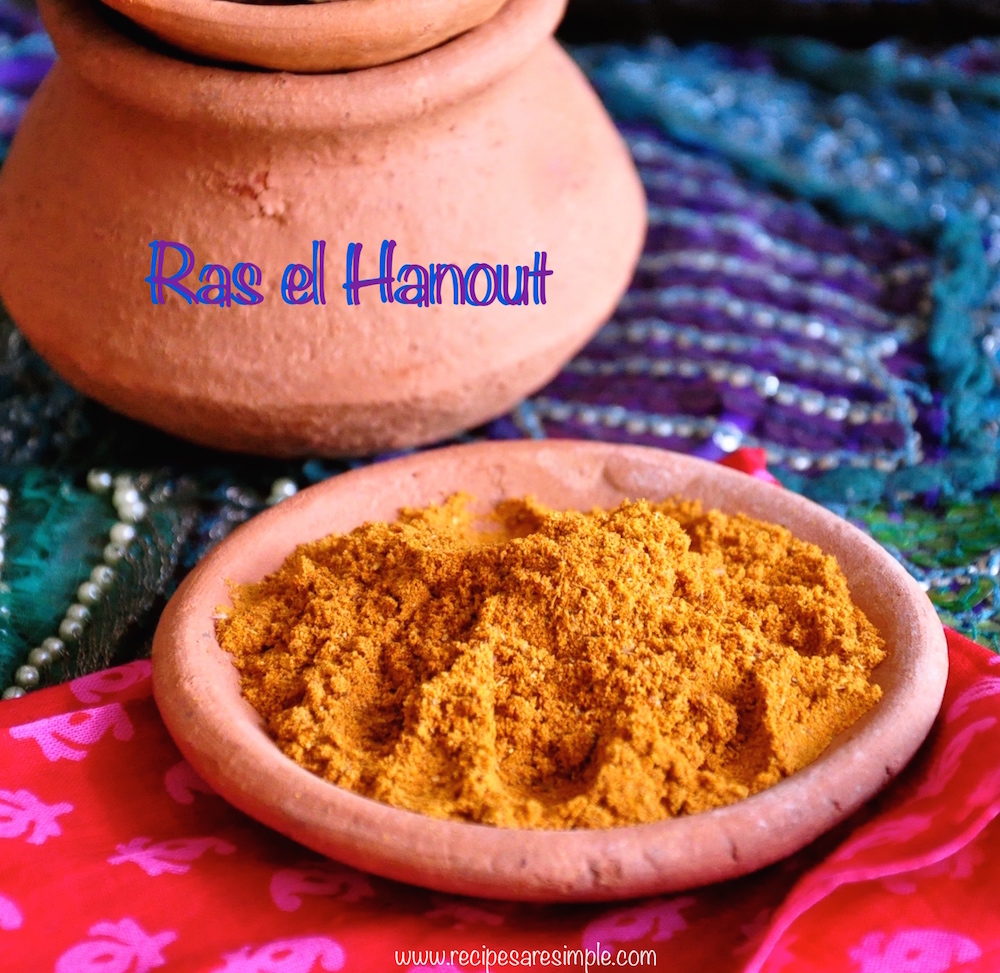 Ras el Hanout – Spice Mix
Ras el Hanout is  North African Cuisines alternative to The Indian Garam Masala. It is a regular ingredient in Moroccan Food. Ras el Hanout is translated as  'Head of the Shop' and it implies that it is the best blend of all the crowned spices.
I absolutely love the stuff! It can be used for meats, fish, couscous, rice and many other dishes. It has a lovely aroma  and a little sprinkle helps to bring out the best in many dishes.
Thank you to my Lovely friend Riham for sharing her families Moroccan Recipe.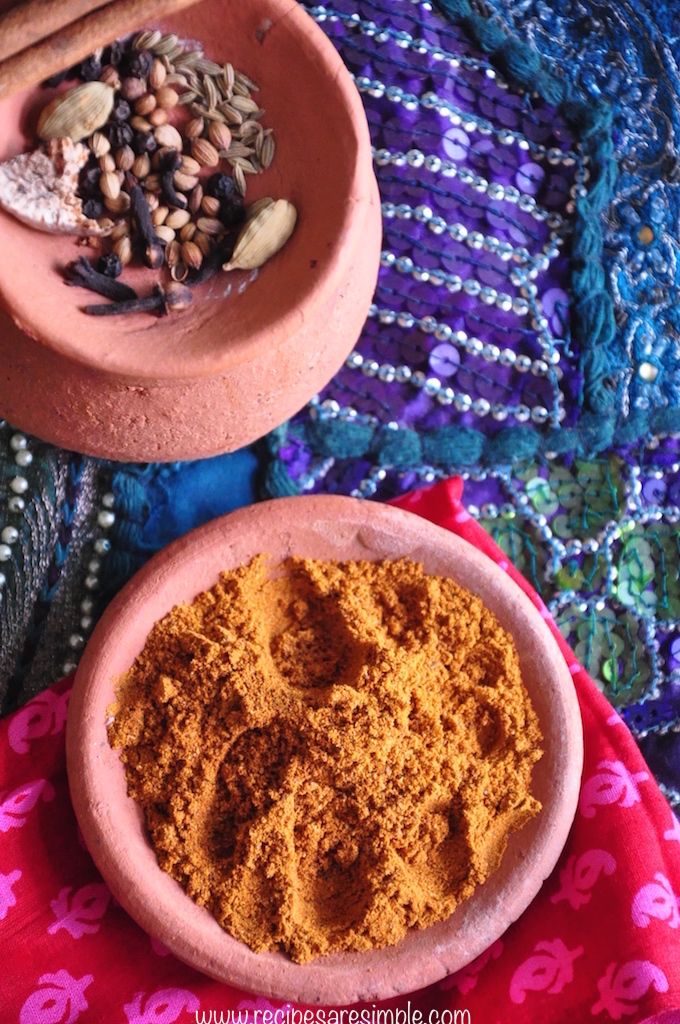 You are here: Home > Basics > Ras el Hanout - Spice Mix
 

Recipe Name: Ras el Hanout – Spice Mix

Author: Shana c/o Recipes 'R' Simple
Ras el Hanout – Spice Mix
Ingredients:  Instead of whole spices, you can used ground, powdered spices if that is what you have on hand but they must be relatively freshly ground.
2 Tbsp Coriander seeds
1 Tbsp Paprika
¼ Tbsp turmeric powder
¼ Tbsp pimento  (powder) or smoked paprika
¼ Tbsp cayenne pepper
½ Tbsp cinnamon
¹/3 Tbsp cumin
¹/3 Tbsp cloves
¹/3 Tbsp ground ginger (dry)
¼ Tbsp black pepper
¹/8 Tbsp white pepper
¼ Tbsp nutmeg
¼ Tbsp aniseed
¼ Tbsp green cardamom
¼ Tbsp salt
Method:
Add all ingredients to a small coffee grinder.
Grind to a powder
Store in sterile, dry airtight jars in a cool dark place.
Always use a clean dry spoon when using. Keeps for very long time, if kept air tight.
Ras el Hanout – Spice Mix
Sometimes, I like to add a pinch of fenugreek seeds to the mix.
Pimento is a type of small mild red pepper, different from bell pepper. Although it is more often found in jars, It is also available in powdered form in the spice sections. If you don't have it you can use smoked paprika.
Key Ingredients: Dry Spices Coriander, Paprika, turmeric, pimento, cayenne, pepper, cinnamon, cumin, cloves, dry ginger, black pepper, white pepper, nutmeg, aniseed, cardamom, salt
Let us know if you tried it – Ras el Hanout – Spice Mix . Comments from you provide motivation to keep up the driving force behind this blog, bringing you more delicious and perfected recipes regularly. Please do leave a comment. We love to hear from you.