22 July, 2014
Simple Sago Pudding ( Saboon Ari Dessert)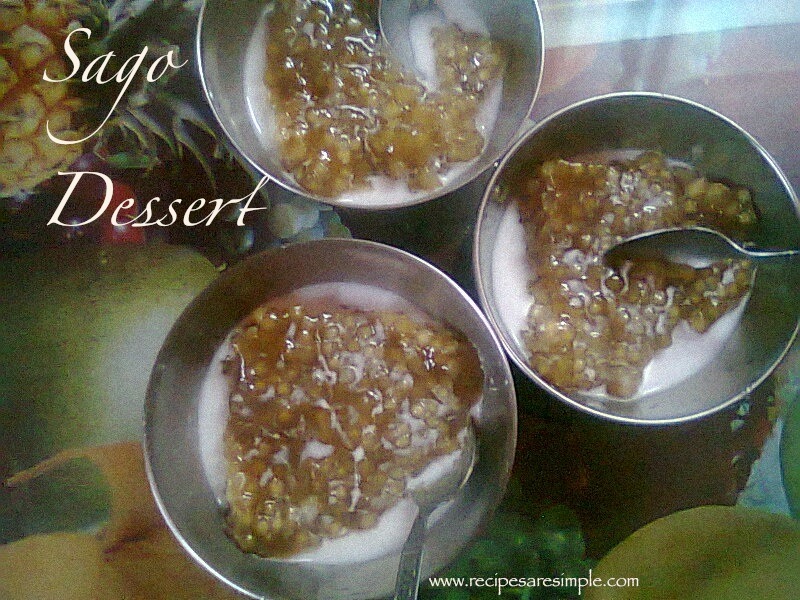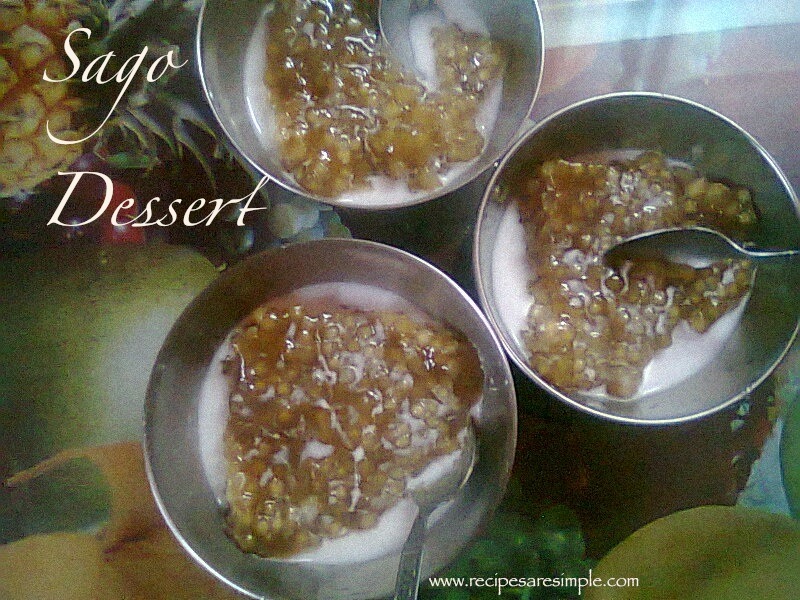 Simple Sago Pudding ( Saboon Ari Dessert)
By Dr Shemmi N K
  A very quick and simple dessert made of Sago Pearls (Saboon Ari) and Coconut Milk.
Simple Sago Pudding ( Saboon Ari Dessert)
Recipe Type: Dessert

Author: Recipes 'R' Simple

Prep time: 10

Cook time: 15

Chill time 15 mins

Total time: 40

Serves: 4
Ingredients:
1 cup medium sized sago pearls ( saboon ari)
 water as needed
4 oz jaggery or palm sugar (gula melaka)
1 Tbsp Milk
1 cup Coconut Milk
¹/8 tsp salt
½ tsp cardamom powder
Method:
Bring enough water to boil in a pot. Add the sago pearls, shaking off any loose starchy bits through a sieve first.
Stir occasionaly and cook for about 15 minutes till the sago floats to the top and is tender. (There should be no starchy bit left in the centre).
Once cooked, Pour the sago into a large metal strainer and hold under running water for 30 seconds to remove the starchiness.
Add the milk to the sago and mix, this keeps the sago from turning greyish in color
Allow to cool and then refrigerate till chilled.
Make the Jaggery  or Palm Sugar Syrup:
Add the jaggery and about 2 cups of water to a sauce pan.
Add cardamom powder and boil. Allow to reduce by about half on a medium simmer.
Strain the syrup when quite thick to remove any grits. The syrup should not be too runny nor too thick.
Chill the cooled syrup for a while.
To serve: Divide the sago amongst  small bowls, Add  the sweet syrup and warm fresh coconut milk with salt over the sago. The amount of syrup and milk can be adjusted to taste.
Simple Sago Pudding ( Saboon Ari Dessert)
Try it and let us know – Simple Sago Pudding ( Saboon Ari Dessert) .
The East Asian Version of this dessert, substitutes the cardamom powder with 3 Pandan Leaves to flavor the Palm Sugar Syrup.
Do not omit the salt in the coconut milk. It enhances the flavor.
Using freshly squeezed coconut milk is the best. If using coconut cream use ¹/3 cup coconut cream :  ²/3 cup water ratio and mix. Make sure you don't use a coconut cream that is already sweetened. Add the salt to this.