15 January, 2014
Quick Pappada Vada – Savory Fried Papadam Snack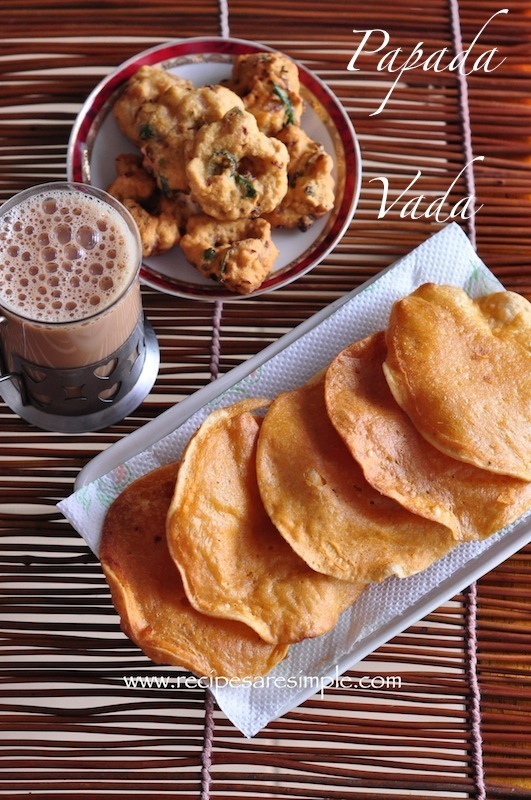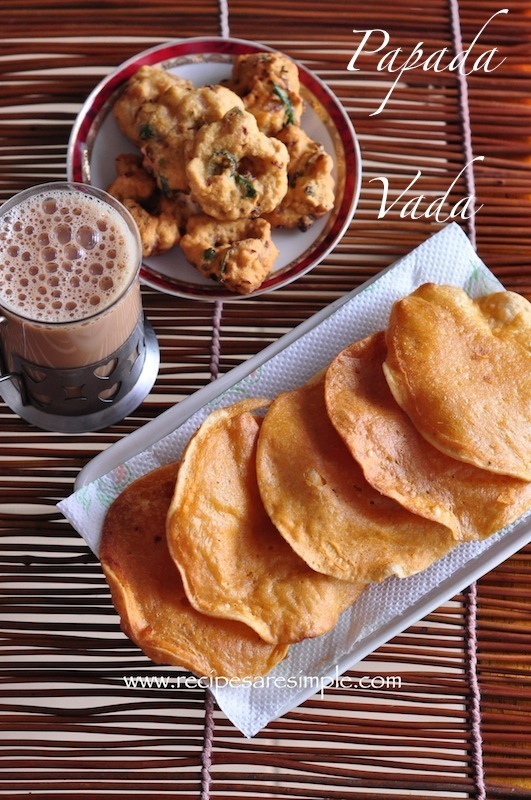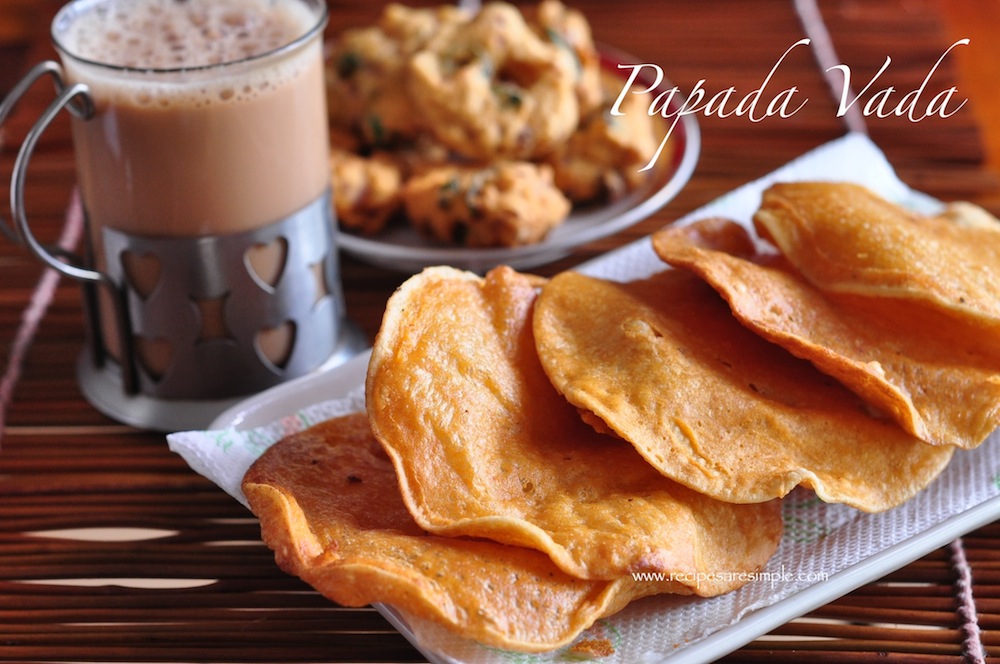 Pappada Vada
These Crispy wafers can be made in no time at all. Ever had stale Papads laying around? Here's a great way to bring them back to glory.  Of course fresh Papads can be used as well. Dipped in a light batter and fried till crisp and deep gold in color. Great for a quick tea time snack. Must be served hot and crisp! My friend got this Pappada Vada recipe from a tea shop in Kerala.

Pappada Vada

Ingredients:
10 plain papads – stale papads ca be used
¹⁄3 cup Chick Peas Flour (Besan)
2 tsp chilli powder
1 tsp asafoetida
salt to taste – about ¹⁄8 tsp
¹⁄8 tsp baking soda
Optional – 1 Tbsp Sesame seeds
Oil for Deep Frying.
Method:
Add the chick peas flour, chili powder, asafoetida, salt to taste and add just enough water to make a loose batter, just thick enough to coat the papads.
Whisk well till smooth and there are no lumps.
Add sesame seeds, if using.
Heat oil. Test by inserting a wooden chopstick or spoon in the centre of the wok. If it sizzles immediately the oil is hot enough.
Add baking soda to the batter and whisk again.
Dip one papad at a time into the batter to coat completely. Allow the excess to drip back.
Dip gently into the hot oil and fry on both sides till crisp and dark gold in color.
Drain well and serve while crisp and hot!

Pappada Vada

Try and let us know –  Pappada Vada.

Sesame seeds included in the batter will give more texture and add flavor. My daughter is allergic so I chose to omit.

Batter left over can be used like so – Add some chopped onion,green chilli and curry leaves. Also add a little plain flour and add water to loosen. Onion Vadai can be prepared this way(as seen in the picture)