14 February, 2013
Quick Hainanese Chicken Rice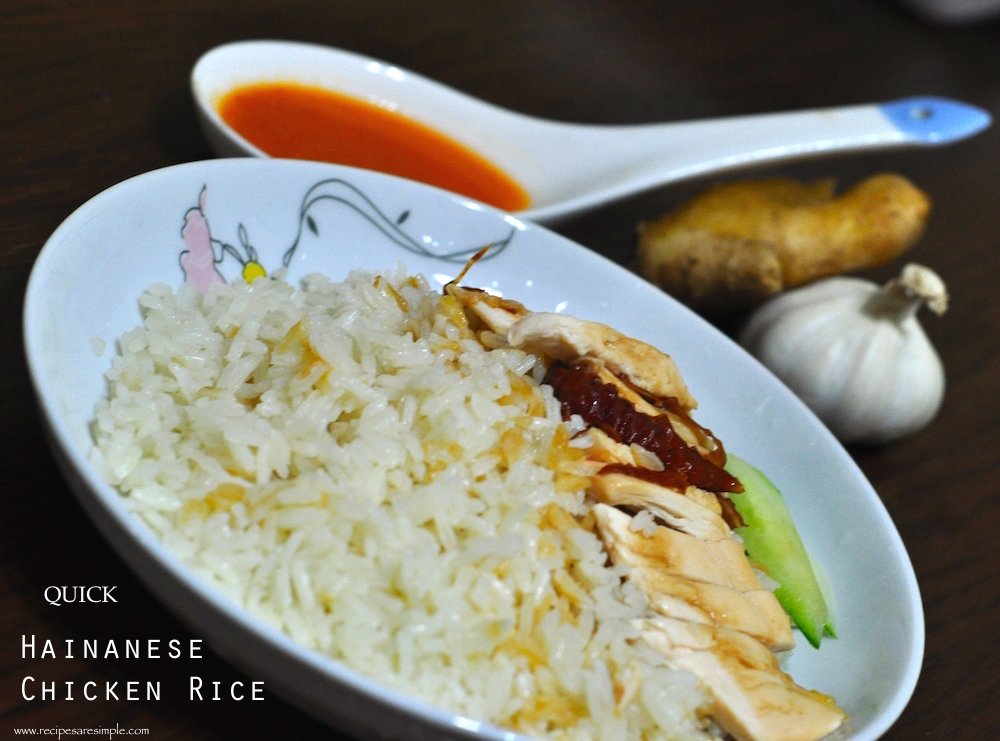 Quick Hainanese Chicken Rice – no fuss recipe.
Hainanese Chicken Rice is very popular in Singapore. Chicken Rice is one of the National dishes and loved by all. It is found everywhere from high-end restaurants to local hawkers centers. You will notice that every stall makes it slightly differently….
Kids  tend to love it.  Bu kids sometimes like only the rice and they really love that yummy rice.  So here's a shortcut and easy recipe for making this yummy, quick and comforting rice.
Quick Hainanese Chicken Rice : To make things quick and simple I make it with a side of chicken nuggets or rotisserie chicken brushed with soy ginger sauce. You can serve it with baked, breaded chicken/ lemon chicken as well. Traditionally it is served with a light chicken stock soup and the delicious and HOT chili ginger sauce  .
Quick Hainanese Chicken Rice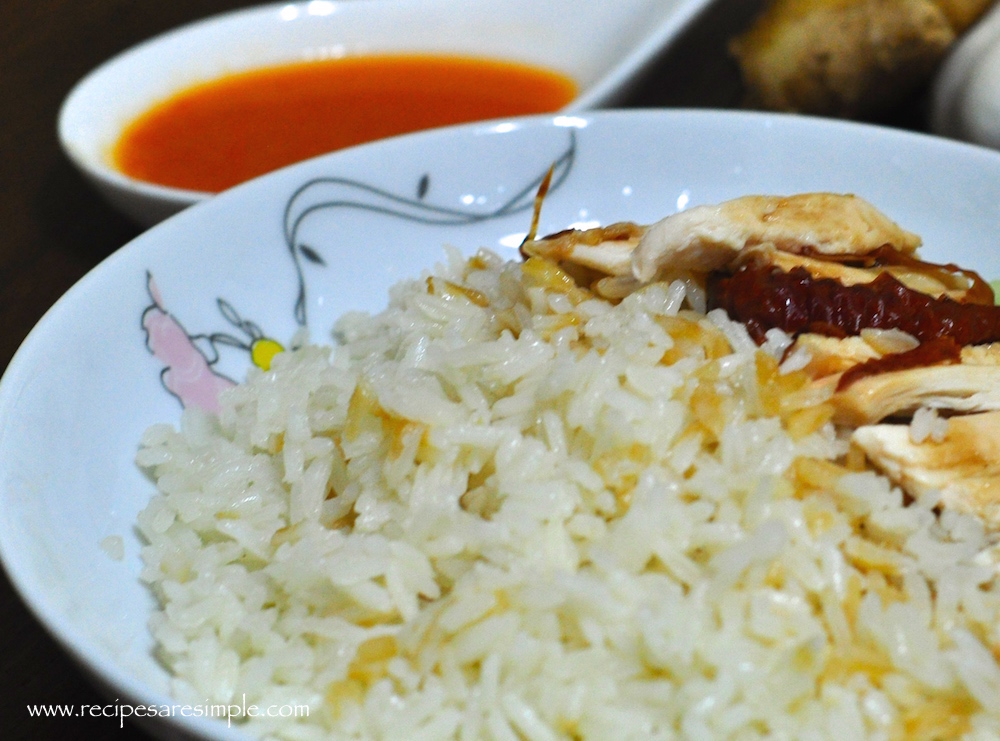 You are here: Quick Browse > Rice > Quick Hainanese Chicken Rice (Introduction)
 

Recipe Name: Quick Hainanese Chicken Rice

Author: Shana c/o Recipes 'R' Simple
Key Ingredients: Rice, Shallots, Ginger, Garlic, Precooked Chicken
Let us know if you tried –  Quick  Chicken Rice .


Back to Quick Browse. Thanks for visiting www.recipesaresimple.com