20 December, 2013
Pulivaral – Fried Banana Muffins with Rice Flour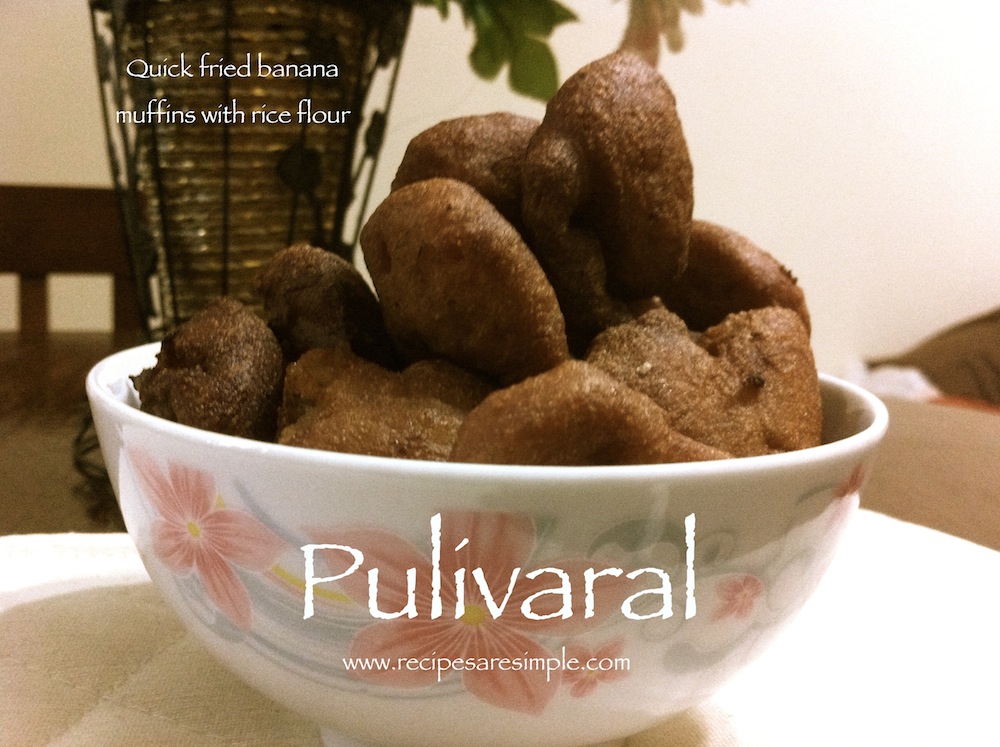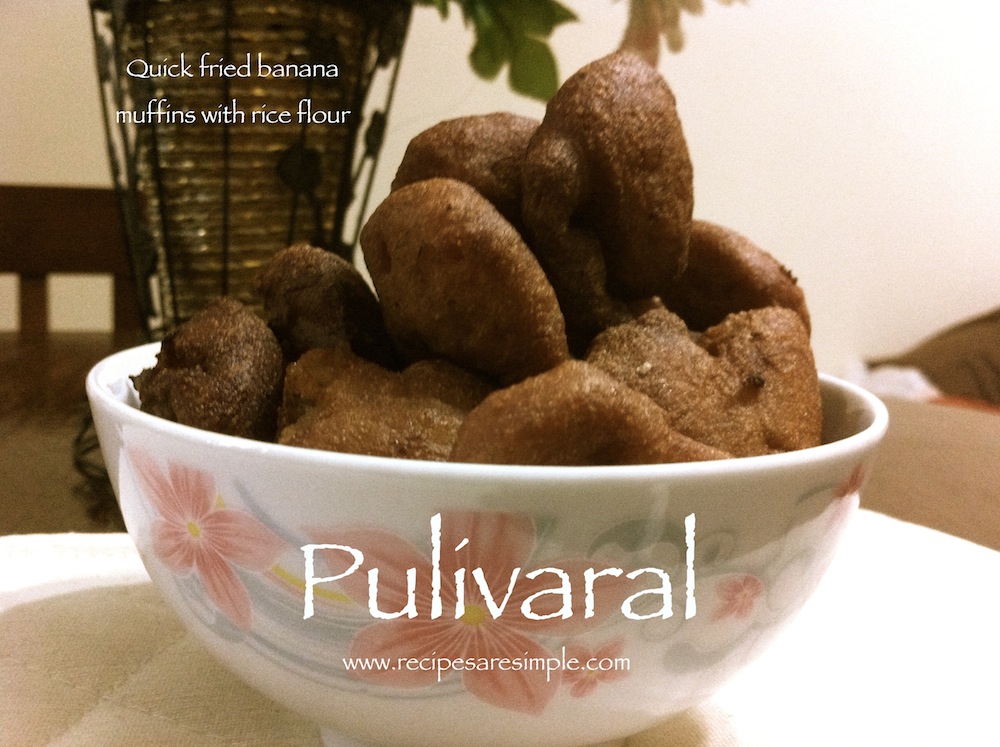 Pulivaral –  Fried Banana Muffins with Rice Flour
These sweet fried dumplings or muffins are so easy to make and and are a good accompaniment at tea time. Traditionally an Indian Muslim dish, this is the modern day recipe made with rice flour  and coconut milk powder. Much like the Taste of Malaysian " Goreng Pisang", but with mashed bananas incorporated into the batter.

Pulivaral –  Fried Banana Muffins with Rice Flour



Ingredients:
1 cup fine rice flour.
1 Tbsp plain flour.
½ cup jaggery or palm sugar, finely grated / or ground to a powder.
½ cup coconut milk powder.
1 egg.
¼ tsp salt.
oil for frying – for authenticity, coconut oil is used.
 Method:
Sift the rice flour,plain flour and salt into a bowl.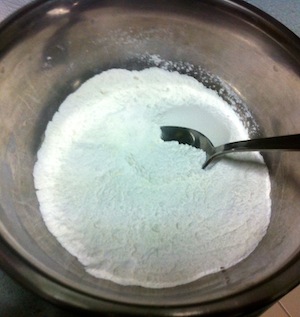 Add the grated or ground jaggery and the coconut milk powder.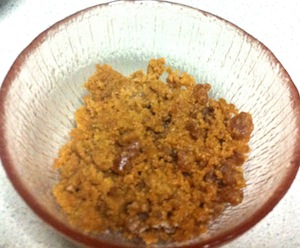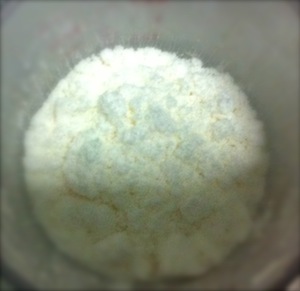 I like to process this mixture together again in my food processor to a fine powder mix.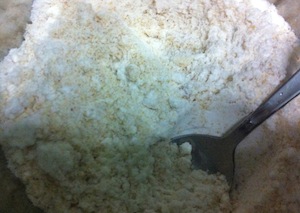 Add 3 large bananas  that are ripe but not mushy and mash to make a batter.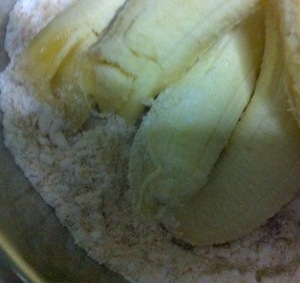 Next add the egg and beat to make a batter. We will not add water.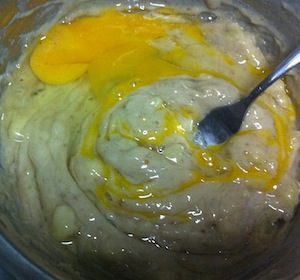 The consistency should be that of a thick cake/ muffin batter.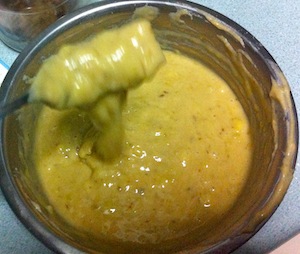 Heat  a small  amount of oil, enough to fry a few small balls of batter at a time.
When quite hot, add a small spoon of batter at a time and fry on low undisturbed for 30 seconds. Turn to fry to a dark brown color evenly.
Drain on paper towels and serve warm with tea!
Pulivaral –  Fried Banana Muffins with Rice Flour
Try and let us know Pulivaral – Fried Banana Muffins with Rice Flour

Good Quality Jaggery can be grated but is your jaggery has some residue in it, it would be better to melt in minimal water and then strain to remove any impurities.
Traditionally, Pulivaral batter is dropped into the oil in an elongated banana shape, but i find these small dumplings are easier and more attractive and also fry easier.