6 June, 2014
Prawn Paste Chicken | Har Cheong Gai| 虾酱鸡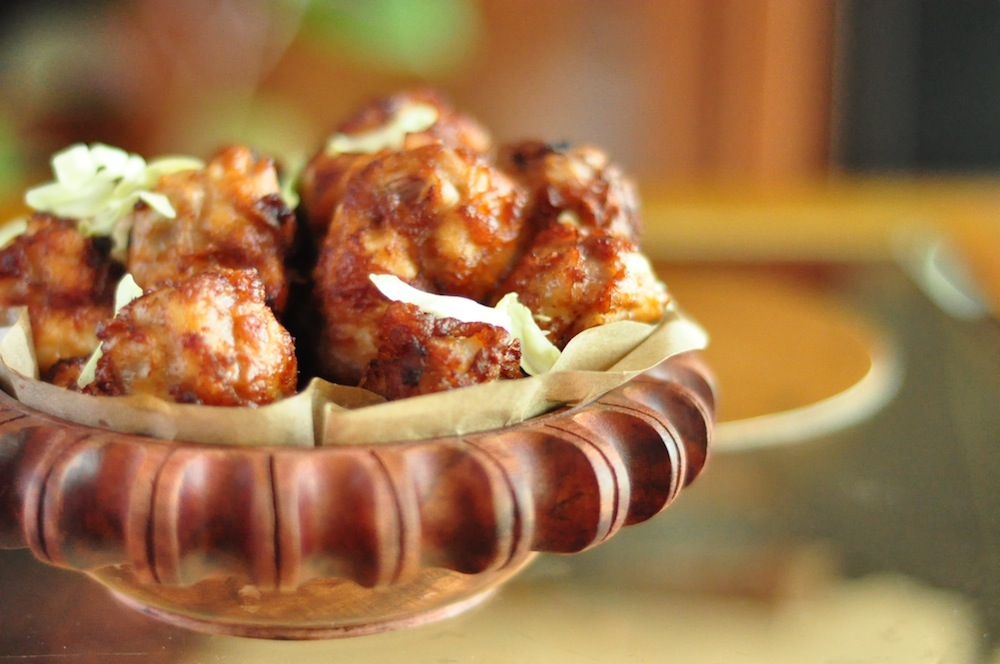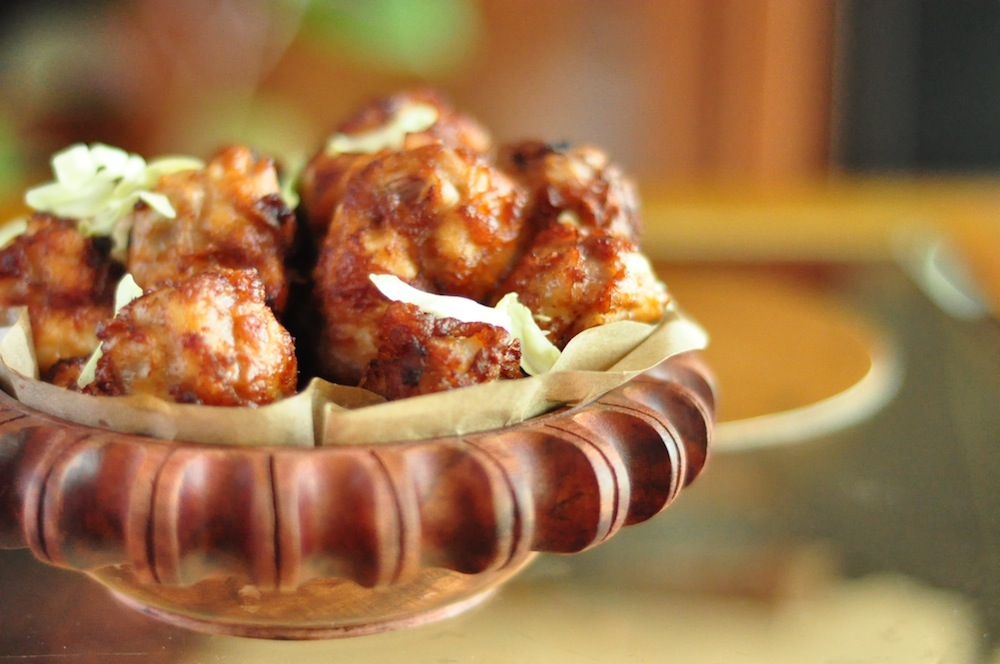 Prawn Paste Chicken | Har Cheong Gai | 虾酱鸡
  The first time I heard of Prawn Paste Chicken, I thought, "Hmm. Not sure about this. – Prawn Paste Chicken??? " Then I tasted it and it wasn't bad actually. Then I had it again and it was pretty good!  If you are not used to using prawn paste in your cooking, let me warn you – the stuff is terrifyingly pungent! But Singapore and Peranakan Cooking often makes use of this. For this recipe, a  Greyish Purple Prawn Paste is used. Do not confuse this with 'Belachan' which is  a hardened shrimp paste in the form of a block and dark brown in color. I use ' Lee Kum Lee fine shrimp sauce '. I know that not everyone can understand this flavor… but In Singapore it is very Popular! This recipe was requested by one of our readers in Singapore. It is a really good recipe provided by my Hawkers Aunty May and provides a succulent and flavorful deep fried chicken!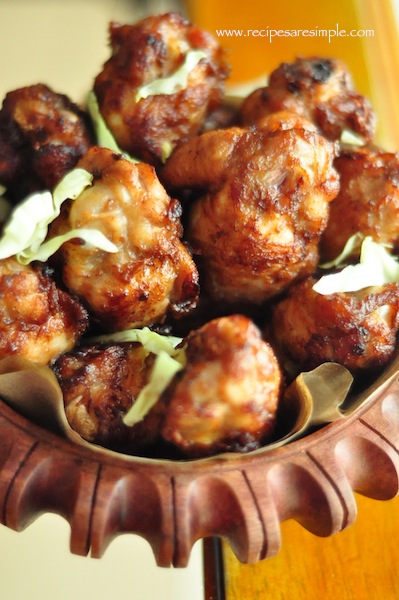 Prawn Paste Chicken | Har Cheong Gai | 虾酱鸡
Recipe Type: Chicken / Singapore

Author: Recipes 'R' Simple

Prep time: 15

Cook time: 10

Total time: 25

Serves: 4
Ingredients:
650 gms chicken drumlets – Do not use frozen drumlets. It does not work well for this recipe – fresh is recommended.
½ Tbsp Prawn / Shrimp Fermented paste
½ Tbsp Asian Chilli Sauce – not sweet
1 Tbsp Oyster sauce
¼ tsp white pepper powder
¼ tsp fresh coriander root ( the root, not the leaves/stems), crushed OR use coriander root powder if you can get that
1 large clove garlic, crushed
1 Tbsp corn starch
½ Tbsp tapioca flour
½ Tbsp glutinous rice flour
2 tsp Szechuan Chilli Oil – or other chilli oil of choice
Oil for deep frying (Peanut oil is good)
Method:
Wash and drain the drumlets thoroughly.
Add the shrimp paste, chilli sauce, oyster sauce,  white pepper powder, coriander root and garlic to the chicken and marinate for 5- 10 minutes.
Heat oil for frying in batches.
Combine the flours with water. And add this as well as chilli oil to the marinated chicken.
When the oil is heated. Add the chicken and deep fry. Maintain a constant sizzle and do not overcrowd the pan. This will cause a drop in temperature causing chicken to absorb too much oil.
When just about done and golden. Lift the chicken using a slotted spatula. Increase the heat and lower the chicken back into the hot oil for 1 more minute to fry on high.
When deep golden, drain onto paper towels and continue with remaining chicken.
Must be served immediately. This dish must not be fried ahead of serving time.
Prawn Paste Chicken | Har Cheong Gai | 虾酱鸡
Try it and let us know – Prawn Paste Chicken | Har Cheong Gai | 虾酱鸡 .