31 March, 2015
Pomegranate Molasses – How to make Pomegranate Syrup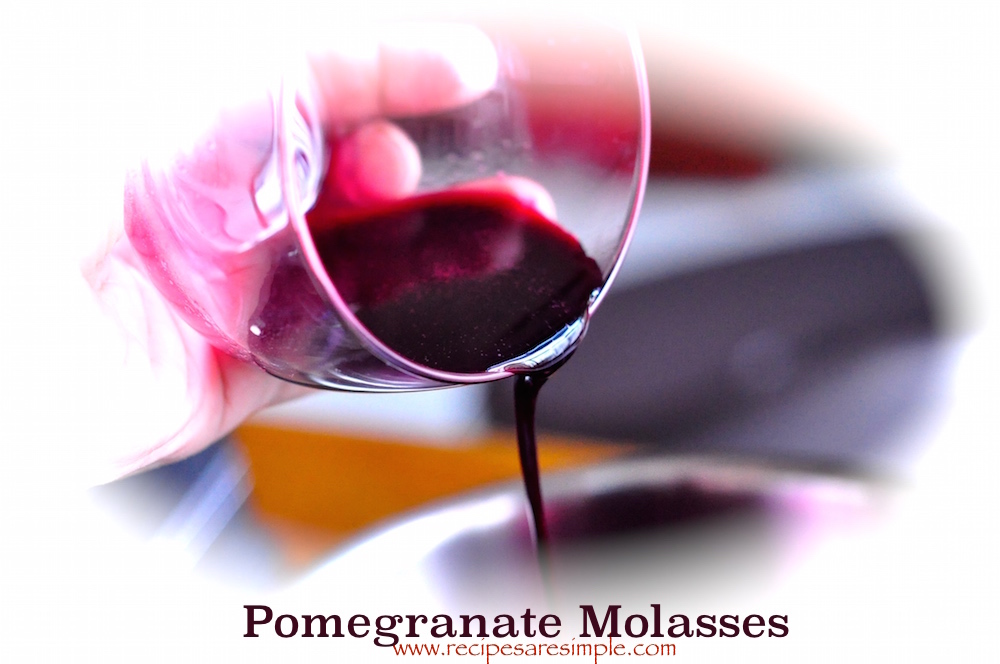 Pomegranate Molasses
Pomegranate Molasses or Pomegranate Syrup ( دبس رمان – Dibs Rumman, in Arabic) is  a very common ingredient in many Middle Eastern Recipes. If you don't have some on hand, you might like this recipe. It is made with just 2 pomegranates so that you don't have too much left over. If you would like to make a big batch, Simply Multiply all ingredients by 4.



Pomegranate Molasses  is used for marinades, salad dressings, sauces and in drinks to name a few examples. I use it in my Baba Ganoush Recipe.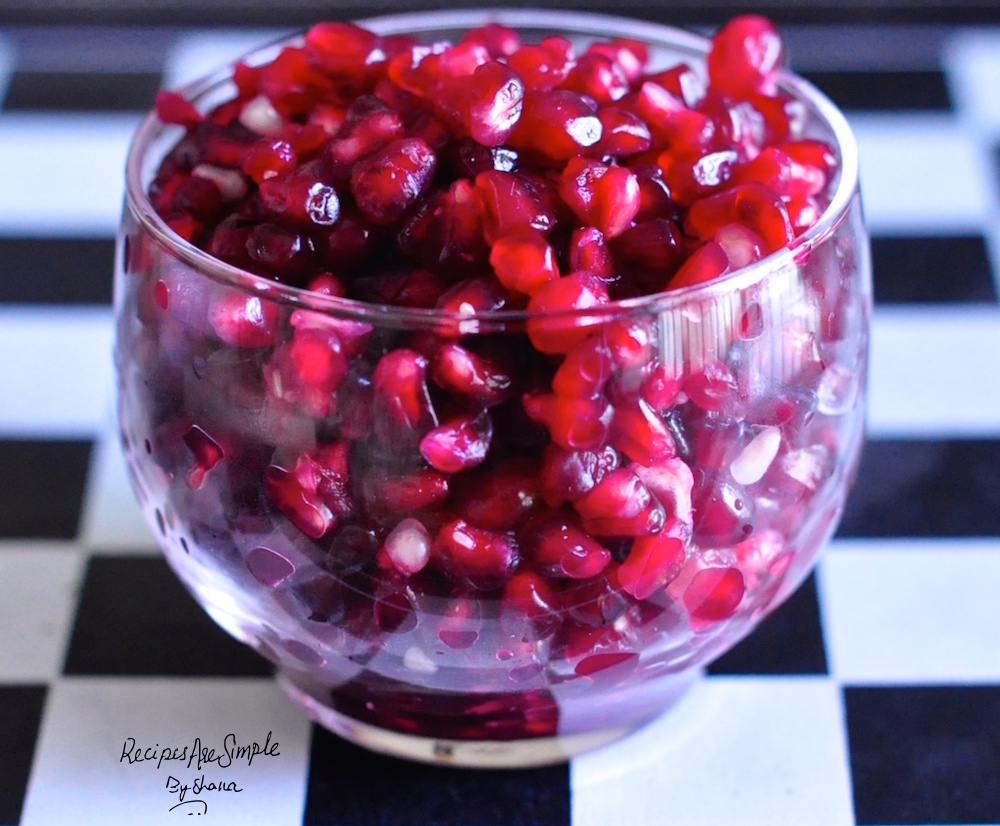 You are here: Home > Basic Recipes  > Pomegranate Molasses
 

Recipe Name: Pomegranate Molasses

Recipe Type: Syrup / Condiments

Author: Shana c/o Recipes 'R' Simple
Pomegranate Molasses
Ingredients:
2 large, deep red Pomegranates
1 Tbsp sugar
½Tbsp Lemon Juice, freshly squeezed

 
Method:
Remove the seeds from your

Pomegranate

. Make sure there is no pith.
See how to de seed a Pomegranate below.
Put the seeds in a mixer / blender.
Pulse a few times. Do not grind into too much of a paste or your juice will turn cloudy.
Pour the juice into a muslin cloth to strain out the juice. Squeeze as tight as possible to extract as much liquid as possible. Discard the pulp left behind.
Add to a sauce pan with the

sugar

and bring to a simmer.
Continue to cook on low heat for approximately 30 minutes, till the syrup is very thick and coating the pan. Keep checking so that it does not burn to the bottom.
Stir in the lemon juice.

Simmer briefly

and remove from heat.
Store in an Airtight Jar.
Pomegranate Molasses
You can replace Balsamic Vinegar in many recipes with Pomegranate Molasses since the flavor profile is similar, with added fruitiness.
Key Ingredients: Pomegranate, sugar, lemon
Let us know if you tried it – Pomegranate Molasses . Comments from you provide motivation to keep up the driving force behind this blog, bringing you more delicious and perfected recipes regularly. Please do leave a comment. We love to hear from you.