22 May, 2013
Pineapple Upside Down Cake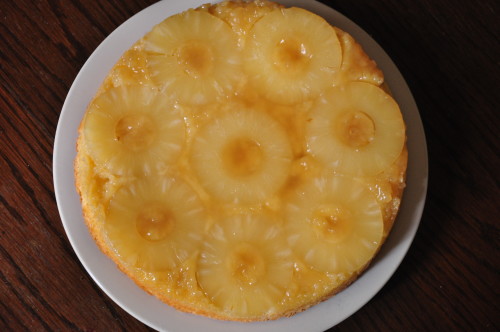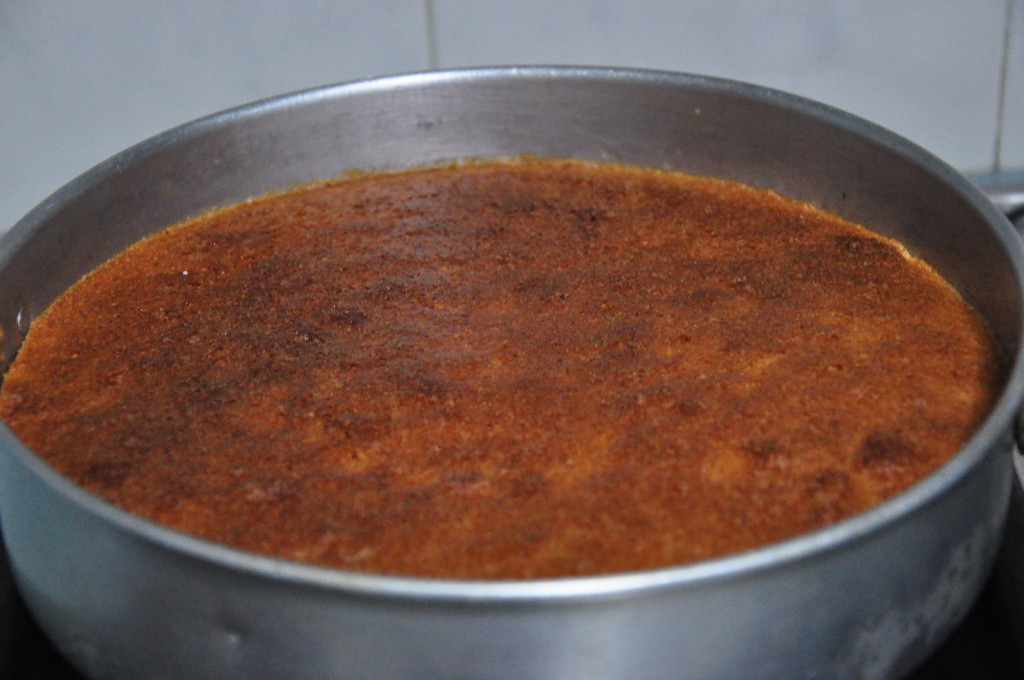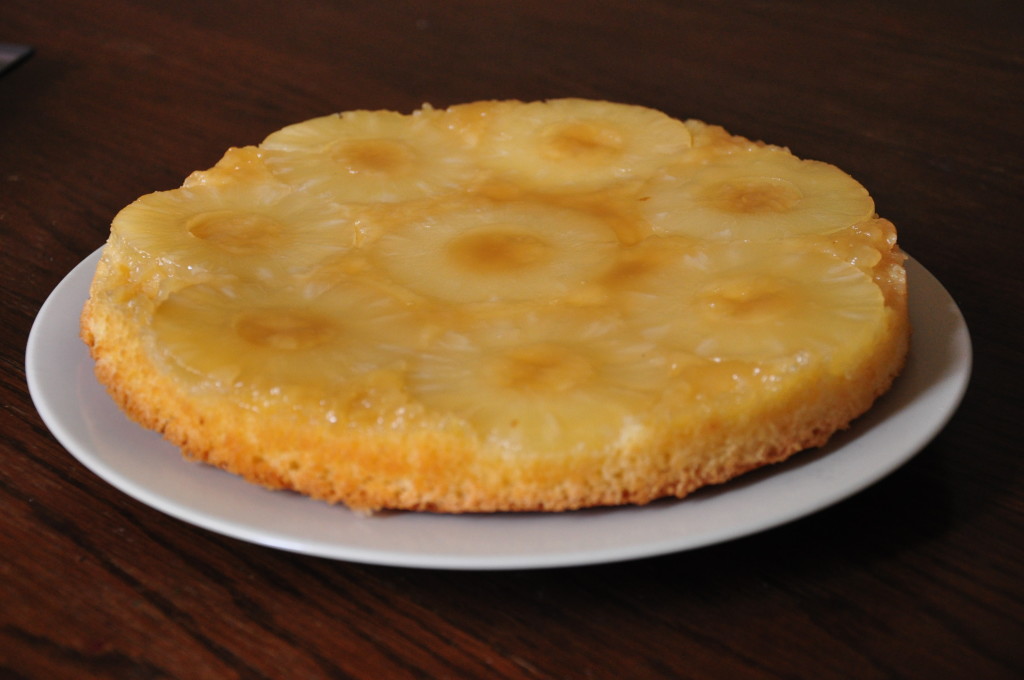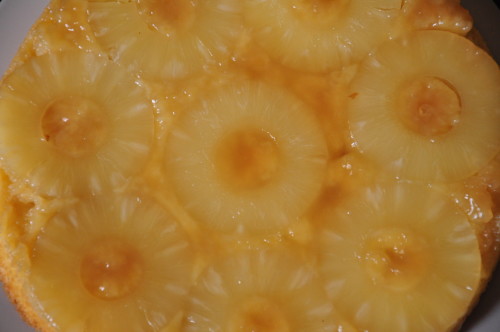 Pineapple Upside Down Cake
This is a very pretty and very tasty cake that wins applaud every time! High School Home Economics Class Recipe that still gives a perfect result every time.
The concept of cooking a cake upside down, is an old technique that started centuries ago when cakes were cooked in cast iron skillets. It was easy  to add fruit and sugar in the bottom of the pan and a simple cake batter on top and put it over the fire to cook.
Flipped over, the fruits were shown attractively and the syrup was left to drizzle down the cake.
Around 1913 a James Dole machine was created to slice  pineapples into nice rings. Soon the convenient and pretty rings were used in this age old technique of the skillet cake. The invention of the maraschino cherry added the necessary color needed to make this cake stunning.
The earliest known documentation of this cake is in 1924 in  a fundraising cookbook and 1936 Sears Roebuck Catalogue. 
Pineapple Upside Down Cake



Ingredients:
½ cup brown sugar, dark or light according to preference
¾ cups butter, melted or only 5 tbsp if using sf oil.

3/4 cup-5 tbp=? sunflower oil

1 can very good quality pineapple slices, drained (unsweetened can of pineapple slices is preferred)
¾ cup of the pineapple water from the can(can add water to make ¾cup) OR natural pineapple juice 

(not too sweet)

 Maraschino cherries  and desiccated coconut- optional
1½ cup all purpose flour
2 tsp baking powder
½ tsp salt
1 tsp vanilla extract
About ½ cup granulated white sugar

(we prefer 1 or 2 tsp less than a 1/2 cup)

3 eggs – seperated. we need 3 whites and 2 yolks only
Pinch cream of tartar




Method:
Preheat oven to 400º F/205ºC.
Melt butter.
Brush  a 8" or 9 "/20-23 cm cake pan very lightly with some of this butter.
Mix 5 Tbsp of the melted butter with the brown sugar and ¼ cup(only) of the pineapple juice/water.
Pour over bottom of pan.

Optional – Sprinkle a thin layer of desiccated coconut before laying the pineapple. This adds attractiveness and bite. It is not essential.

Place pineapple rings over this decoratively, pressing gently into the brown sugar.

Also optional- place maraschino cherries  in centre of pineapple rings for color.

Set the pan aside and prepare the batter.
In a food Processor/Mixer, Process the sugar to a fine grain- about 30 seconds).

Helps to achieve and lighter cake.

Sift  the flour  3 times.

(Recommended for a lighter cake).

Mix together the sifted flour,baking powder, salt with a fork.Set aside.
Using an electric hand whisk attachment,whisk the egg whites in a sterile bowl till foamy. Add cream of tartar and continue whisking till soft peaks form. Then  whisk with hand till you achieve stiff peaks. Set aside.
In a processor with whisk attachment or by hand – whisk the 2 egg yolks with the  fine sugar till you achieve a pale yellow color. Set aside.
In a cup mix the sunflower oil, remaining pineapple water/juice and the vanilla extract.
Add this oil mixture to the whisked egg yolk mixture and incorporate well with a plastic spatula.
Next add the sifted flour mix,

a litte bit at a time and incorporate well.

Now fold in the egg whites swiftly and gently .This should be done as quickly as possible without over mixing. Tiny specks of white is okay.
Pour over the prepared cake pan. Tap the pan 3 times on the kitchen counter to remove air bubbles.
Bake for 30 Minutes. Allow to cool on wire rack for 10 minutes.
Go around edges with a sharp knife and Invert onto nice serving plate.
Beautiful! Every time!
Pineapple Upside Down Cake
Note: Pictures show ingredients for 2 cakes.
You May Also Like:  Light as Air Sponge Cake with Fresh Fruit and Whipped Cream