17 September, 2015
Pineapple Pachadi – Sweet and Savory Pineapple Curry with Yoghurt and Coconut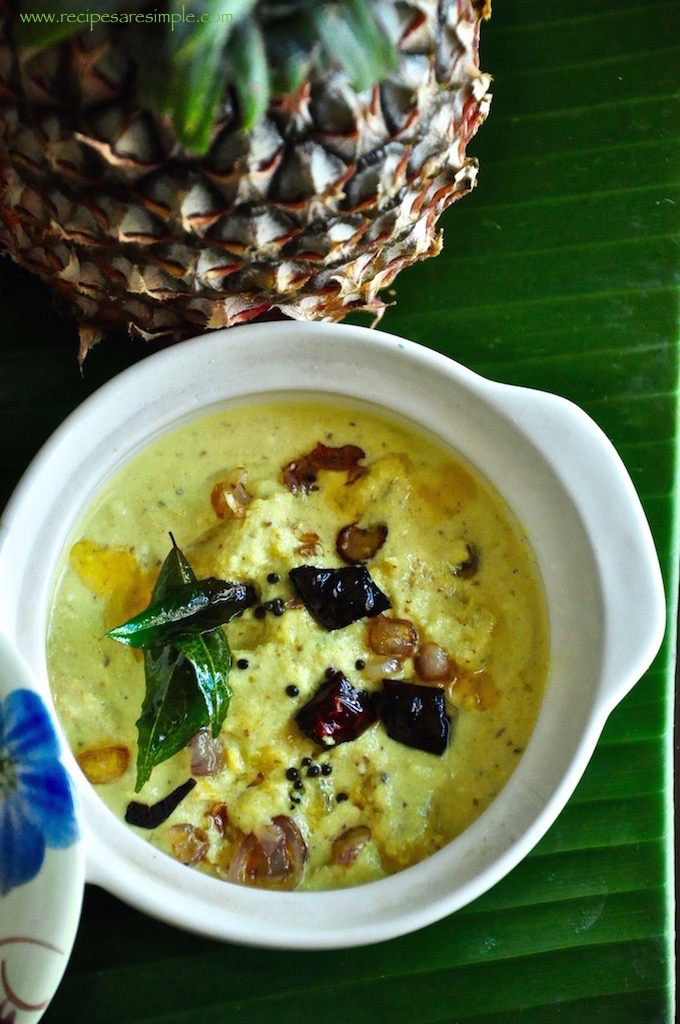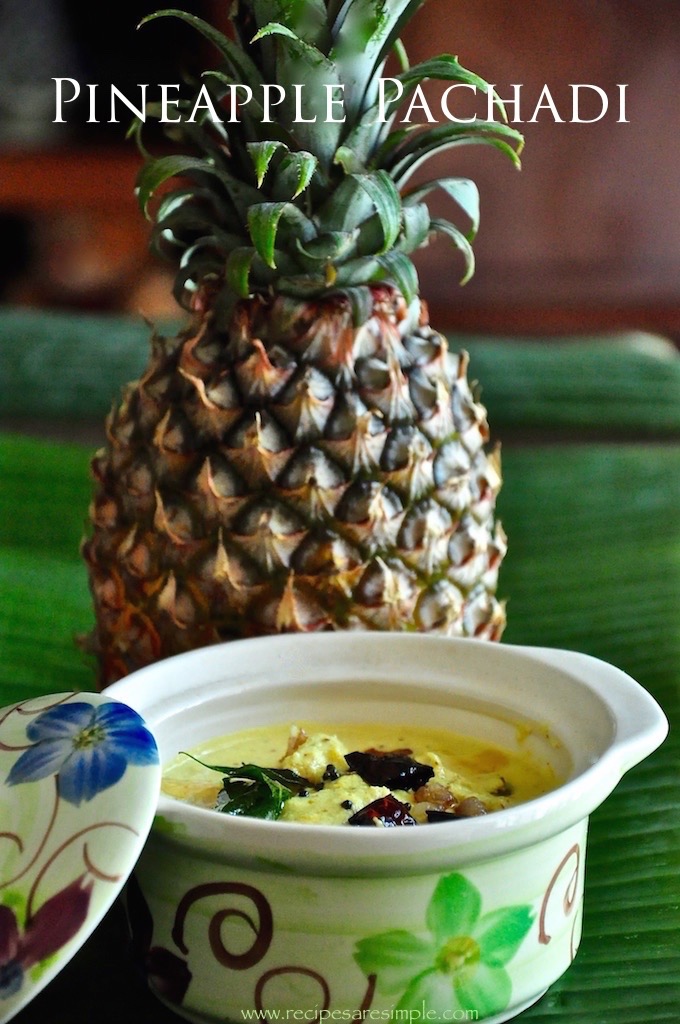 Pineapple Pachadi – Sweet and Savory Pineapple Curry with Yoghurt and Coconut
Pineapple Pachadi is a deliciously different type of curry. The punch of raw mustard seeds blends so well in this yoghurt and coconut based curry with fresh pineapple! Feel the tanginess. Enjoy the sweetness. Savor the Flavor!
This is one of the dishes prepared for the Onam Sadhya.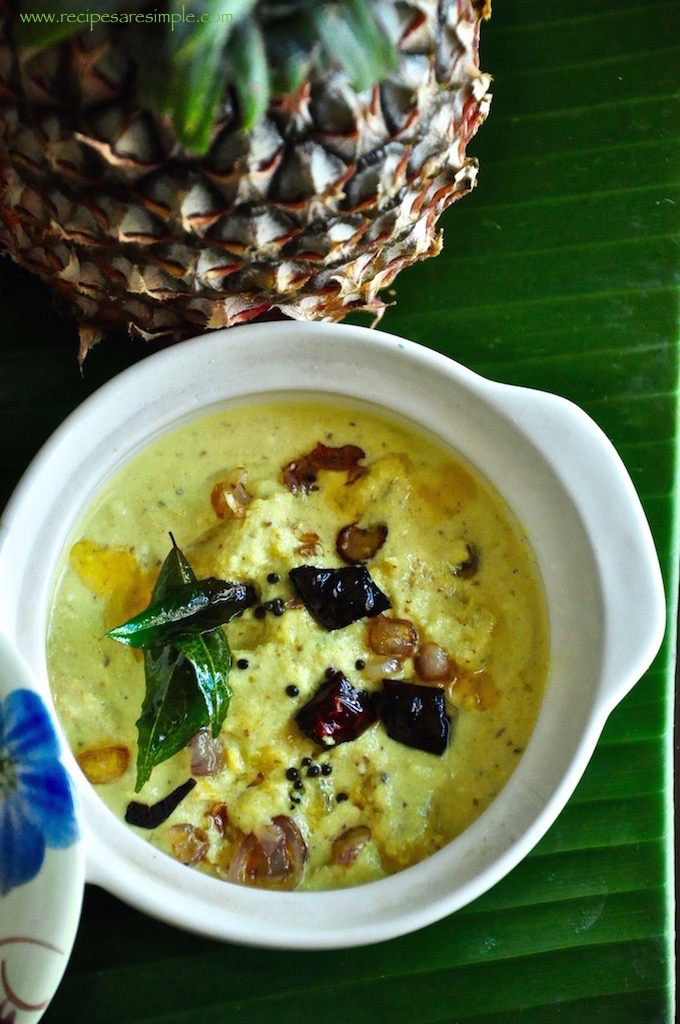 Pineapple Pachadi 
You are here: Home > Onam Recipes  > Pineapple Pachadi
 

Recipe Name: Pineapple Pachadi

Recipe Type: Onam / Kerala / Vegetarian

Author: Shana c/o Recipes 'R' Simple
Ingredients:
2 cups, fresh and tender pineapple – cut into small cubes

 ½ cup water

1 cup yoghurt, beaten (not too sour)
2 tsp oil
½ tsp mustard seeds
5-6 shallots, sliced
2-3 dried red chillies, quartered
salt to taste
For the ground coconut paste:
1 cup freshly grated coconut
1 small green chilli
1 tsp cumin seeds
½ tsp turmeric powder
½ tsp mustard seeds
Method:
Add the pineapple cubes to a saucepan or earthen pot and cook with water and sufficient salt.
Cook for 4-5 minutes till tender and water has evaporated.
Meanwhile, add all the ingredients for the coconut paste to a small mixer/grinder. Grind to a very smooth paste. Add just a tiny bit of water to assist in grinding.
Add this paste to the cooked pineapple and cook for another 2 minutes.
Allow the cooked pineapple to cool down.
Whisk the yoghurt and add to the curry. Stir to mix.
To season: add oil to a small pan and when hot, add the mustard seeds.
When the seeds splutter, add the dried chili segments and curry leaves. Fry briefly, without the chillies going black.
Quickly remove from heat and pour over the pineapple mixture.
Serve at room temperature. This dish should not be reheated. It is served as a side dish with rice, dal and other accompaniments.
Pineapple Pachadi
Notes: 
Key Ingredients: Pineapple, Yoghurt, Coconut, Shallots, Cumin, Turmeric, Chilli, Curry Leaves, Mustard Seeds.
Let me know if you tried the – Pineapple Pachadi. Comments from you provide motivation to keep up the driving force behind this blog, bringing you more delicious and perfected recipes regularly. Please do leave a comment.