17 December, 2013
Pasta with Soya Chunks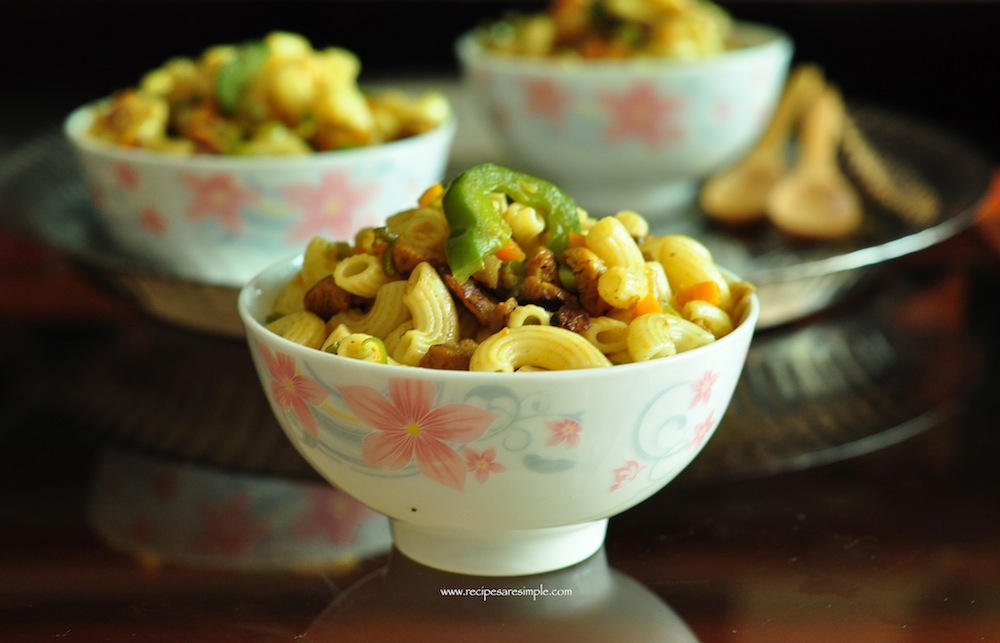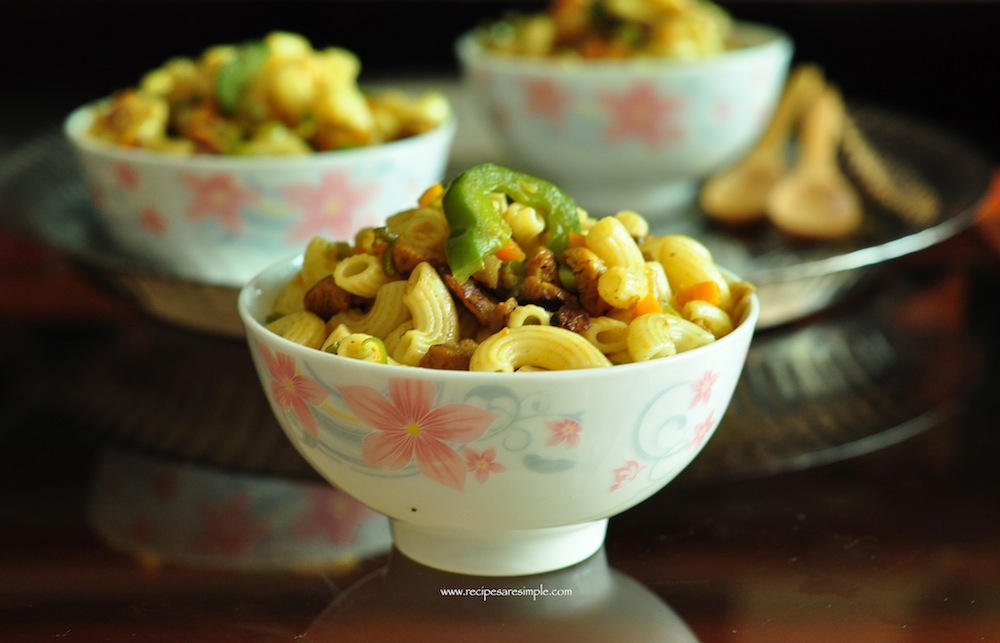 Pasta with Soya Chunks
Following my recent success with concocting a pretty darn good Soya Chunks Manchurian recipe, I decided to investigate further on how these little Soy Morsels can be incorporated into Main Courses.
My sister told me that she makes it with Pasta and it's quite well received.  So with some notes from her, here is a really tasty Vegetarian Pasta dish incorporating Pan fried Soya Chunks.

Pasta with Soya Chunks
Ingredients:
1 ½ cups soya chunks
¾ cup carrot, small diced
¾ cup french bean, chopped
½ cup green capsicum
1 vegetable bouillon cube or seasoning powder of choice – 1 tsp
2 tsp coriander powder
½ + ¼ tsp  turmeric – divided
1 ½ tsp mild chili powder
1 tsp garam masala
1 tsp pepper
3 cups macaroni of choice
1 ½ tsp ginger
1 ½ tsp garlic
¼ cup shallots
¼ cup oil
salt to taste
Method:
Rinse the soya chunks till water runs clear.
Soak in a large bowl of cool water for 1 hour.
Squeeze out excess water gently.  Chop up into small pieces.
Grind the garlic, ginger, shallots and all spices together to a paste.
Marinate the soya chunks with half the paste and salt to taste.
Meanwhile, chop up the remaining ingredients.
Bring a pot of salted water to boil, add the pasta and cook till al dente. Drain, reserving some water.
Steam the carrot and beans together for 3 minutes exactly. ( Do not boil)
Heat oil in a non stick skillet.  Add the soya chunks and pan fry till golden all over, stirring occasionally.
Drain, reserving the oil in the pan.
To same oil, add the reserved spice paste and cook till aromatic, sprinkling a little water to prevent burning.
Add the vegetable bouillon cube and mash as well.
Return the steamed vegetables, the capsicum and the drained pasta. Toss well, adjust seasonings.
You can add a dash of soy sauce instead of salt if needed.
Add just enough of the pasta water to loosen the pasta a bit – I used about ½ cup and it was absorbed quickly.
Serve warm.
Pasta with Soya Chunks
Try and let us know Pasta with Soya Chunks ?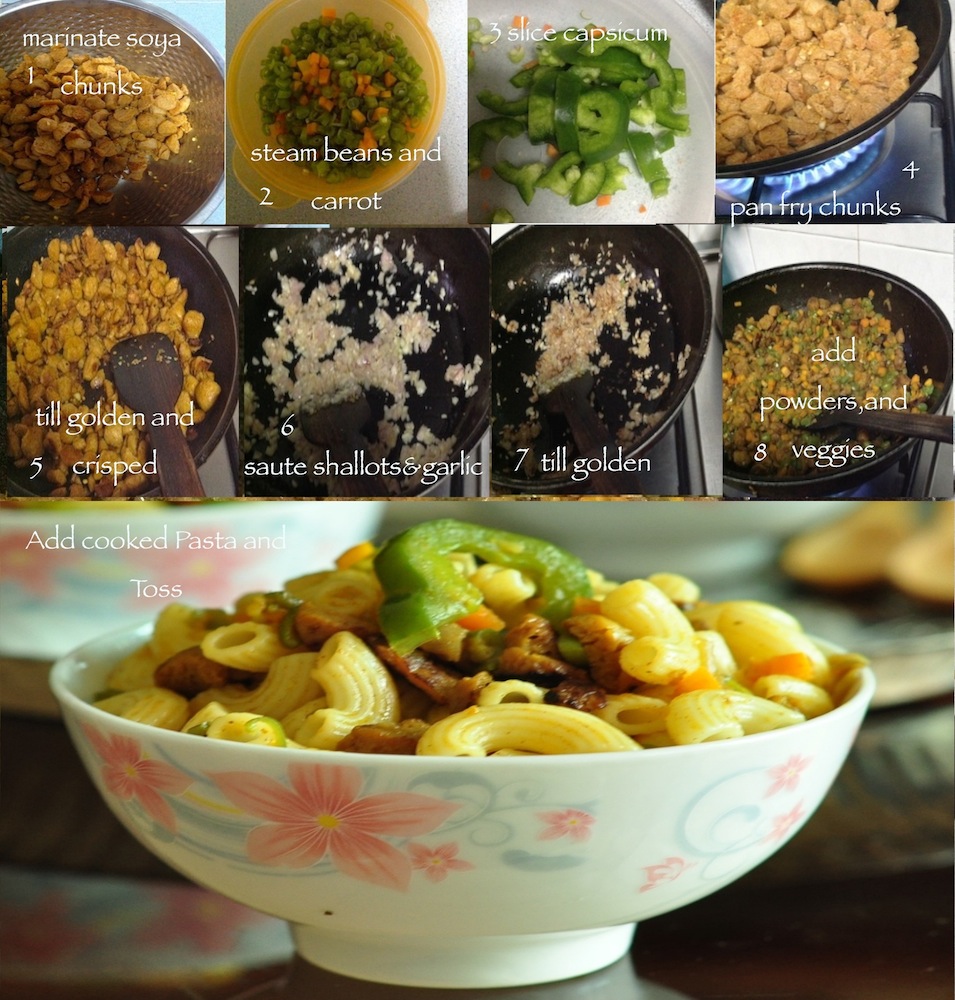 You can also add celery and red capsicum.
Seasoning options include : vegetarian or chicken bouillon cubes, Mushroom seasoning powder, Asian stir- fry seasoning etc..
Adding some pan sauteed mushroom slices is quite appealing as well.  If you like mushrooms, try this.