19 April, 2014
Pasta e Ceci – Creamy Pasta with Chickpeas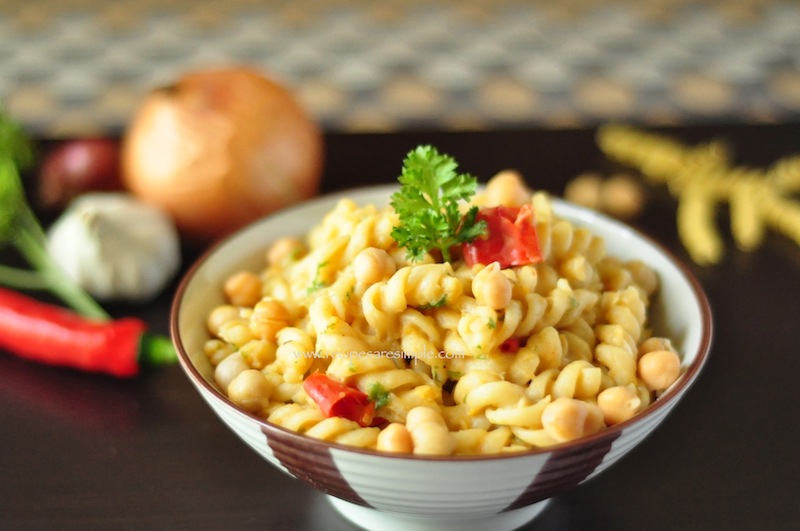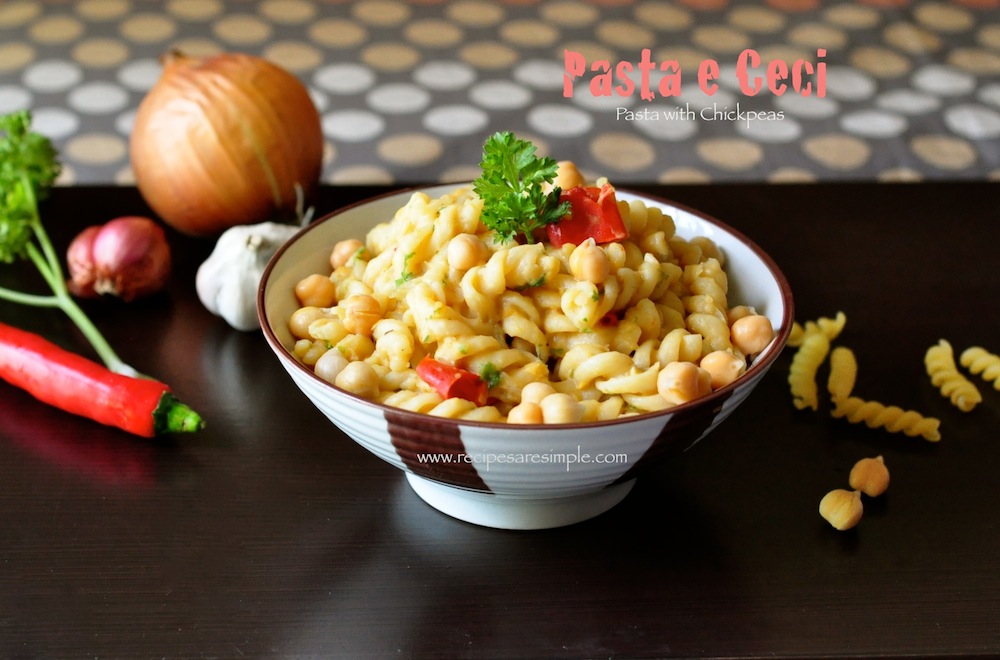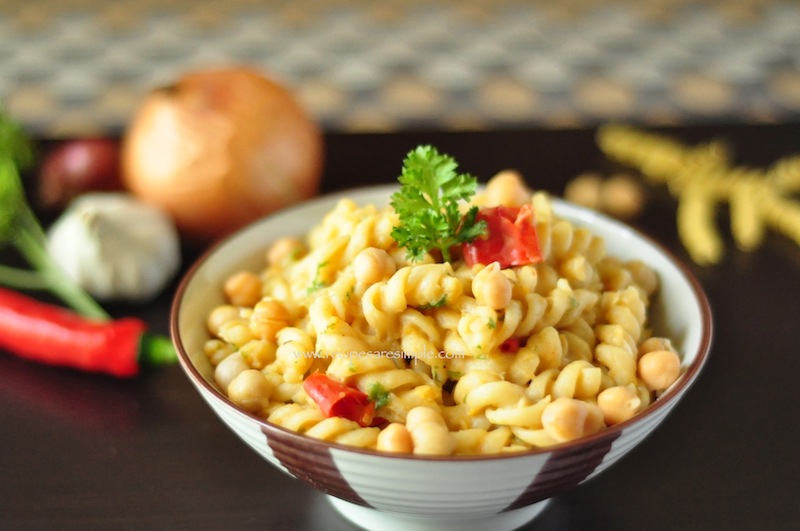 Pasta with Chickpeas – Pasta e Ceci
Goodness! This is an easy, nutritious and tasty pasta dish.  'Pasta e Ceci' is an Italian pasta and chickpeas soup. A great vegetarian dish is you use vegetable stock instead of the chicken stock.
Are you ever alone and want to whip a meal just for yourself? No body wants to spend too much time in the kitchen if they are cooking for themselves – right? This is one of those perfect 'Lonely day' recipes.
It takes just ten minutes and okay  a few extra minutes to ensure the pasta is cooked. But hey you get the idea!
I like to cook down the soup so that it's a creamy yummy pasta dish and not really a soup. My kids love it too. But please please serve it hot!!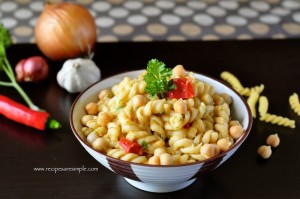 Pasta with Chickpeas – Pasta e Ceci
Recipe Type: Pasta

Author: Recipes 'R' Simple

Prep time: 10

Cook time: 10

Total time: 20

Serves: 6
Ingredients:
¾ cup dried chickpeas, soaked overnight and cooked the next day with a little salt OR use a can of chickpeas
2 – 2 ¼ cups 'fusilli' pasta pasta
1 Vidalia (yellow) onion, chopped
5 cloves garlic, chopped
2 shallots, chopped
1 red chilli, chopped
2 Tbsp Olive oil
1 Tbsp butter
1 Tbsp finely grated Pamesan Cheese ' Parmigiano-Reggiano'
2 Tbsp fresh parsley, finely chopped
¼ tsp dried thyme
3 cups concentrated chicken stock  / or use 2 chicken bouillon cubes + 3 cups water

(You can substitute this for salted vegetable stock instead).
Method:
Chop up the ingredients.
Heat butter and olive oil in a non stick pot till butter is melted.
Add the chopped ingredients and saute till the onion is softened and light golden.
Drain the chickpeas and reserve the can juices.
Add the chickpeas reserving 2 -3 Tbsp to add later.
Mash the chick peas well along with the sautéed ingredients.
Add the remaining juices from the can as well as chicken or vegetable stock – around 3 ½ cups in all.
Bring to a simmer.
Add the pasta (fusilli) and cover the pot.
Cook on low till the pasta is cooked and the soup has mostly reduced.
Add the Finely grated parmesan cheese.
Add the fresh chopped parsley and dried thyme.
Also add the reserved chick peas. Remove from heat. Stir and cover for 5 minutes. Serve hot while pasta is still smooth and creamy.
Pasta with Chickpeas – Pasta e Ceci
Try it and let us know – Pasta with Chickpeas – Pasta e Ceci.
If your pasta has gone cold. Sprinkle just a little water and reheat, stirring continuosly. You can also add a tiny knob of butter to freshen the pasta up.
In our house, we like this hot pasta served with a cold yoghurt salad (containing cucumber, tomatoes and shallots)