27 September, 2013
Irresistible Paneer Tikka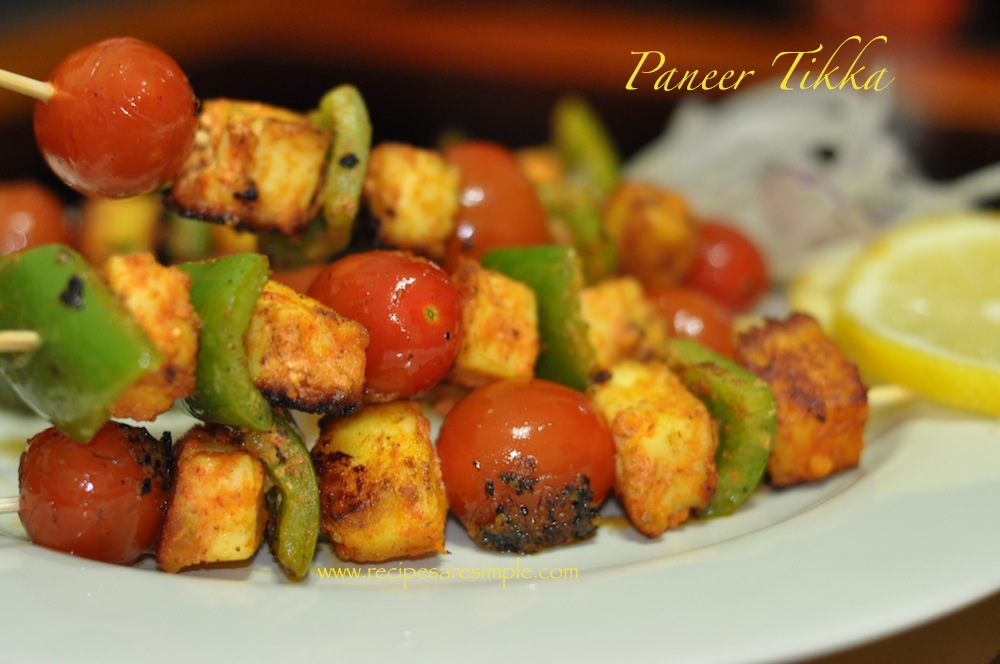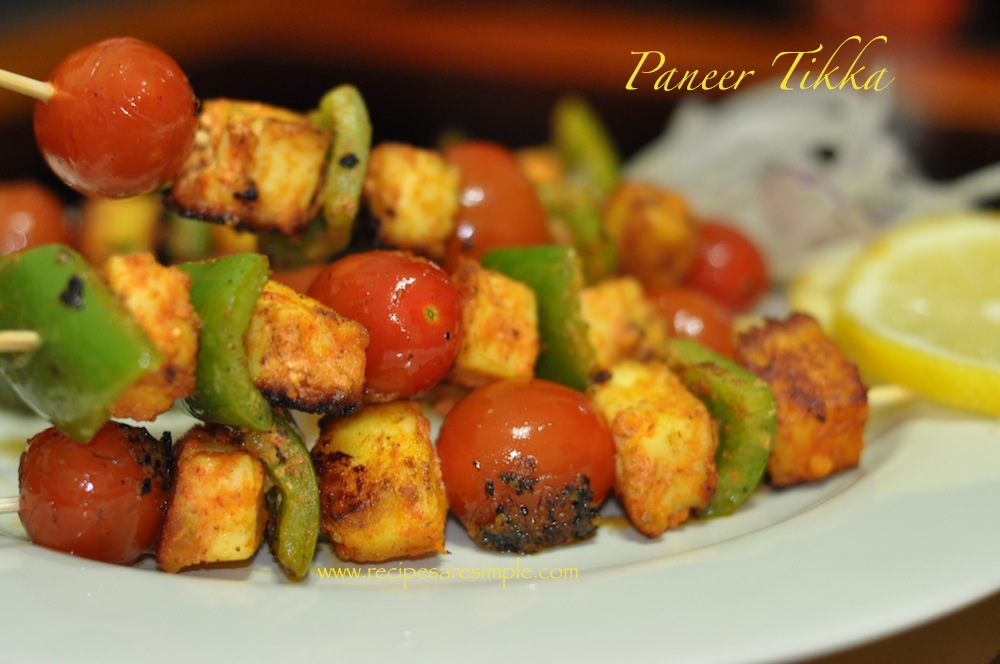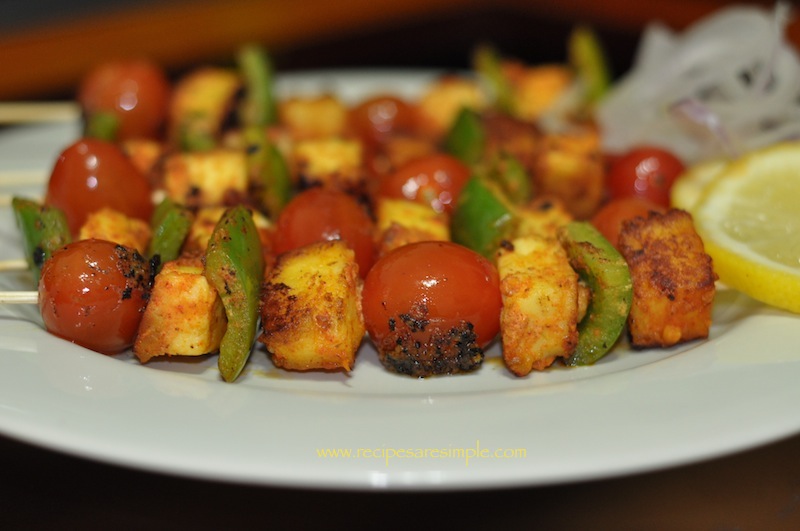 Irresistible Paneer Tikka Recipe

You Must Must Must.. try this recipe for grilled paneer tikka! I wouldn't lead any of you astray! Our Paneer Tikka recipe is a quick, easy and delicious dish that goes well with just about anything. Even serve it up as a starter or hor d'oeuvres. A regular in my house!
Irresistible Paneer Tikka Recipe



Ingredients:
250 gms paneer cubes

(thawed or fresh) OR Cubes of Cottage Cheese

1Tbsp butter
¹⁄8  tsp

Ajwain seeds( carom seeds)

¹⁄8  cup Chick pea flour/ Besan
½ cup yoghurt

(hung)

1 tsp Kashmir(red) Chili powder
½ tsp garam masala

(Everest brand is good)

salt to taste
1 tsp ginger paste
1 tsp garlic paste
2 tsp lime juice

(indian limes are best)

2 tsp mustard oil
¼ tsp turmeric powder
desired vegetables for skewers: capsicum, onion, cherry tomatoes etc




Method:
Firstly prepare the 'Besan Mix': Heat  the butter in a small pan. Add the carom seeds. When they sizzle add the chick pea flour and stir well till you a get a nice smooth buttery paste with a good nutty aroma. Set aside.
Hang the yoghurt in a muslin cloth

(pictured above)

for no more than 30 minutes. This is to get a thickened yoghurt.
Add the yoghurt to a bowl along with the chili powder, garam masala, garlic paste, ginger paste, lime juice and salt.
Stir well till incorporated.
Add the 'Besan Mix' and stir till well blended.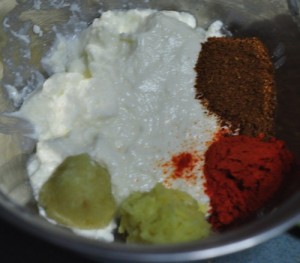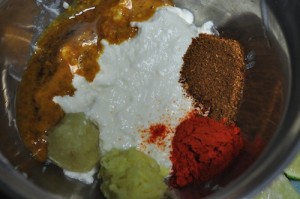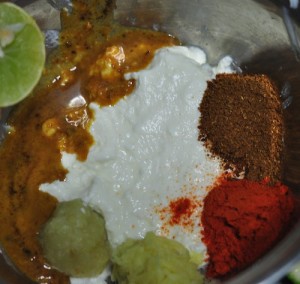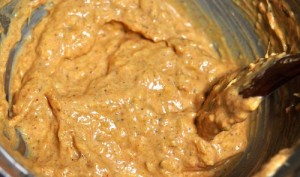 In the same pan

(wiped clean)

used to make the 'besan mix', add the mustard oil and heat.
Add the turmeric and take off the stove. Add this to the yoghurt mix and mix al together to get a homegenous mixture.
Add salt to taste.
Next, add the paneer and mix well to coat and marinate in fridge for a while.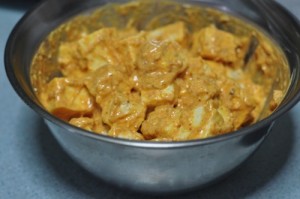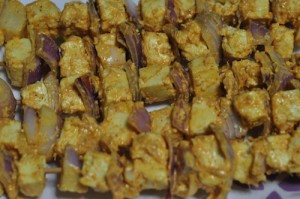 Skewer with Vegetables of choice. Grill on a grill pan/ Bbq or Bake in oven.
You can even pan fry them with very little oil if necessary.
Irresistible Paneer Tikka Recipe
Did you enjoy our Irresistible Paneer Tikka Recipe ?
Notes:
Use any of the left over marinade to coat you vegetables as well.
You can also add mushrooms and make mushroom tikka, or boiled baby potato tikka etc.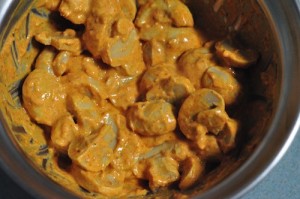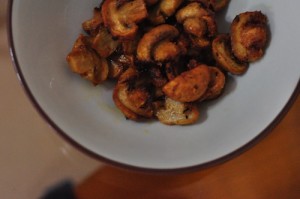 You May Also Like: