6 November, 2013
Kerala Green Pepper Corn Sardine Curry – Pachakurumulagu Mathi Curry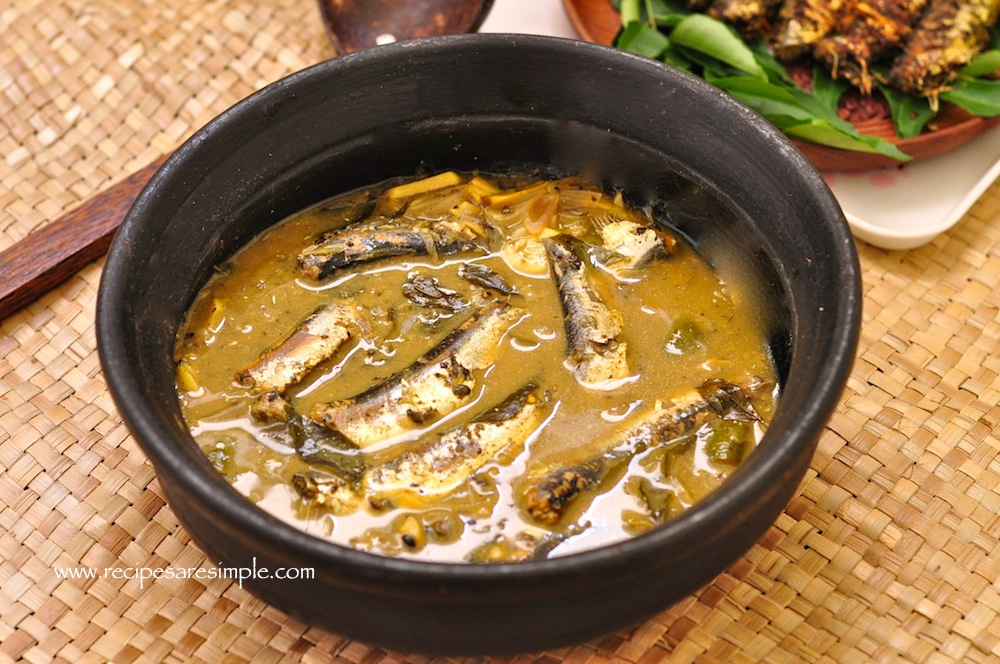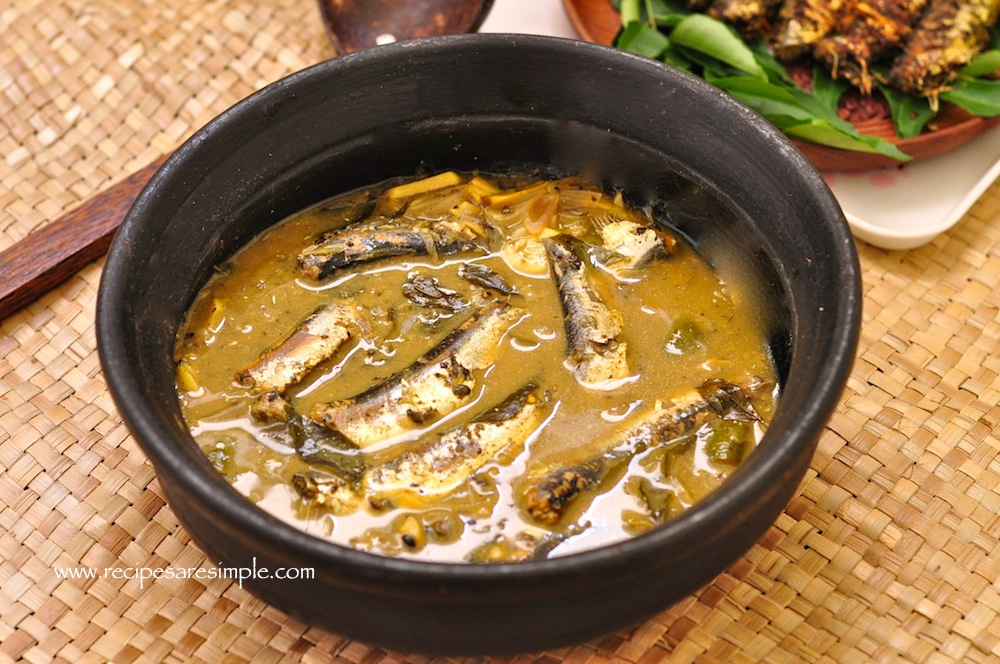 Kerala Green Pepper Corn Sardine Curry – Pachakurumulagu Mathi Curry
In Kerala, sardines are always available fresh from the sea and they are prepared in most households as a staple item.
Sardine curry is very tasty. This particular curry is a special one. It uses a crushed paste made from fresh green pepper corns, to give a wonderful flavor to the Omega 3 Rich Fish.
Living abroad, we don't always get fresh sardine. But when we do, I love to prepare it in two batches : once with ground coconut and once with fresh green pepper corn.  Many people around the world will cringe at the thought of 'SARDINES' but they just have not had it the Kerala Way!  Try my  Pachakurumulagu Mathi Curry
Pachakurumulagu Mathi Curry
Author:
Prep time:
Cook time:
Total time:
Ingredients:
½ – ¾  kg fresh sardines, cleaned, rinsed and drained
6 shallots, sliced
2 Tbsp Garlic
2 Tbsp Ginger
2 Tbsp Green Pepper Corns, crushed coursely
¹⁄8 tsp fenugreek seeds
1  green chili, sliced
¼ tsp turmeric powder
2 Tbsp curry leaves
2 pieces of gambooge/kudampuli
salt a little over ½ tsp or to taste
Method:
Clean, rinse and drain the fish. Chop, slice & crush all the ingredients.
Heat coconut oil in an earthen pot. (clay)
Add the fenugreek and allow to crackle, do nut let them brown too much.
add the shallots and garlic and allow to soften, stirring.
Add the ginger and curry leaves and saute as well.
Next, add the green chili.
Proceed to add the crushed green pepper corn and stir well to mix thoroughly and cook with the other ingredients.
Add turmeric powder and stir.
Now add the gambooge and boiled water ( enough to cover the amount of fish)
Bring to boil. Add salt and lower heat to a simmer.
Add the fish to the simmering curry.
Cover and cook on

low

for 10 minutes or till cooked.
Do not stir once the fish is cooked, or  you will break them.
Drizzle a little coconut oil last and cover.
Turn off heat. Allow to sit a while before serving.
(Remove the gambooge if  the curry is sour enough, before resting.
Pachakurumulagu Mathi Curry
Did you enjoy our Kerala Pachakurumulagu Mathi Curry ?
Use Fresh Fish. Frozen Fish or fish that is not essentially fresh does complete injustice to this curry.
2 Tbsp of crushed green pepper corn  does not produce a spicy curry. If you like more heat I suggest adding more green chili.
Read more about various Pepper Corn